An iOS 11 beta 4 feature seems to reiterate the lack of home button on the iPhone 8
3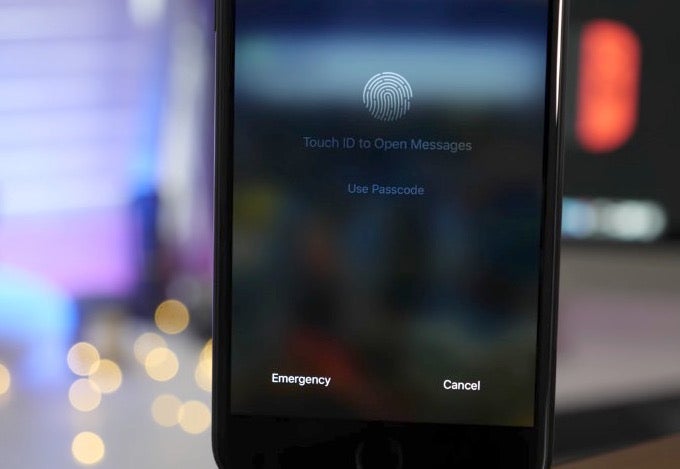 Apple's
iOS 11 beta 4
recently hit the airwaves, and while playing around with it to see what's new or changed from the previous beta, another indication that there may indeed be no home button on the iPhone 8, has come up. Tucked in the list of new features is this gem: "
Open apps from Lock screen Notifications with new Touch ID UI
." It does just what it says on the tin - you tap on a lock screen alert, and a finger-scanning prompt pops up to let you access the respective messaging app, as an extra security access layer.
A stylized fingerprint features prominently in the middle of the screen, while other options like using a password are tucked as spares underneath. Given that Apple will most likely use this lock screen splash uniformly across all iPhones, including the
"all-screen" iPhone 8
, the Touch ID option is evidently not going away, even if all we'd have at the front of the iPhone 8 is a
90% or so screen panel
, leaving no room for a home button where the Touch ID sensor currently resides on other iPhones. This is one more tangential evidence that the iPhone 8 will ditch the home key for good, and move Touch ID to a more unorthodox place like
under the display
.