After 'all-screen' iPhone 8 reports, everyone scrambling to secure OLED display supplies
33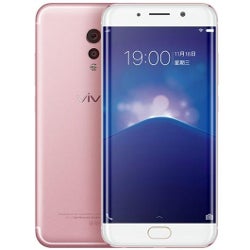 Oh, LCD displays, you are about to fall from grace by a simple flick of Tim Cook's pen! Supply chain reports are depicting a massive scramble for securing OLED display supplies after it became clear that Apple may be working on a unique curved
OLED iPhone 8
that could celebrate the
10th iPhone anniversary
by putting the company's innovation spirit in overdrive mode this year.
Chinese juggernauts like Huawei, Oppo and Vivo, which, thanks to direct marketing and some government policies, wiggled their way right behind Samsung and Apple in smartphone market share last year, are apparently rushing to sign up OLED panel contracts before all the supply has dried up. Samsung has allegedly signed on a deal with Apple for up to 100 million panels already, and it is the globe's chief supplier of small-size OLEDs, so there will barely be anything to spare for other makers, after Samsung and Apple are done outfitting their phones with such screens in 2017.
According to upstream supply chain insiders: "
Inspired by market rumors indicating that Apple will adopt OLED panels for its next generation iPhone devices in 2017, China-based smartphone vendors, and others alike, have rushed to secure production capacity for small- and mid-size OLED panels, a move which will definitely cause a shortage in OLED panel supplies in 2017
."
Does that mean that we can expect many more OLED display phones from Huawei, Oppo and Vivo this year? Well, the recently announced
Vivo Xplay 6
with dual edge flexible AMOLED panel can give us a hint, and unique phones like Honor's China-exclusive
Magic
may also be a harbinger of things to come, as everyone is trying to produce a meaningful answer to the expected
disruptive iPhone 8 and Galaxy 8 propositions
, in order to preserve its market share in the lucrative high-end segment. Provided they can get a hold on enough OLED panels, that is.