AT&T to start using green packaging for accessories
1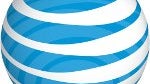 The go green movement is really starting to catch momentum with companies around the world, and now AT&T has announced they plan on using plant based packing for their accessories.
AT&T is moving away from the standard accessory plastic packing that they have used in the past. Any of the AT&T branded accessories, pretty much all the ones you'd run into in an AT&T owned store, will now be packaged inside of a plastic that contains up to 30% plant based materials.
Overall AT&T is claiming that because of this new packaging they have eliminated 500 tons worth of paper and plastic. The material that is used in the packaging comes from ethanol that is harvested form sugarcane. Here is what an AT&T had to say:
"As a company we are committed to minimizing our own environmental impact, and we see the introduction of this plant-based plastic as an important step in the right direction," said Jeff Bradley, senior vice president for devices, AT&T. "We are excited to be the first U.S. telecom company to use this plastic in our packaging and we hope other companies will join us in finding ways to reduce our dependence on fossil fuels. We are actively working with our accessory suppliers to incorporate both less packaging and more sustainable plastic and paper."
Next time you venture into an AT&T store to pick up a case or a car charger, check and see if it is inside their new Eco-friendly packaging. Tell us what you think in the comments below.
source:
Slash Gear