AT&T to begin trials of DirecTV Now in Austin using a fixed 5G connection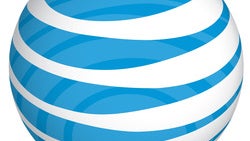 Slowly but surely, AT&T is continuing to test 5G wireless service. In Austin, the company has already tested 5G for business customers. Now, it will offer the streaming DirecTV Now streaming service in Austin using a fixed 5G connection. It will still take some time until 5G becomes commercially available, with most expecting it to be launched in 2020.
In the lab, AT&T says that it has been able to achieve speeds of 14Gbps using a wireless connection. Additionally, it has been able to produce a latency of less than 3 milliseconds. This measures the time it takes between pressing a button and seeing the results of that action start to appear on the screen. For 5G, the industry expects latency to be less than 5 milliseconds.
AT&T continues to advance its 4G service. Some of its current cell sites are hitting peak theoretical speeds of 1Gbps. The carrier currently uses three carrier aggregation, which widens the network pipeline to allow data speeds to increase. It hopes to eventually employ four carrier aggregation. AT&T also enlists mmwave technology which can help the carrier produce multi-gigibit speeds.
"Our 5G Evolution plans will pave the way to the next-generation of higher speeds for customers. We're not waiting until the final standards are set to lay the foundation for our evolution to 5G. We're executing now. Data on our mobile network has increased about 250,000% since 2007, and the majority of that traffic is video. 5G's promise of greater speed and overall network performance brings huge opportunities not only for video but in the Internet of Things, 4K video, augmented and virtual reality, smart home and cities, autonomous vehicles and much more."-John Donovan, chief strategy officer and group president, Technology and Operations, AT&T
During the second half of this year, AT&T will work with Qualcomm and Ericsson on trials based on what AT&T believes will be the 5G New Radio specification that the industry is building. The faster that the industry agrees to standards for 5G, the quicker testing can be done and certified.
source:
AT&T
via
AndroidAuthority