ABI: Android tablets will soon surpass the Apple iPad in shipments
39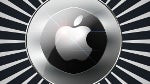 Considering the big lead that the Apple iPad once had over Android tablets, it might seem hard to believe that the shipment of Android tablets could outnumber the transport of iPads this year. But according to ABI Research, that is exactly what is going to happen. Apple's market share in tablets has dropped from the 69% it earned in last's second quarter to
50% in this year's first quarter
.
ABI says that the low priced 7 inch niche that Android has carved out for itself has been taking share away from Apple, even with the 7.9 inch
Apple iPad mini
available. Earlier this week, researcher IDC forecast that 55% of tablets shipped this year will sport an 8 inch screen or smaller and the average price of a tablet will drop 11% to $381.
It seems that everything is falling into place for slabs like the
Amazon Kindle Fire
and the
Google Nexus 7
as market demand is increasing for these smaller, cheaper tablets.
"It's inevitable that Android tablets will overtake iOS-powered slates, though we see no single vendor challenging Apple's dominance anytime soon. With media tablets commercially available for more than four years, momentum is shifting toward value and affordability, putting tablets in more of the population's reach."
-Jeff Orr, ABI senior practice director
source:
CNET