A video hands-on with an early BlackBerry Z10 Porsche Design is testing the waters for this $2000+ phone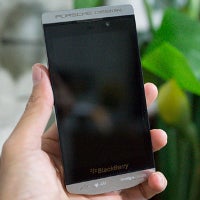 Volkswagen-owned Porsche has beenknown for advertising its luxury brand via various partnerships, andnowadays you can find anything from a Porsche Design sneakers downto... a Porsche Design smartphone. Porsche's first crack at theburgeoning smartphone market started with astylishly redesigned BlackBerry Bold 9930 with an aluminum frame and leather back, and it appears thatBlackBerry is again the car-maker's prefered partner. The BlackBerryZ10 Porsche Design isn't exactly new to us – we'veactually seen it in quite a high-resolution detail.Unfortunately, while snaps like these are usually a small treasure inour eyes, nothing really beats seeing the device being handled inreal life.
This is precisely what VietnameseTinhte has in store for us. Having gotten their hands on a seeminglyvery early unit of the BlackBerry Porsche Design, alsoknown as the P'9982, we're getting a decent overall idea of howthe device will end up looking. It does help that we have thoseaforementioned snaps to fill in the missing gaps, since as you cansee – the Porsche branding, among other things, seems to be missignfrom Tinhte's unit. Nevertheless, those of you with some $2000 layingcasually around may find the below video quite informative.
via: Tinhte