5 of the most fun chess games on Android and iOS
2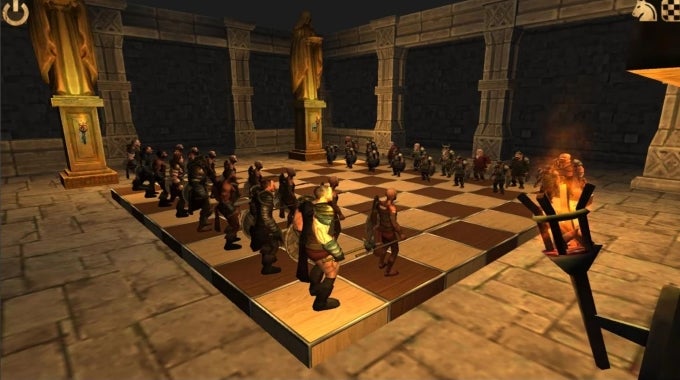 If you want to play a game of chess on your mobile device, you are in luck, for there are plenty of intriguing options on both Android and iOS. From classic chess emulations that let you play by the rules or practice your tactics in actual matches from recent history, to fantasy interpretations that reach beyond your wildest dreams of what a chess game is supposed to be, mobile machines have it all! We tracked five games that represent this variety and offer gobs of fun for new and seasoned chess players. Enjoy our selection and feel free to give us your own recommendations.
Real Chess
Adding a new dimension to the classic chess game, this app features advanced 3D graphics and lets you feel the beauty of interacting with a virtual chess set. You can play with thr AI, or against real opponents. The game has a matchmaking feature, chat, AI with 2400 difficulty levels, chess hints, 3D and 2D board variants, and both landscape and portrait screen mode support.
Real Chess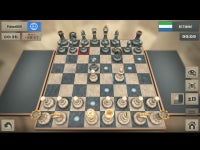 Battle Chess 3D
Battle Chess is 3D humanoid chess game with cool animations, multi game mode, and plenty of other features on offer. It currently has 5 3D humanoid chess sets: Barbarian, Dwarf, Skeleton, Orcs & Spartan. The AI has 3 levels of difficulty and the two players mode lets you compete against real people, both online and offline.
Chess With Friends
Chess With Friends lets you connect with friends and challenge them to one of the oldest, most popular strategy games in the world. Play multiple games at the same time, track your moves and improve your stats. The game lets you track your record, skill rating, and head-to-head stats, size up your opponent by viewing their matches and stats on their profile, practice against Chesster the Chess coach, replay moves on the board, chat with opponents, and play multiple games at once on both Android and iOS.
iChess
Chess puzzles aka tactics are an ideal way to practice and improve your chess without having to find an opponent or spend time playing an actual game. iChess features 1000 offline puzzles from real FIDE tournament games to start and solve. There are three difficulty levels to make it suitable for kids and beginners, advanced, and serious chess masters. All puzzles are offline and no internet connection is required. The app also contains the Stockfish hint and analysis engine analysis to help improve your game. There's Bird View feature to view Solved/Failed and unseen puzzles, or solve difficult puzzles again. You can even solve puzzles from recent 2016 tournament chess games, although that's a paid option.
iChess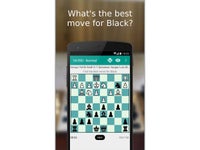 Тoon Clash Chess
This game lets you play chess in a fantasy 3D world with three different locations to play in – Forest, Playville, and The Magic Tree. It features unique action 3D characters, hundreds of fun arcade style animations, different chess modes, and a two player hot-seat mode to play with your friends and family on a single device. Playing against AI has three difficulty levels, and additional features include auto save, undo moves, hints, classic 2D pieces mode, and different views such as side perspective, top view, and free camera view modes.
ALSO READ