Top 7 most influential games in mobile history
27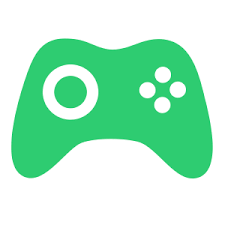 Today we're going to take a look at seven mobile games which define the modern mobile gaming landscape.
Before moving on to listing what we feel are the most influential mobile games in history, we'd like to point out that this is not a roundup of the best mobile games, nor is it an overview of the most popular games. Instead, we're going to go over the most influential mobile games, which, mind you, is a slightly different and much more subjective selection criteria.
In what follows we'll take the time to the games that have defined the mobile gaming market as it now stands today. As always, make sure to drop your suggestions in the comment section below.
Snake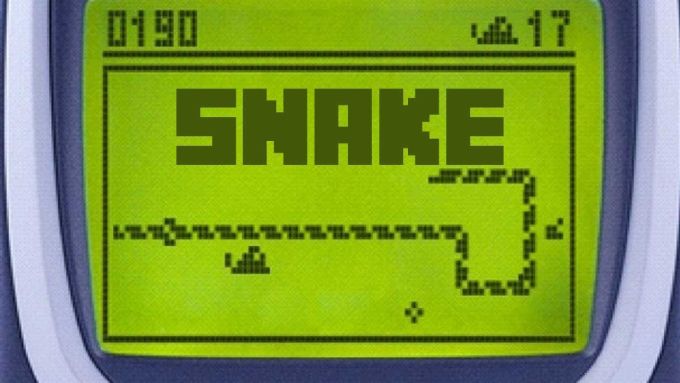 We couldn't have started any proper roundup of the most influential mobile in games without first mentioning Snake, probably the first popular mobile game in history. First launched on the Nokia 6610 back in 1997, Snake was basically a mobile-adapted version of Blockade, an Atari game developed by Gremlin and released in October 1976.
Snake ticked all of the boxes that a mobile game needed to back in the day: the user interface was simple enough for the game to work on monochrome displays, the code was frugal enough to run on devices with absurdly-low processing power by modern standards, and the simplistic controls made it easy to control the snake on the physical keyboard of Nokia phones.
Simple as the game was, Snake quickly turned into a cult; whenever people had to time to run through a quick game on their Nokia phone, they did so, whether it was in classrooms, in the bus station, or during long and uneventful commutes. Remember when you used to compare your high-scores with your friends? Those were the days, man!
Angry Birds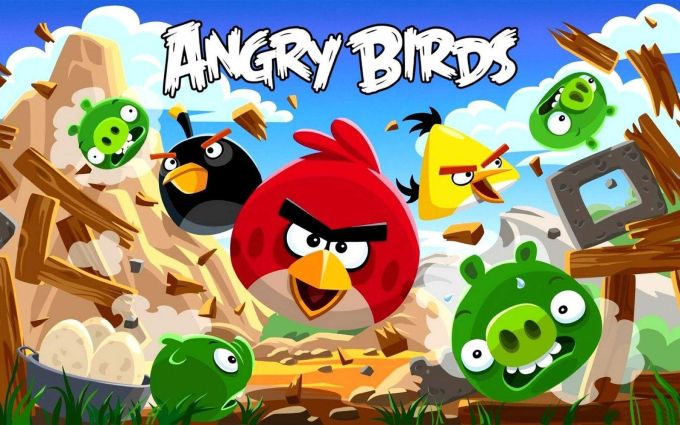 Moving on, it's time to mention the only mobile games that have achieved such great popularity that was transformed into a movie. Yes, we're talking about Angry Birds.
The original Angry Birds title launched back in December 2009 on Apple's iOS platform. In the meantime, however, variations of the game have been launched for virtually every game platform that you can think of, including the PC and consoles.
The idea behind Angry Birds wasn't new, as the same principle had been previously demonstrated by Crush the Castle. However, through a combination of refined gameplay, a highly comical style, and the adoption of the freemium monetization principle, Angry Birds has achieved mass popularity. As of January 2014, Angry Birds titles have surpassed three billion downloads across all of the platforms where it launched, a feat that makes Angry Birds the most downloaded freemium game series of all time.
Fruit Ninja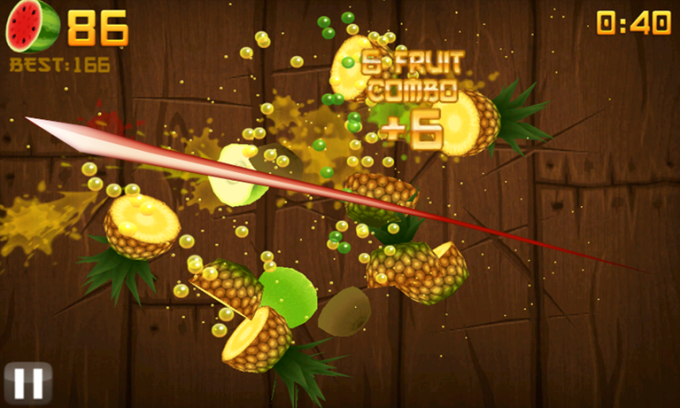 Although Fruit Ninja didn't necessarily spawn a generation of similar games, the title was almost synonymous with mobile gaming back in 2011 when the game's popularity reached peak level. The original title was launched in 2010.
Fruit Ninja is one of those games that make little or no sense if not played on a touchscreen, the main reason for this being that the player's finger is transformed into a sword that can (and should) be used to cut fruits. If you're the competitive type, you probably remember comparing your high scores with your friends.


Temple Run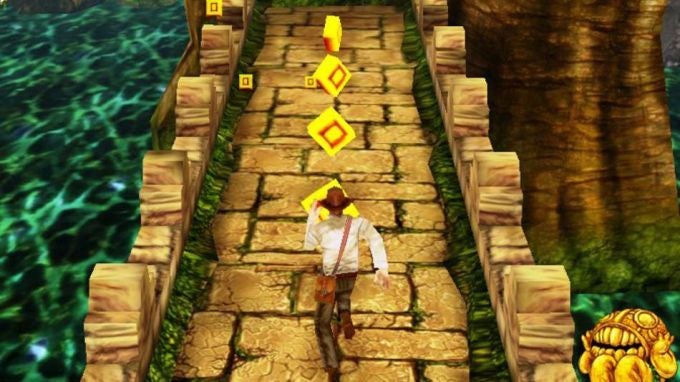 Although it was not the first endless runner game made for mobile devices, Temple Run was the title that brought this type of games to the mainstream. The original version of Temple Run launched back in 2011 on iOS, being later ported to Android and Windows Phone 8 devices.

The mechanics of the game are perfectly adapted for mobile devices, as the character would keep running on its own without any user input (hence the name of the endless runner genre). Users just swipe left or right to turn, up to jump, and down to slide. Temple Run achieved immense popularity and has spawned a generation of endless runners on mobile devices.
Clash of Clans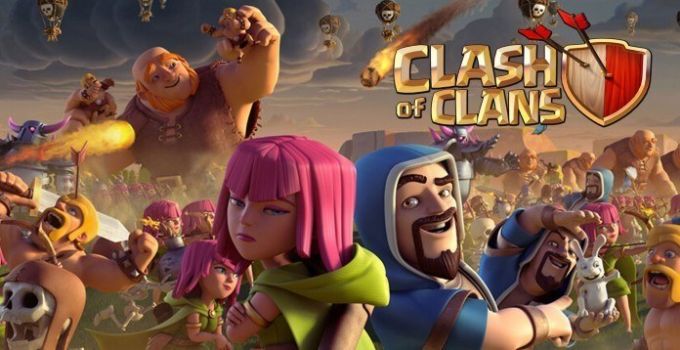 Moving on to more recent times, Clash of Clans is a title that has enjoyed tremendous success and is actually the title with the longest streak of consecutive days at the top of the Apple Store's best grossing chart. Clash of Clans has shown that big money is to be made on mobile.
Although it's not the first game of its kind, Clash of Clans now stands almost synonymous with mobile-first massive multiplayer online strategies.


Flappy Bird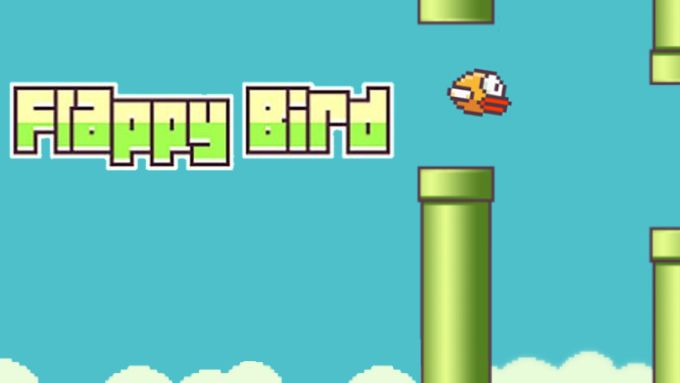 Lastly, we'd like to mention Flappy Bird, a game that was highly influential a few years ago, although perhaps for all of the wrong reasons. You see, the main reason why Flappy Bird took off was because the game was outright frustrating.

Although the graphics were really bad, the soundtrack was a poorly-made throwback to the 8-bit era, and the game wasn't too much fun, Flappy Bird turned out to be highly influential in the world of mobile gaming, serving as inspiration to countless clones and spin-offs. In fact, Flappy Bird was so influential that it even inspired Google to hide a clone as an Android easter egg.
Notable mention #1: Pokemon Go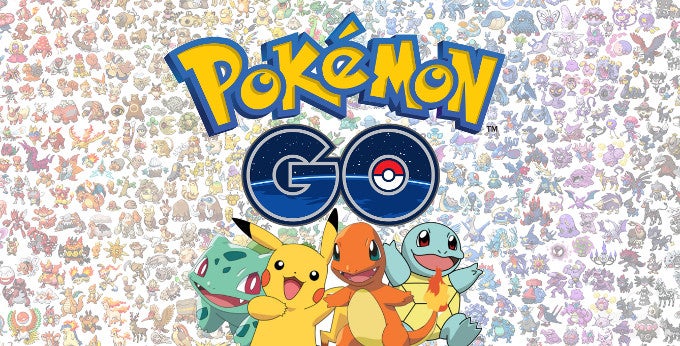 We'll now move on a modern game, one that was insanely quick to raise to the top of the charts and tip all sorts of mobile gaming records. Yes, we're talking about Pokemon Go, a mobile game that was so hugely popular that it prompted various governments around the world to issue safety recommendations to respond to the various safety issues that the first major dip into VR introduced to the global landscape.
Although statistics say that Pokemon Go was quick to peak and decline in popularity, there can be no denying that the mobile landscape is now considerably different to what it was back in May before the game launched. At its peak, Pokemon Go was so big that it has altered property values in areas surrounding Pokestops.
All future AR mobile games will be instantly compared to Pokemon Go. We're sure that a more in-depth exploration of the AR space is not even possible, but quite likely indeed, but this is the game that brought VR to the public's attention. The reason why this one is in the 'Mentions' category is that we're not sure that it is going to highly influence the mobile gaming industry looking forward.
Notable mention #2 Dead Trigger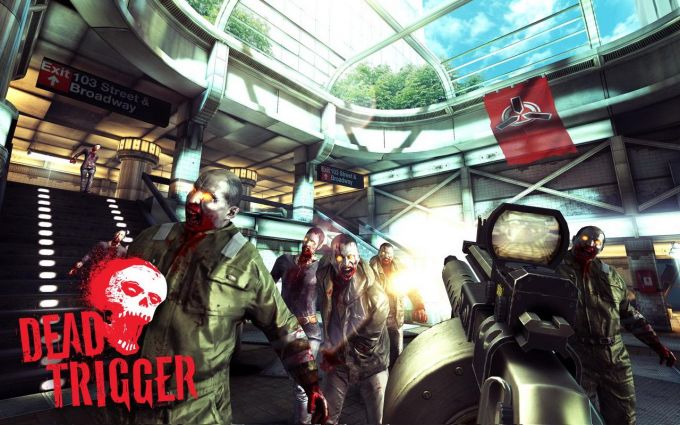 Although it wasn't as influential to the mobile games industry as a whole, Dead Trigger deserves a spot on our list for defining the way that first-person shooters should look and behave like on mobile.
Sure, FPS titles existed on mobile before June 2012 when the original Dead Trigger landed on Android and iOS. However, Dead Trigger is arguably the first mobile FPS title that found a way to seamlessly blend together high-resolution graphics, an intuitive but effective control method, and a simple but effective plot/storyline.
In some ways, it wouldn't be too far-fetched to say that what Doom, Quake, Unreal Tournament, and CS did for the FPS genre on the PC, Dead Trigger did for the genre on mobile.