5 of the finest and most popular tower defense games on Android and iOS
6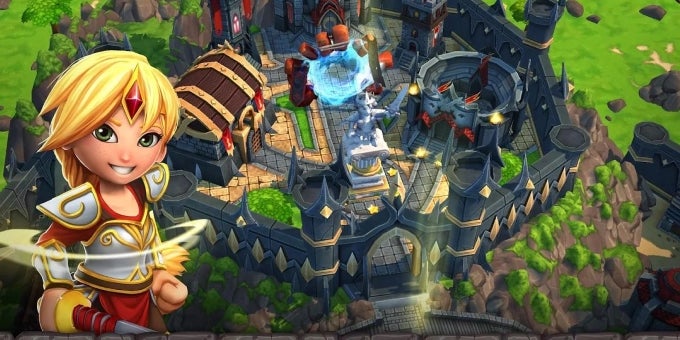 Tower defense games are among the most well-established genres in mobile gaming. They feature the right mix of strategy and action mixed into an addictive, time-tested gameplay formula. Given their sheer popularity, it's no wonder that game publishers are being so active in the tower defense space, releasing new and ambitious titles every day.
There's a humongous variety of tower defense games to enjoy on both Android and iOS. To ease you in, we've rounded up five of the highest-rated tower defense games on both mobile platforms. Their quality is evidenced by their popularity, which will guarantee you intense multiplayer sessions where you'll defend your settlement against real opponents, and go on taking over theirs. Check out the titles below and join the fun!
Tower Madness 2: 3D Defense
An essential tower defense title, the acclaimed TM2 features 70 maps, 7 campaigns with unique gameplay challenges, 9 powerful towers (including rail gun, missile launcher, plasma gun, and stun gun), 16 alien enemies with unique abilities and weaknesses, multiplayer competitions with your friends (see who has the fastest time on the leaderboards), and gamepad support, among many other niceties.
Defenders 2: Tower Defense

Defenders 2 is set in the legendary Prime World and represents an unique combination of tower defense and collectible card games! The Prime World, you see, is a mysterious and magical land, stricken by a cataclysm which spawned powerful artifacts and immense treasures now guarded by hordes of monsters.




Your task is to build up your defense and fight against the hordes of evil using magic and tower power. You are to collect 40 unique towers and 20 deadly magic spells, upgrade your tower and spell collection with powerful Runes, crush 20 monster types and 29 unique bosses, fight other players, and test your defense with survival night levels that feature tornado and storm power challenges.



Castle Defense 2
Castle Defense 2 is the sequel to the original tower defense game that features over 10,000,000 players worldwide. It combines traditional tower defense gameplay with RPG elements and all new Battle Pets. You will enter the outcome of a war that's lasted decades, meeting powerful heroes, ancient magic, and experiencing the cunning strategy of great leaders.
Mankind was able to defend itself and repel the onslaught of orcs, but peace is about to be shattered by a rising demon power. The orcs have once again seized the wilderness and opened a portal to the nether-realm, amassing armies of untold terror. You must defend the human realm before it's lost to the bloodthirsty demons.
Royal Revolt 2: Tower Defense
Royal Revolt 2 lets you build your kingdom as you perfect defenses, forge alliances, and conquer the kingdoms of real players from around the world. The game features brilliant 3D graphics, multiplayer strategy elements, and the freedom to design your own battleground. You are to defend your castle and build deadly traps for your enemies.
Kingdom Rush
Kingdom Rush is an acclaimed action fantasy defense game where you will take on an epic journey to defend your kingdom against hordes of orcs, trolls, wizards and other fiends with a vast arsenal of towers and spells at your command. Expect to fight on forests, mountains and wastelands as you customize your defensive strategy with different tower upgrades and specializations. You will rain fire upon your enemies, summon reinforcements, command your troops, recruit elven warriors and face legendary monsters on your quest to save your Kingdom from darkness.
ALSO READ