1889 LTE supported models are presently available; total grew by 941 over the last year
5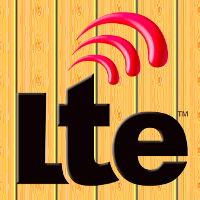 According to the Global mobile Suppliers Association (GSA), the number of LTE enabled models in the world grew by 941 over the last year, and now totals 1889. That total represents the handiwork of 168 manufacturers. So what kind of device do you think is represented the most, with an LTE variant? If you said smartphone, you are exactly 100%...correct.
Accounting for 44% of LTE devices are smartphones. Second is the mighty tablet. 175, or 9.2% of all devices made with LTE connectivity, are slates. That is an increase of 43 LTE powered slabs since March.
Curious about which band is deployed the most to run these LTE powered models? Who wouldn't be! On a global basis it is the 1800MHz band (3GPP band 3), that is used the most by those with an LTE network. 43% of mobile operators use the 1800MHz band either as a single band or as part of a multiple-band set-up.
While 92 smartphones support VoLTE, there are now 308 LTE networks in the commercial space. GSA predicts that this number will rise to 350 by the end of the year. And before you know it,
the whole world will be talking about 5G
.
source:
FierceWireless