16 year old girl behind one of the most successful iOS apps
3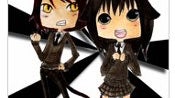 Paige Rohrick is only sixteen. She wears black-frame glasses and looks a bit like an anime character, and she loves to draw. Your common 16-year-old? Not really – Paige is the person behind
PaigeeDraw
, a suite of apps teaching you how to draw manga, which ranked number one on Apple's new and noteworthy list. She has also just released her newest app, ChibiDraw, and works on two more applications.
She's not your traditional software developer either (save for the glasses), but she has managed to woo a
Facebook community of nearly 130,000 people
dedicated to learning how to draw manga or anime. The secret? It seems that it's just following what you like best and a little help from dad. The crafty teen started drawing manga in ninth grade, only to find that the existing books didn't give enough detail on the process and came up with her own tutorials which she later transformed into applications.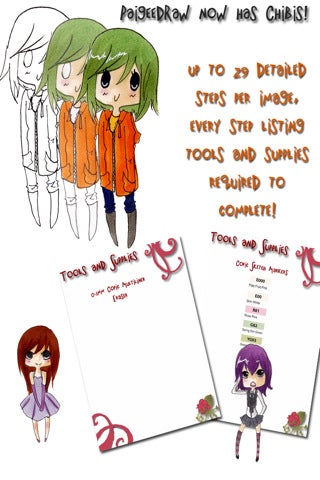 Every character is drawn into as many as 29 steps with instruction and tips for each step along the way. There are also tutorials on how to draw particular body parts like hands, eyes and faces. But you can also get instructions on what supplies to use for the whole process. She wasn't doing all the hard work herself though – while she handled all of the artwork, her dad prepared the drawings in Photoshop and her mom and borther chimed in to help too.
Despite the success, though, Paige still likes drawing in her room better than all the media attention. She is not the only teen enjoying popularity on the App Store – eight grader
Robert Nay developed Bubble Ball
which topped the free apps section, so while it's not that easy getting there, it seems that following your dream is the only requirement, not age.