Ecorox Waterproof Bluetooth Speaker Review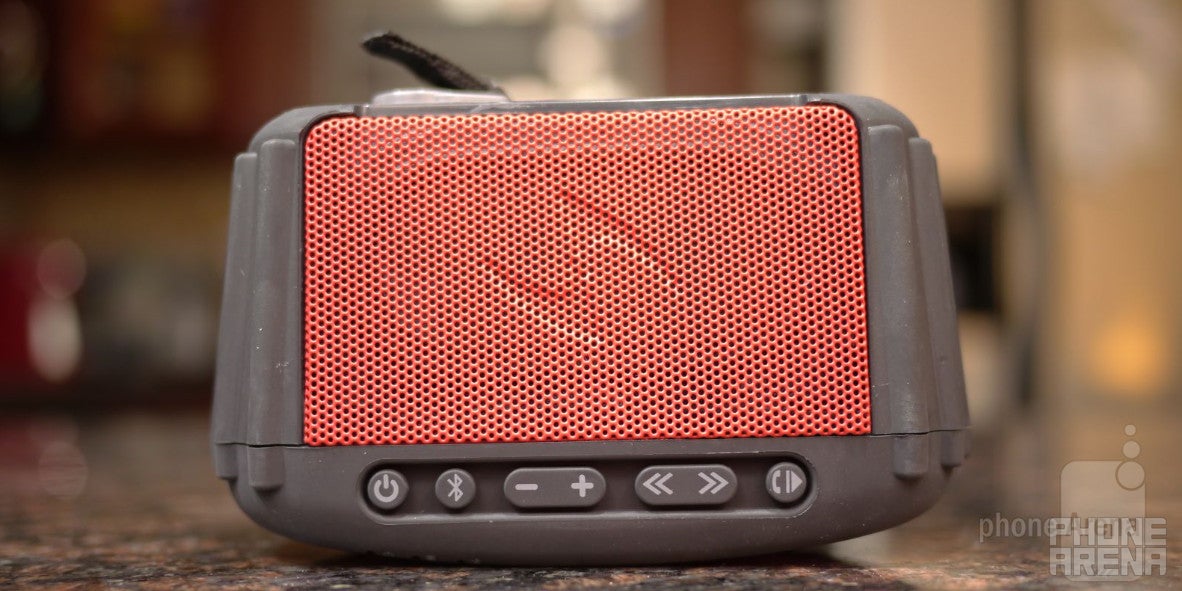 Even though the warm summer months are still a few months away, it doesn't mean that we can't start thinking about the kind of fun we'd get from being in or near a pool. More handsets are increasingly becoming waterproof, but when it comes to music playback, their internal speakers are still widely regarded as inadequate. Enter the Ecorox Waterproof Bluetooth Speaker, which gives pool goers some flexibility in what they can listen poolside.
For something that's meant to play nicely with splashes, the Ecorox's design is hardly unexpected. Sporting a contrasting red and grey paint job, it's something that's easily distinguishable from afar – though, its design isn't entirely the most flattering we've seen. With its size, there's no problem picking it up, throwing it in a backpack, and traveling long ways with it. Better yet, its sturdy rubberized casing gives it a sturdy construction that adequately protects it from bumps and drops.

Like we said, this is a waterproof case, thanks in part to its IPX7 rating, which enables it to survive under 1 meter of water for up to 30 minutes. Interestingly enough, if it's accidentally dropped into the pool, rather than sinking all the way to the bottom, the Ecorox actually floats. For the most part, the majority of the frame is dominated by its tough speaker grill, which tucks away its full range 6 watt stereo speakers and top mounted bass radiator. Along the edge, there are physical buttons for power, Bluetooth connectivity, volume control, track forward/reverse, and a multi-function one. In addition to being used stationary, the Ecorox is mountable thanks to the ¼" camera mount screw placed on its underside – while the rear features an attachment for its carabiner clip, auxiliary port, and microUSB port for charging.

Audio quality is at best okay with the Ecorox. Indeed, it churns out a bombastic level of audio at the loudest volume setting, but it tends to sound a bit flat with its tones. Heavy bass lovers, though, will appreciate the accompanying amount of bass pumped out by the portable speaker. Donning a $130 retail price, it's a tough sell for some people – even though it's waterproof. The design is cookie cutter, audio quality is average, and it doesn't scream anything too tantalizing in the world of Bluetooth speakers – so you might want to consider other options, especially with its high cost.



Recommended Stories