OnePlus 7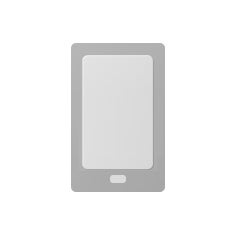 N/A

48 MP

Qualcomm Snapdragon 855
Octa-core, 2840 MHz
Features:
Fingerprint
Lightweight
Thin
LTE
Waterproof
NFC
Dual SIM
Description
Just like previous OnePlus phones, the OnePlus 7 is expected to be a high-end device at a reasonable price. Rumor has it that it will come with the powerful Snapdragon 855 chip, plenty of RAM and storage, and a next-generation camera. The most noticeable difference, however, could be in the form of a sliding design - one where the large AMOLED display occupies the entire front while sliding the back of the phone up would reveal the front-facing cam. The OnePlus 7 is likely to be released within the first half of 2019.
Not official: This page is created based on leaked or rumored information.
Compare
Display
Technology:

Technology - There are two main screen technologies currently used in phones and tablets: LCD and AMOLED. The former usually features a light source and liquid crystals, while the latter is based on organic light-emitting diodes. Newer LCD variations like IPS-LCD and Super-LCD allow for very accurate color reproduction and very wide viewing angles, where no significant image quality loss is observed. Current AMOLED screens differ in such a way that they can exhibit much more saturated colors (sometimes too much) and incredibly high contrast levels, which is due to black color being completely black in AMOLED displays.

Features:

Ambient light sensor, Proximity sensor
Camera
Rear:
Main camera:

Hardware Features:

Phase detection autofocus

Video recording:

Features:

Video calling, Video sharing
Design
Materials:

Biometrics:

Biometrics - Features and sensors that replace a traditional PIN or password as means of identification when unlocking your device.

Facial recognition, In-screen fingerprint
Hardware & Performance
System chip:

System chip - Most modern handsets use an advanced chip that includes many of the device's hardware modules like the processor, Wi-Fi, Bluetooth and sometimes even the wireless radio. This field shows what particular system chip (or System-on-a-Chip) is used in the phone.

Processor:

Processor - The processor is the main computing component of a phone and is a major factor when it comes to the overall speed of the device. Some more powerful smartphones use dual-core and quad-core processors designed to deliver greater performance.

Octa-core, 2840 MHz, Kryo 485, 64-bit, 7 nm

GPU:

GPU - The graphics processor is important for the smooth operation of the system and especially in games and other applications that may involve complex graphics and animations.

RAM:

RAM - System memory, or RAM memory is the type of memory that the device uses to temporarily store data from the OS or currently-running apps. The more RAM available to the device, the better the performance will be when multiple or heavier programs are running.

Internal storage:

Internal storage - Bigger storage capacity allows you to keep more content saved onto your device, such as more applications, photos or video. Games and video content typically take up the biggest amount of storage space.

OS:
Connectivity
Bluetooth:
Wi-Fi:

Mobile hotspot:

Mobile hotspot - Turns your phone into a Wi-Fi access point to which other Wi-Fi-capable devices can connect. These devices can then access the internet via your phone's data connectivity.

USB:

Location:

Location - This field shows the positioning systems supported by the device. The most common types are GPS and A-GPS. GPS - This is one of the most widespread global positioning technologies, developed and maintained by the U.S. government. It uses satellites in order to detect your location. Works best in clear weather. A-GPS - A-GPS stands for Assisted GPS and is the industry standard for positioning and navigation. "Assisted" means that it can use local wireless networks, in addition to satellites, for quicker and more precise localization.

Other:

NFC, VoIP, Tethering, Computer sync, OTA sync
specifications continue after the ad
Phone features
Sensors:
Notifications:

Haptic feedback, Music ringtones, Vibration

Other features:

Voice dialing, Voice commands, Voice recording
Multimedia
Screen mirroring:
Speakers:
Headphones connector:
Additional microphone(s):
To see the full specifications with in-depth details click here.
Despite our efforts to provide full and correct OnePlus 7 specifications, there is always a possibility of making a mistake. If you see any wrong or incomplete data, please LET US KNOW.
If you are interested in using our specs commercially, check out our Phone specs database licensing page.