Nokia Lumia 1525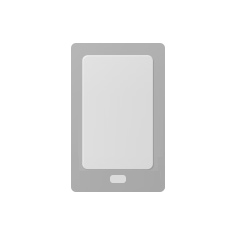 Qualcomm Snapdragon 805
Quad-core
RAM:

3 GB
MEMORY:

32 GB
BATTERY:

3400 mAh
Features:
Fingerprint
Lightweight
Thin
LTE
Rugged
NFC
Dual SIM
Description
Lumia 1525 seems to be an upgrade to Nokia's first phablet, the Lumia 1520. It will feature the same hardware specs and 2K screen resolution, as the Lumia 1820, but come with a 6" panel and 25 or 30 MP camera on the back, offering some sort of solar charging display panel, too.
Not official: The information for this phone is preliminary and could be incomplete or inaccurate.
Compare
Display
Physical size:
Resolution:

Pixel density:

Pixel density - The pixel density of a display represents the number of pixels over an area of one inch. It's measured in "pixels per inch", or ppi. The higher the number, the more detailed and good-looking the display is.
specifications continue after the ad
Hardware
System chip:

System chip - Most modern handsets use an advanced chip that includes many of the device's hardware modules like the processor, Wi-Fi, Bluetooth and sometimes even the wireless radio. This field shows what particular system chip (or System-on-a-Chip) is used in the phone.

Processor:

Processor - The processor is the main computing component of a phone and is a major factor when it comes to the overall speed of the device. Some more powerful smartphones use dual-core and quad-core processors designed to deliver greater performance.

Graphics processor:

Graphics processor - The graphics processor is important for the smooth operation of the system and especially in games and other applications that may involve complex graphics and animations.

System memory:

System memory - System memory, or RAM memory is the type of memory that the device uses to temporarily store data from the OS or currently-running apps. The more RAM available to the device, the better the performance will be when multiple or heavier programs are running.

Built-in storage:

Built-in storage - Bigger storage capacity allows you to keep more content saved onto your device, such as more applications, photos or video. Games and video content typically take up the biggest amount of storage space.

Storage expansion:

Storage expansion - Some handsets allow you to expand their storage capacity by using a memory expansion card – most often microSD. Expansion memory is mostly suitable for media storage, such as photo, video or music content.
Battery
Capacity:

Capacity - The bigger, the better! However, battery capacity is not the only factor that has an effect on battery life. Those include the chipset in use, the software running on the device, as well as the consumer's unique usage pattern.

Type:
To see the full specifications with in-depth details click here.
Despite our efforts to provide full and correct Nokia Lumia 1525 specifications, there is always a possibility of making a mistake. If you see any wrong or incomplete data, please LET US KNOW.
If you are interested in using our specs commercially, check out our Phone specs database licensing page.