Huawei P20 and Mate 10 series shipments surpass 10 million units each
6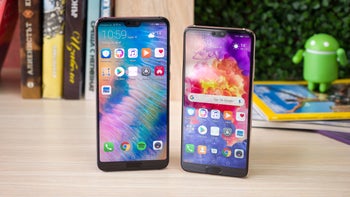 Back in June, Huawei revealed that its P20 and P20 Pro flagships had
sold 6 million units
since their launch back in March. But today, Huawei has confirmed that the lineup has hit yet another major milestone.
Taking just five months to do so, the Chinese company confirmed that it has now shipped over 10 million units of the
Huawei P20
and
P20 Pro
. Huawei failed to disclose how the latest numbers compare to sales of last year's P10 line but, following the sales update back in June, the figures were already up 81% when compared to sales of the previous-generation models. Additionally, it's worth pointing out that 10 million units was the shipments goal for the P10 duo last year and actually represents the halfway mark for Huawei's
P20 sales target
.
In addition to this news, the number two manufacturer also confirmed that sales of the
Huawei Mate 10
and
Mate 10 Pro
had finally surpassed 10 million units too, taking 10 months to reach the milestone. However, the brand's new focus is seemingly the upcoming Mate 20 and Mate 20 Pro which will officially
arrive on October 16
in London.
Alongside the sales boost that the Huawei P20 Pro will receive thanks to its
four new colors
, the Mate 20 devices are expected to play a major role in maintaining Huawei's number two position throughout the fourth quarter of the year as Apple enters yet another iPhone cycle with the launch of the
iPhone XS and XS Plus
, and its new budget model.
source: Huawei