Motorola unveils upcoming Black Friday deals on the Moto G7 family, Z4, Z3 Play, and more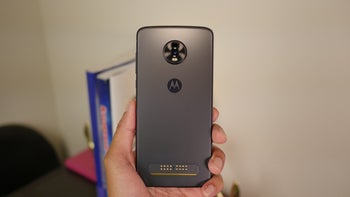 Motorola doesn't need a special occasion to sell its popular mid-range smartphones at great prices through its own US website, as well as major third-party retailers like
Best Buy
and
B&H Photo Video
, but at the same time, the company couldn't just let a golden opportunity like Black Friday go by without trying to make headlines with especially good deals on devices like the Moto G7, G7 Power, Z3 Play, and Z4.
All four of those and more G-series, E-series, and Motorola One-series handsets will be drastically discounted between November 24 and December 2, although predictably enough, these Black Friday/Cyber Monday promotions may seem eerily familiar to bargain hunters who like to stay updated on the coolest deals available all year round.
That's because we're primarily looking at a revival of
last week's 4 day sale
, starting with an excellent
Moto Z3 Play
set to once again go down to as little as $149.99 after a $200 price cut in a 32GB storage configuration. The 64 gig variant of the 2018-released
modular 6-incher
will naturally also be on sale, fetching $230 in a combination of your choice with either an Amazon Alexa or Power Pack Moto Mod at $320 and $270 off respectively.
Meanwhile, the newer, significantly faster, and prettier
Moto Z4
is looking at a relatively modest $100 price reduction bringing it down to $399.99. The same discount will apply to the
Motorola One Action
and
One Zoom
, equating however to a heftier slash off $350 and $450 list prices respectively.
Getting to arguably the most compelling Moto-branded phones on the market today (at least until the G8 is released), we also can't say we're very surprised to see
the G7
,
G7 Power
, and
G7 Play
reduced to $200, $180, and $150 after (familiar) trims of $100, $70, and $50 respectively. Finally, the entry-level
Moto E6
is headed for a truly entry-level price of $99.99 with $50 to be taken off its $149.99 MSRP.
Overall, these aren't exactly special deals by Motorola's very high standards, but if you missed last week's 4 day sale, they're likely your best chance to save big on a bunch of already affordable and attractive unlocked Android devices this holiday season.