Motorola One Zoom Review: zooming past midrange territory
6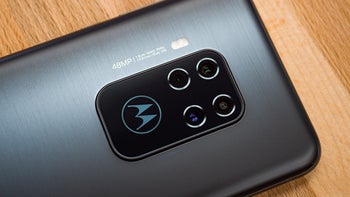 By far, one of the more interesting phones to be presented at IFA 2019 was the Motorola One Zoom. Not a sparkling flagship or an incredibly powerful phone, but a device with its own unique design, a ton of cameras on its back, and a glowing Motorola logo that adds some panache. We have our hands on it right now, so let's take a deeper dive with the Motorola One Zoom!
| Contents | Main Takeaways |
| --- | --- |
| Design | A pretty cool and individual style. Comfortable to hold with a couple of small irritations. |
| Display | An adequate OLED panel with great detail and good colors. Still, perfectionists will spot some flaws. |
| Camera | A very good camera with great 10x zoom. Its various modes lack some polish and it doesn't reach its full potential. |
| Performance | A midrange phone with midrange hardware. Runs well and performance is stable. |
| Conclusion | A very solid $450 phone, but it faces stiff competition in the same price range. |
Design and build
Without taking too many cues from its competitors, the Motorola One Zoom just looks… cool. It definitely has a signature and unmistakable Moto flair to it, and no, not just because of the glowing logo. The handset does have a glass back but it's a matte finish. This means it doesn't collect and show fingerprint smudges nearly as much as glossy covers do. The tradeoff is that its soft surface is very slippery, both in hand and when trying to prop the phone up somewhere. Also, there's no wireless charging, so this is just glass for glasses' sake.
The phone feels solid in the hand and is a bit on the heavy side. One will hardly mind that once they learn this phone holds a 4,000 mAh battery, but more on that later.
The whole camera module on the back with the glowing Moto logo certainly looks cool, but it's sometimes an annoyance when you are handling the phone. It sits right in the area where your index finger will try to rest, so there's often a wrestling match going on back there, as your finger tries to find a different spot. Some will probably get used to this fairly fast, plus — using a case makes this problem go away instantly.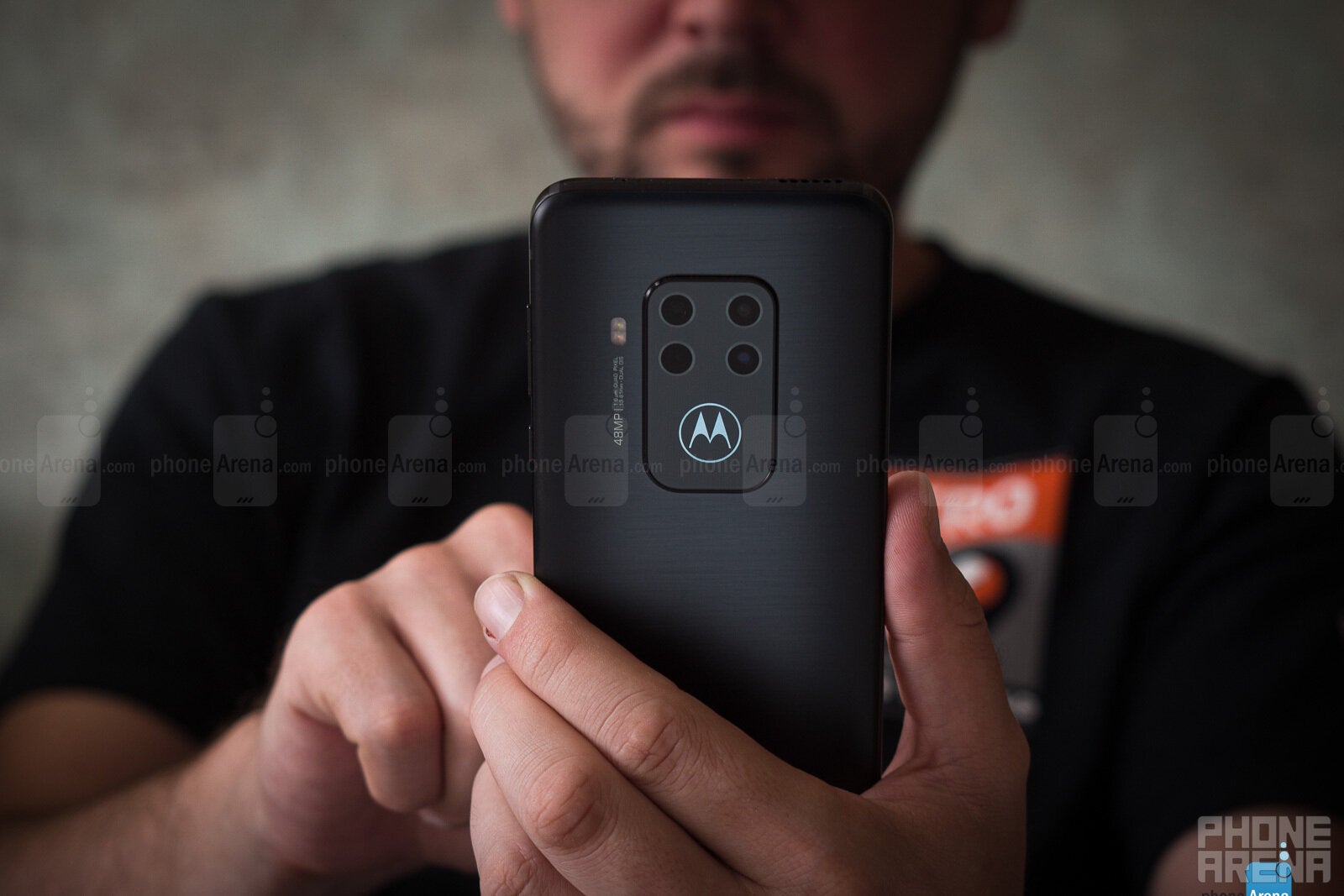 You have probably noticed that the bezel around the display isn't exactly thin. We actually appreciate that — there's a fair amount of neutral area, so you don't get any ghost touches as you handle the device. Yeah, since everyone is so determined to kill the bezel, ghost touches have become the reviewer's pet peeve in 2019.
A couple of other observations — the power button and volume rocker are sturdy and clicky. We certainly appreciate the texturing on the power key, which makes it easily recognizable. The beautiful matte glass back is slightly spoiled by a tiny cutout at the bottom — probably one for a noise-canceling microphone. The glowing logo is cool, sure, but it doesn't serve any real purpose — it will not blink for notifications and you can't really see its glow while actually using the phone. After all — it's on the back. The speaker is located at the top instead of at the bottom, which feels a bit weird when we turn the phone in landscape. And yes, there is a headphone jack!
Display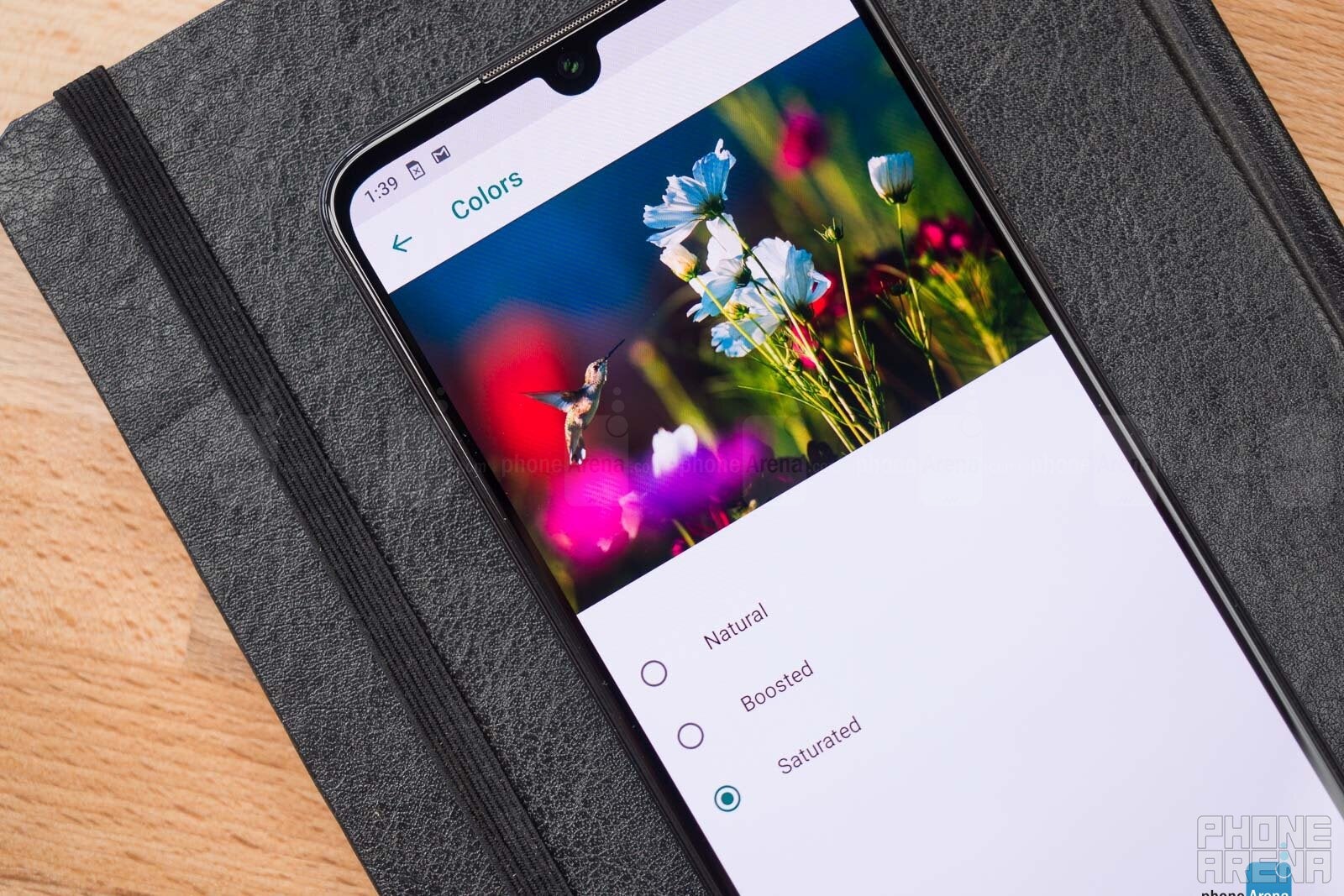 The Motorola One Zoom has a 6.4-inch OLED display with a resolution of 1080 x 2340 pixels (19.5:9 ratio) and it's a pretty good-looking panel. Yes, looking at the measurements and benchmarks, one might conclude that it's terribly inaccurate. But in real-life use the Motorola One Zoom's screen is actually pretty good. It's sharp, its colors are pleasing, its viewing angles are very generous, and it can get very, very bright.
The trained eye might be slightly irked by the contrast of the screen — it's very slightly flat or dull. Highlights don't really pop out and it makes the blacks a bit brighter than they should be, which is a shame for an OLED panel.
Display measurements and quality
But if you are not purposefully nitpicking or comparing the screen with a higher-class display right next to it, you will be mostly happy with the Motorola One Zoom. Yeah, one last complaint — its minimum brightness is 4.6 nits, which is OK but definitely not ideal when trying to use it in a dark room. No late-night ebook reading with this puppy!
Camera(s)
What will most definitely draw your attention to the Motorola One Zoom is that crazy camera module on the back. Four cameras? And a glowing logo? Sold!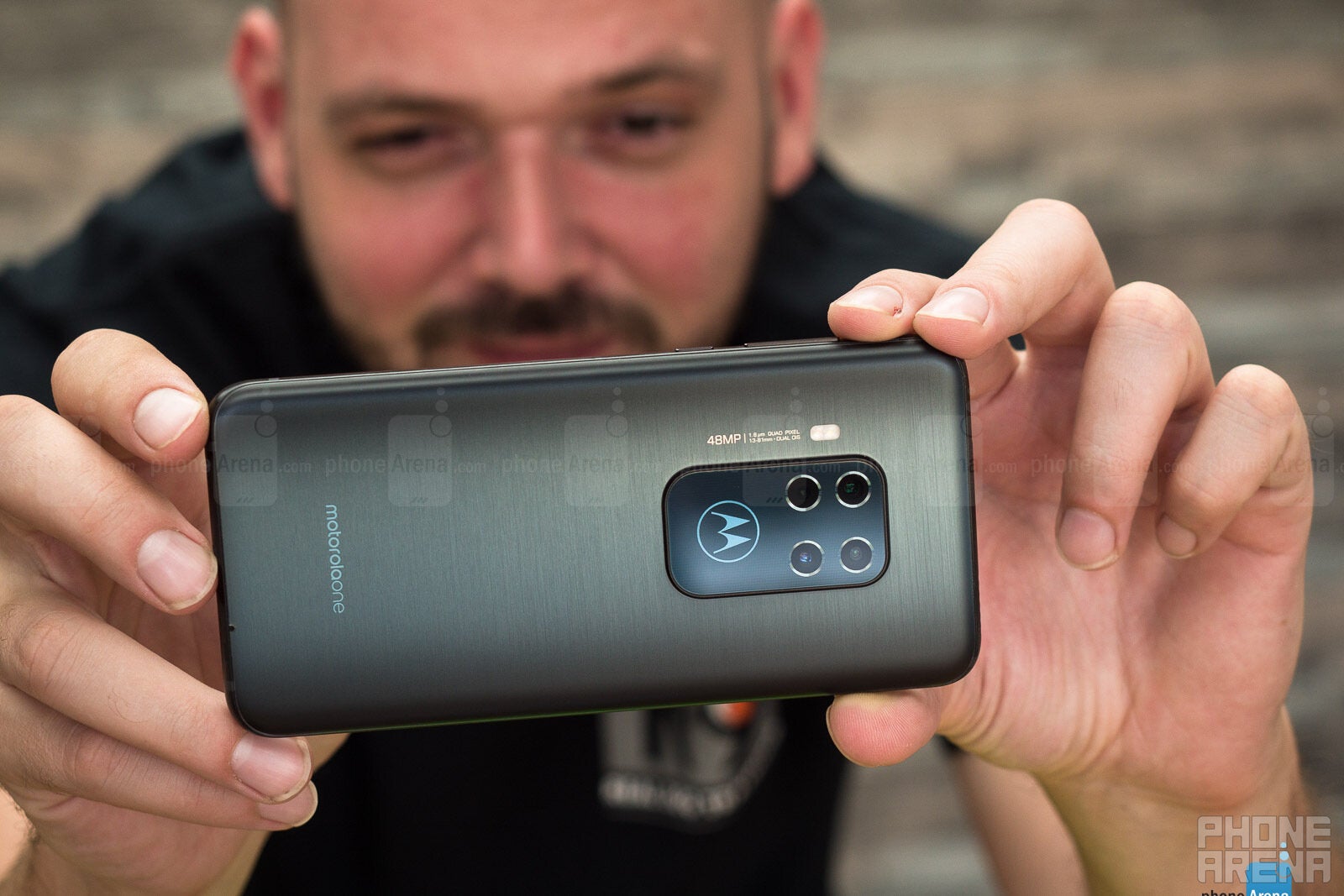 Hold on, hold on! Let us at least tell you about the cameras, OK?
First of all, it's not exactly a quad-camera — one sensor is only used for depth information, so the phone knows where to cut when making fake bokeh for Portrait Mode pictures. The rest of the cameras are made to be your contemporary trio — wide-angle (48 MP), ultra wide-angle (16 MP), and telephoto (8 MP).
But let's talk photos. The main camera is pretty good — it has a wide dynamic range and delivers fairly accurate colors. Our only grievance is that it loves, loves, loves to oversharpen details. Just ease off, camera, not everything has to be as sharp as a razor!
You might think that the Motorola One Zoom would be able to do some crazy levels of zoom, right? It's in the name, after all… Not really — the phone "only" goes up to 10x. But it does deliver a quality shot at that zoom level! The Motorola One Zoom's telephoto lens gives us 3x optical zoom. If you go beyond that, it switches to a mode that uses information from both the telephoto camera and the main 48 MP sensor (hybrid zoom). The results are pretty impressive — it certainly does not look like a terribly pixelated crop but an actual photo. A very soft photo, but still convincing.
Then, there is the ultra wide-angle lens. It's... nothing to write home about. Yeah, it allows you to fit more into the frame, but when you compare the ultra wide-angle camera to the regular wide-angle in the same conditions, you will notice that the ultra-wide not only gives you softer details but also worse colors and a greenish cast across the whole photo.
At this point, you may be wondering — how is the Motorola One Zoom's ultra wide-angle camera compared to the one on the recently-released
Motorola One Action
? Answer: it's worse. The Motorola One Action's ultra wide-angle camera had stellar stabilization, fairly sharp details, and great color reproduction. The Motorola One Zoom's ultra-wide camera has probably only the latter. Here's a comparison:
Motorola One Action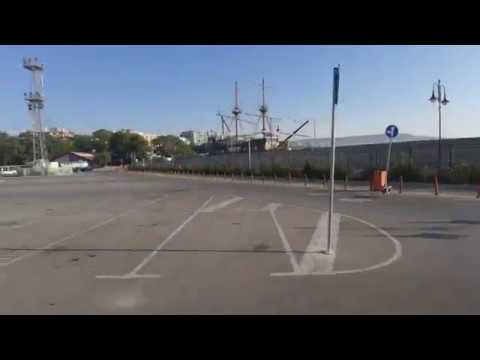 Motorola One Zoom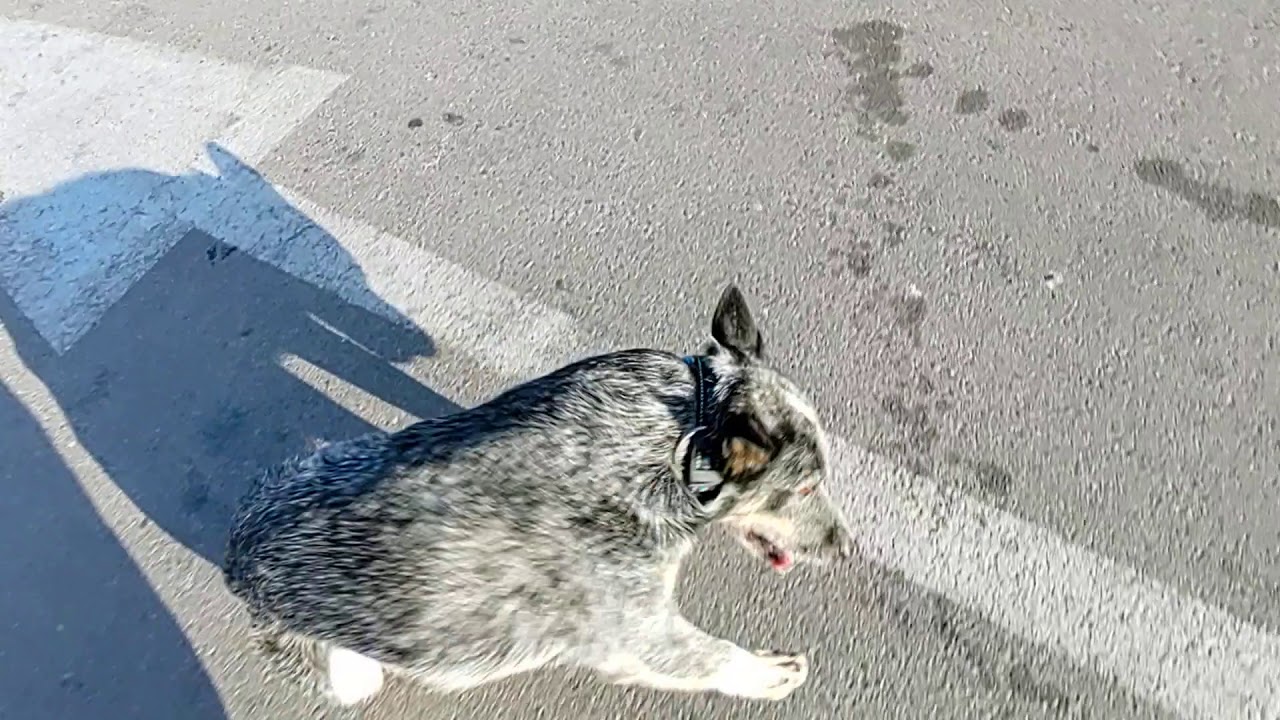 OK, so the Motorola One Zoom does not step on the toes of the Motorola One Action. That's fine since the latter's main camera is pretty terrible in comparison with the One Zoom. So, balance is back in the universe.
Portrait mode, Night mode
The depth-sensing camera does seem to be hard at work whenever Portrait Mode is on. It may sometimes miss the mark, but more often than not — it does an impressive job. Just look at those photos — most phones wouldn't be able to crop the doggo from the background so accurately. Same goes for the person in the second photo. The blur amount is adjustable.
Here's a pet peeve: the Portrait Mode does not make use of that awesome 3x telephoto camera. No! It uses the regular wide-angle camera. Generally, using a telephoto lens for portraits is the better choice, since it distorts faces less and is really good at isolating subjects from the background. And a 3x telephoto is an awesome tool for this. Motorola
There's also a night mode (called Night Vision), which will group the camera's 48 megapixels in groups of four to gather more light, and spend some time over-exposing the shot. It does a pretty impressive job of lighting up a dark photo and even sharpening it up quite a bit. It's not in the league of the new iPhone 11 or the Google Pixel 3, but it can certainly be usable as long as the subject of your photo can stand still for a couple of seconds.
What about that 25 MP selfie camera on the front? It's actually pretty good! It offers great detail, it does not oversharpen stuff (*ahem*, Mr. Main Camera), and it's colors are OK. It's a bit on the cold side, so it can sometimes give you a sort of a sickly look with a greenish or bluish cast over the photo, but most of the time it gets skintones pretty accurately.
Video
Of course, you can use the One Zoom's camera to record video and the clips turn out pretty OK. You can use both the ultra-wide camera and the telephoto lens to zoom in and out of a shot and still keep the appropriate detail. The stabilization is not as awesome as on the Motorola One Action, but it does enough to negate your regular "shaky hand" effect. Something to keep in mind — if you choose to record in 4K, you will only be able to use the phone's main 48 MP camera. This means that you want to record a video where you zoom into the distance, recording in 1080p is a much better choice, as you will get that detailed and sharp hybrid zoom. You can see for yourself in the clips below:
In conclusion: great camera, great selfies, awesome zoom. I have no idea why that ultra wide-angle lens is there. Portrait mode doesn't use the telephoto lens, which is anger fuel. Have some more samples:
Hardware and performance
The Motorola One Zoom is a midranger and, as such, is powered by the mid-range Qualcomm Snapdragon 675. But you know what? It's fine — it runs just fine! Much better than the Motorola One Action, which tended to stutter and lag at points, for sure.
Motorola's light interface doesn't choke up the Snapdragon 675 one bit and we are able to open websites, play games, and browse through our apps with little issue. The processor did seem to struggle while we were recording video, though — the image on the viewfinder would lag, chop up, freeze, and so on. It's all fine and good in the end since the videos turned out smooth, but it's still kind of annoying.
The One Zoom also comes with a generous 128 GB of storage, which can be further expanded via a microSD card of up to 128 GB more. Certainly ample room for all the photos and videos you are going to take with this handset.
Now, you are probably wondering about that 4,000 mAh battery — how does it hold up? Well, just as one might expect, it takes a lot of time and effort to drain the Motorola One Zoom's juices. The phone goes on and on and on with medium-to-heavy usage and you can rest assured it will last you a day plus extra.
Software, multimedia, extra features
The phone's display holds up pretty well for any type of video consumption. As previously stated, it won't please the absolute connoisseurs out there, but it's still an above-average screen. The single speaker doesn't get very loud, but it does sound full, with a good amount of bass. Its positioning will definitely be a trip for your brain — typically, we are used to the speaker being on the right when we turn a phone in landscape. This one spins out to the left. You can either try and get used to that or just get in the habit of flipping your phone the other way around when going in landscape.
The software on board is Android 9 Pie, which has remained largely untouched. Motorola has never been a fan of heavy skins, so expect a mostly vanilla experience. There are some extras added, most of which can be found in the Moto app — you can activate a special Motorola flavor of navigational gestures, and there are the physical controls, where you can activate the flashlight with a chopping motion or the camera with a double twist of the phone.
As far as when this phone would be getting Android 10 — we can't be sure. Despite its name, the Motorola One Zoom is actually not a member of the Android One program, which could mean that it'll get its updates slower.
The handset does sport an in-display fingerprint scanner, which works OK most of the time. On some unlocks, it may take its sweet time, but it's mostly reliable. There's also a face unlock, which uses the selfie camera only, so it's not the most secure option.
Conclusion
The Motorola One Zoom is definitely a pleasant surprise. It looks cool, it's solidly built, its display is OK, and its camera can pull off some really good shots for its class. At a starting price of $450, it's a very, very solid midranger. Unfortunately, the
Pixel 3a
and
Pixel 3a XL
are stomping around in this price range as well and they are a considerable foe.
The Motorola wins out with its distinct design, a solid-feeling metal-and-glass build, in-display fingerprint sensor, and probably tiny features like the Moto Actions, if you happen to be a fan of those. The Pixel 3a comes with stereo speakers and a — no doubt — better camera, but its plastic shell or its quirky design might be a turnoff to some. This is where the Motorola One Zoom hopes to swoop in and turn some heads its way.
But then, you can just add $50 on top and go for a
OnePlus 6T
or even an
Asus ZenFone 6
, both of which come with top-grade flagship hardware instead of compromising midrange silicone. Sadly, the One Zoom just lacks that extra "oomph" to make it special and distinct from the competition in the price range.
Recommended Stories