Save up to $100 and score an additional e-gift card with the Motorola One Action at Best Buy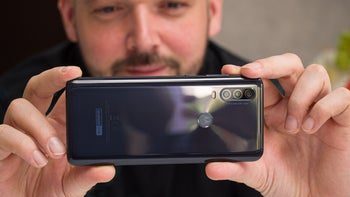 If you're looking for a budget-friendly action camera that just so happens to double as a respectable mid-range Android phone, the
Motorola One Action
literally has no direct competition whatsoever.
Recently released at a reasonable $350 price
, the 6.3-inch handset is still available
alongside a free 32GB Moto G6
from its manufacturer, which is arguably an unbeatable deal, even with Black Friday right around the corner.
But if you don't need a
relatively modest backup device
powered by a Snapdragon 450 processor, Best Buy is currently offering some actual discounts on the One Action itself. Obviously, these are nowhere near as drastic as the $250 retail value of an unlocked G6, but if you're interested in spending as little money as possible on Motorola's unconventional action phone, they're definitely worth a look.
Up for grabs in Pearl White and Denim Blue paint jobs, the 128GB Motorola One Action can be reduced from its aforementioned $350 MSRP all the way down to $249.99 with an upfront Sprint activation. Meanwhile, those willing to commit to one of the nation's top two wireless service providers right off the bat are looking at saving 50 bucks, which will leave them having to cough up $299.99.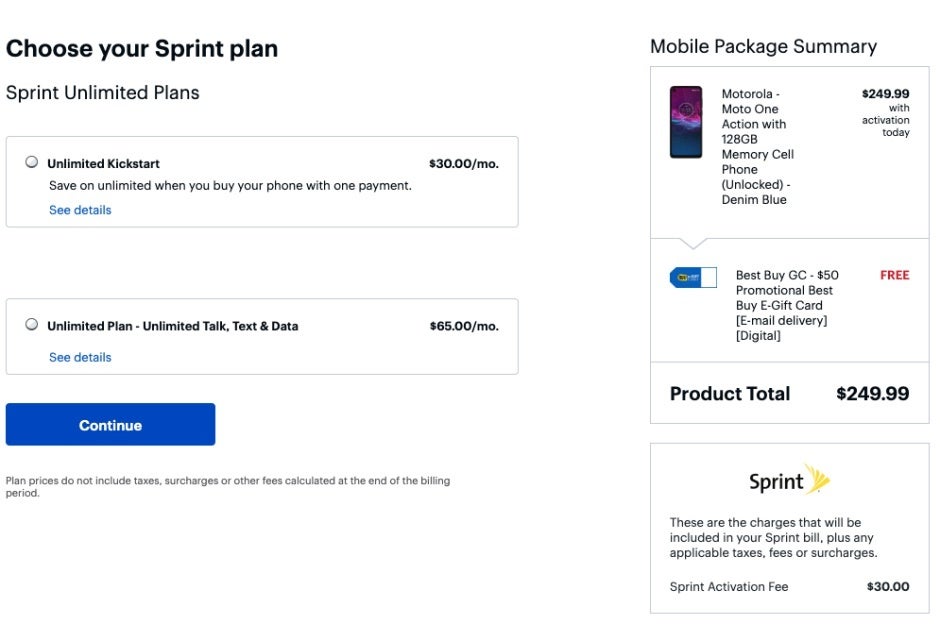 Across the board, Best Buy is sweetening the One Action deal further by throwing in a complimentary $50 e-gift card you can use towards a future digital purchase. Keep in mind that you'll technically be able to switch carriers at will after initially activating your service on Verizon, AT&T, or Sprint, while choosing the post-acquisition activation option means you'll need to pay 350 bucks for the unlocked handset and settle for just the e-coupon freebie.
Apart from a truly impressive and highly unusual 16MP ultra-wide action cam,
the mid-end device
on sale here also has a decent primary 12MP shooter going for it, as well as a 5MP depth sensor for bokeh effects, a nice 6.3-inch FHD+ hole punch display, excellent battery life, blazing fast fingerprint recognition, and yes, even a good old fashioned headphone jack. All in all, this bad boy is certainly no one-trick pony, and Best Buy's promotions make it seem like a very smart purchase for a wide range of everyday consumers rather than just hardcore action camera fans.