iPhone 6's 4.7-inch sapphire crystal display tortured on video
55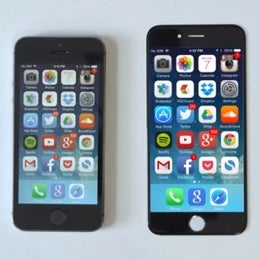 Earlier today, we showed you a video that seemingly
confirmed the screen size
of Apple's next-generation iPhone (most likely called
iPhone 6
): 4.7 inches. Now, two other videos showed up, this time allowing us to see that the alleged 4.7-inch iPhone 6 front panel is very durable, being made with sapphire crystal.
Previously, we heard that Apple would use sapphire crystal
only for the 5.5-inch iPhone 6
, but it looks like this isn't true, and the 4.7-inch model will get the same treatment.
As you'll see below, the first video comes from MKBHD, and reportedly shows an iPhone 6 front panel that's been taken from Apple's assembly line (so it's not a dummy unit). The panel was tortured with a knife and some keys, and no scratches were found after that. The panel has also been bent, and it looks like it's really flexible. The second video was posted by well-known Apple insider Sonny Dickson - who, in fact, seems to have provided the panel seen in MKBHD's video, too.
Apple will probably announce the new iPhone 6 in September. What do you think, can this ultra-durable, flexible sapphire crystal front panel be one of its key selling points?
sources: YouTube (
1
), (
2
)