iOS 6 now live, one last reminder before you update
72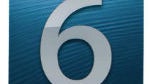 It looks like Apple is sticking pretty close to that
timetable we saw earlier today
, because the iOS 6 rollout has begun and the update is live around the world. This means iOS users will be getting notifications for the update, but we want to put out one last warning before you update. We've had extensive coverage of iOS 6 and the new features, but there are two big changes that you may want to keep in mind as you start to see the notifications for the update.
1) No more Google Maps. Apple's new Maps app will give you turn-by-turn navigation, but the general feeling is that it is
lagging behind
Google's offering overall because it's place database is far smaller, and it doesn't include Street View, or public transit directions and info. There is a way that public transit info can be hooked in by a 3rd party service, but that doesn't yet exist. Google has promised a version of Google Maps will be coming to the App Store, but hasn't yet released it, so if you think Google Maps will be better for you, it may be best to delay the update until Google releases its app.
2) No more baked-in YouTube. This isn't an issue for iPhone users, because Google has released an iPhone version of YouTube into the App Store, but iPad users won't have a YouTube app. This isn't such a big deal, since the YouTube website was better than the baked-in app anyway, but some people prefer apps to websites.
If you don't mind those two changes, then you can grab the iOS 6 update through iTunes, or OTA (on WiFi of course, since the update clocks in at around 500MB) on your device now.