iOS 15 review: The evolutionary update you didn't know you needed
66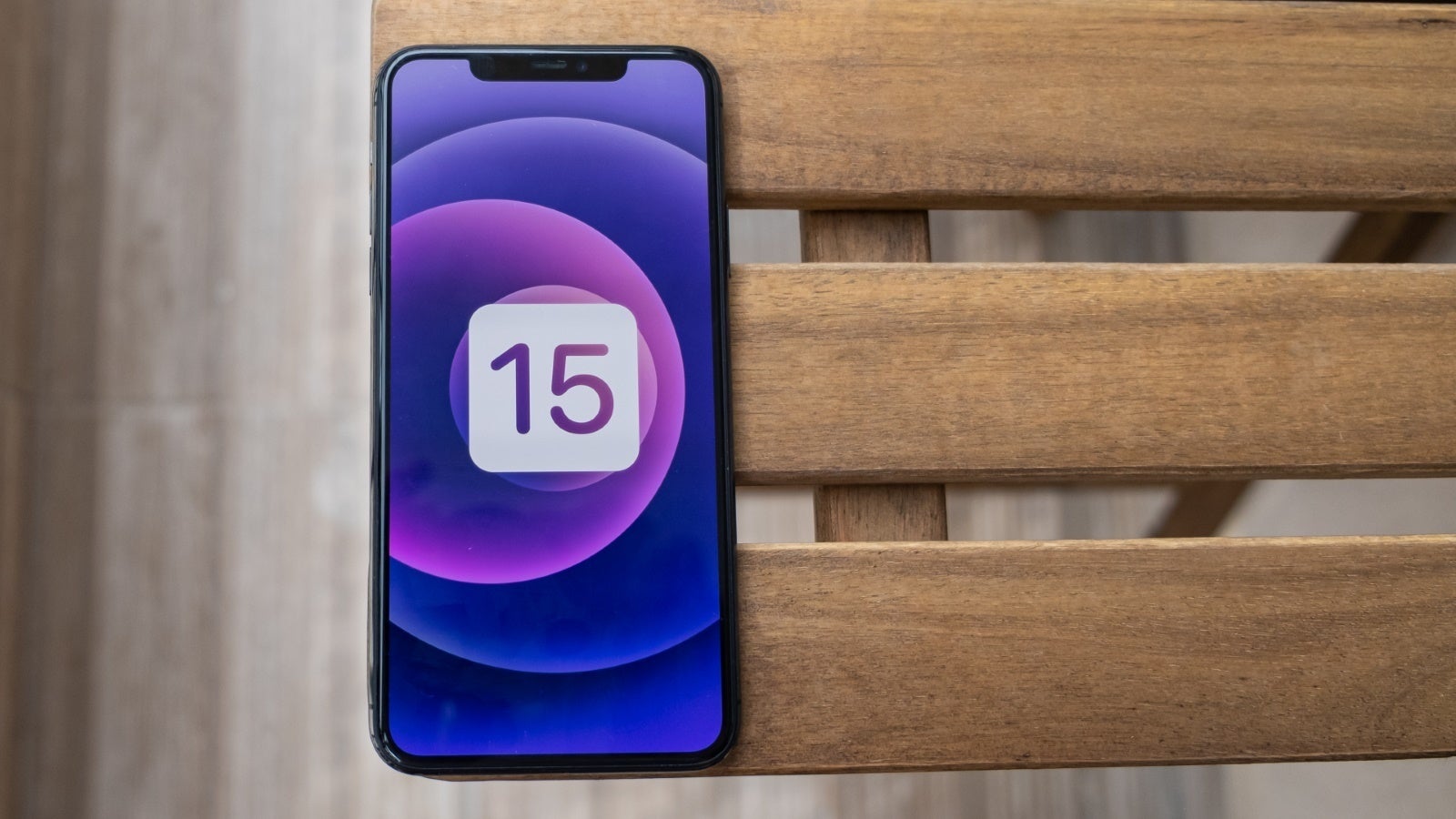 The
iPhone 13-series is official
, which means only one thing - the next major version of Apple's iOS is just around the corner! Announced earlier this year on stage at the opening keynote of WWDC 2021, iOS 15 follows up 2020's paradigm-shifting iOS 14 update which introduced widgets and an app gallery to the iPhone, the newest iOS update definitely feels like a more laidback update that focuses on the essentials and aims to improve the core iOS experience without adding any extraneous fluff.
Let's address the elephant in the room first - iOS 15 isn't a terribly exciting software update. As it knows that, Apple announced that it wouldn't force iOS users to get it, which marks the first time an iOS update hasn't been compulsory to all iOS users. Yet, I don't see why you wouldn't want to update to iOS 15 when it's out. It's a quality-of-life update that feels right at home on the iPhone, and the tons of tiny touch-ups in the interface and the core apps themselves makes it worthwhile for sure. Surely, it goes hand-in-hand with the
iPhone 13
family, but doesn't come with a feature that's to die for.
iOS 15: Release date
The iOS 15 release date was announced at the California Streaming event on September 14, 2021, and iOS 15 its original release date to all eligible iPhones on September 20, 2021. For the first time, however, upgrading to iOS 15 isn't compulsory and users might opt to remain on iOS 14 without Apple pestering them all the time.
iOS 15 supported devices list:
Despite the rumors
, iOS 15 is eligible for the iPhone 6s family. Here are all iPhones that are eligible for iOS 15:
iPhone 13
iPhone 13 Pro
iPhone 13 Pro Max
iPhone 13 mini
iPhone 12
iPhone 12 mini
iPhone 12 Pro
iPhone 12 Pro Max
iPhone 11
iPhone 11 Pro
iPhone 11 Pro Max
iPhone XS
iPhone XS Max
iPhone XR
iPhone X
iPhone 8
iPhone 8 Plus
iPhone 7
iPhone 7 Plus
Phone 6s
Phone 6s Plus
iPhone SE (1st generation)
iPhone SE (2nd generation)
iPod touch (7th generation)
iOS 15: The most important new features
As mentioned, the iOS 15 software update improves many of the core iOS functions. Some
features aren't live just yet
. As we are still in a global pandemic, video calling has greatly increased its importance, which makes the multitude of improvements to FaceTime not such a big of a surprise.
iOS 15 new features: FaceTime improvements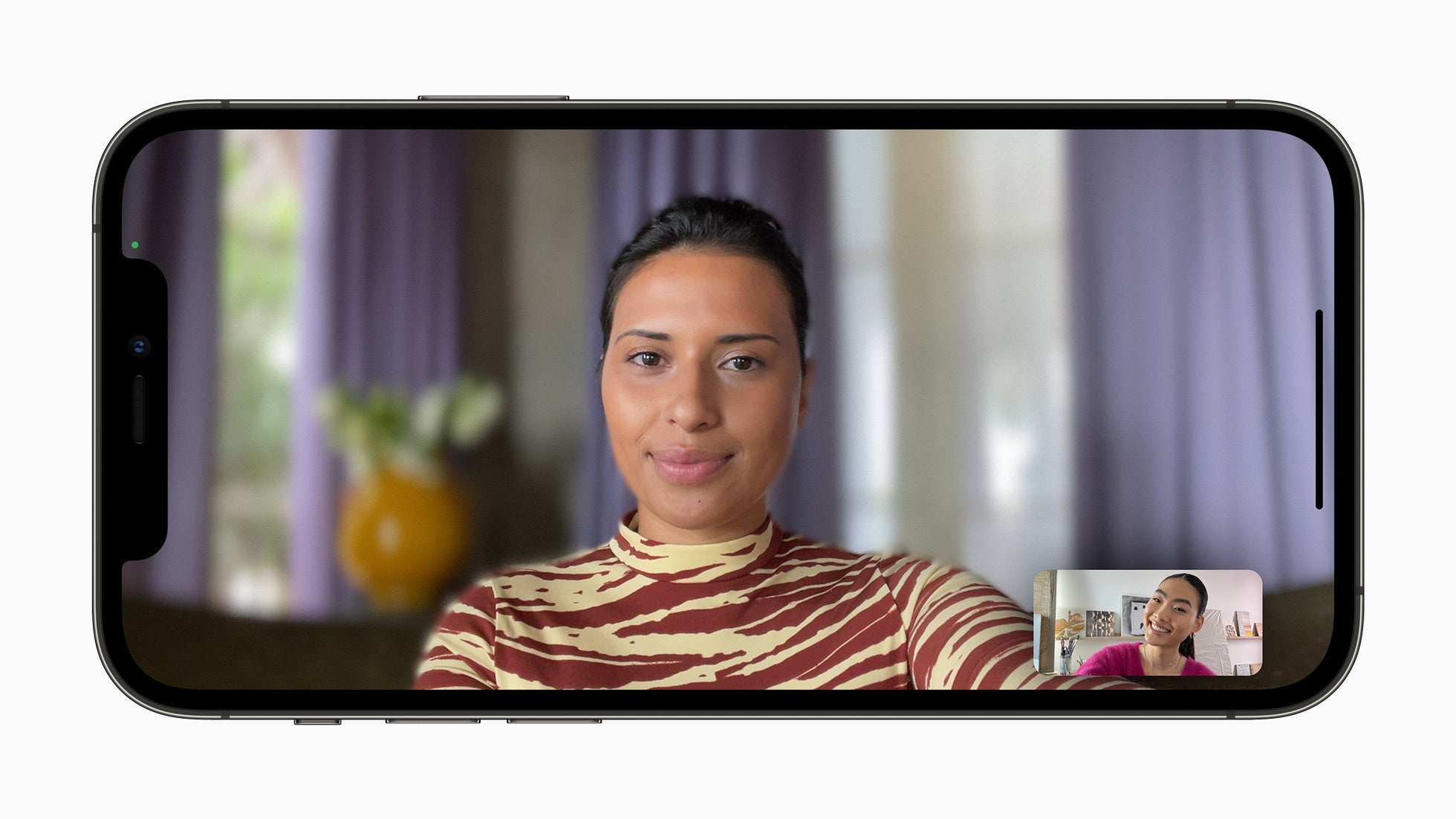 For one, the FaceTime call is set to become way more natural, comfortable, and life-like.The app gains spatial audio support, allowing conversations to flow as they do when talking face to face. Spatial audio isn't the only new audio feature -- another addition is voice isolation, which prioritizes your voice over the surrounding white noise allowing the other party to hear you pretty well. There's a new grid view that spices the interface up as well as portrait mode that intelligently blurs the background behind you. Voice isolation and portrait mode are definitely a great way to improve a FaceTime call.

Another novelty lets you get in on shared experiences. Dubbed SharePlay, it lets you listen to songs together with Apple Music, watch a TV shows and movies in sync, or share your screen to view apps together. SharePlay works across iPhone, iPad, and Mac, and with shared playback controls, anyone in a SharePlay session can play, pause, or jump ahead in concert with your other Apple devices like the iPad or Apple TV app. Some popular media third party apps, like Disney+, ESPN+, HBO Max, Hulu, MasterClass, Paramount+, Pluto TV, TikTok, and Twitch are among the first third party apps to announce SharePlay support.
And finally - Android and Windows users will finally be able to get in on all that FaceTiming action after years of waiting for the app to go cross-platform. Well, it didn't, but Android and Windows PC users will be able to get in on a web-based version of the video call, which is a good enough concession on Apple's part. We've covered FaceTime's new-fangled features
in our dedicated article here
.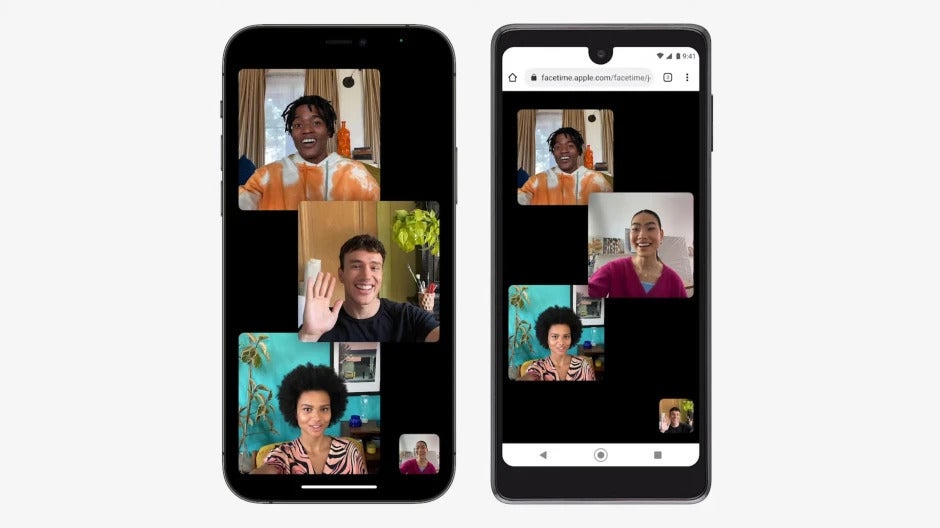 iOS 15 new features: Notification Summary and Focus improve your digital health

Notifications are finally getting reworked. Well, sort of. Aside from scoring larger and more impactful icons that make it easier to see what app is pinging you, Apple is also introducing something called Notification Summary. Basically, it lets you bundle up non-essential notifications from apps you don't care about and have them delivered at a specific time of the day
in a beautiful widget
so as to not distract you in the meantime. That's a great new feature that makes it easy to only get notifications from important apps and eliminate the fluff. This feature works nicely and is honestly a god-send, especially if you have many apps spamming you with notifications all the time.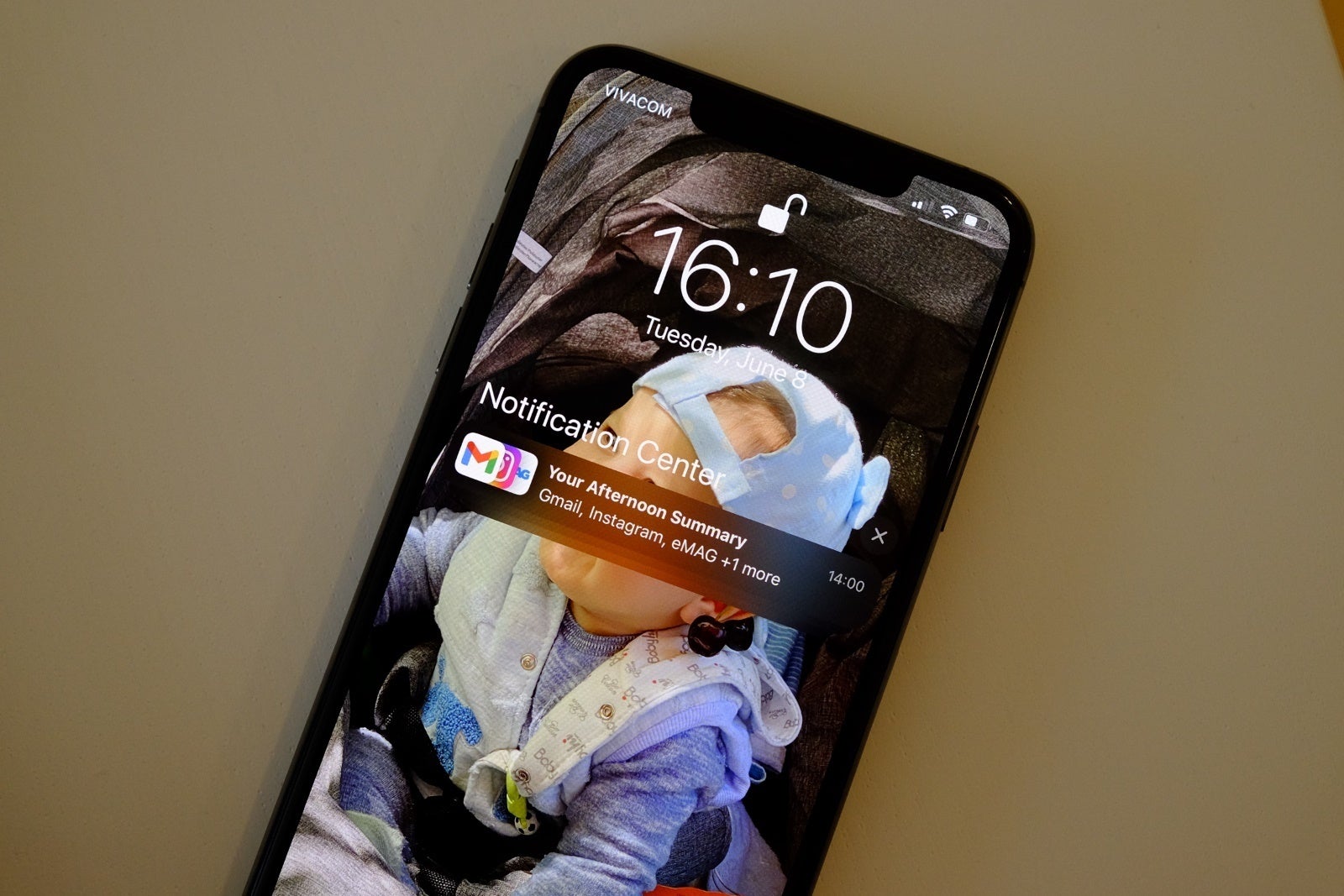 Another novelty is the reworked Do Not Disturb feature. It's
now called Focus and has a few more default states
, but you are free to customize them or create a new one altogether. Thanks to Focus, you can select what apps are allowed to send you notifications or which contacts can bother you with their messages and calls.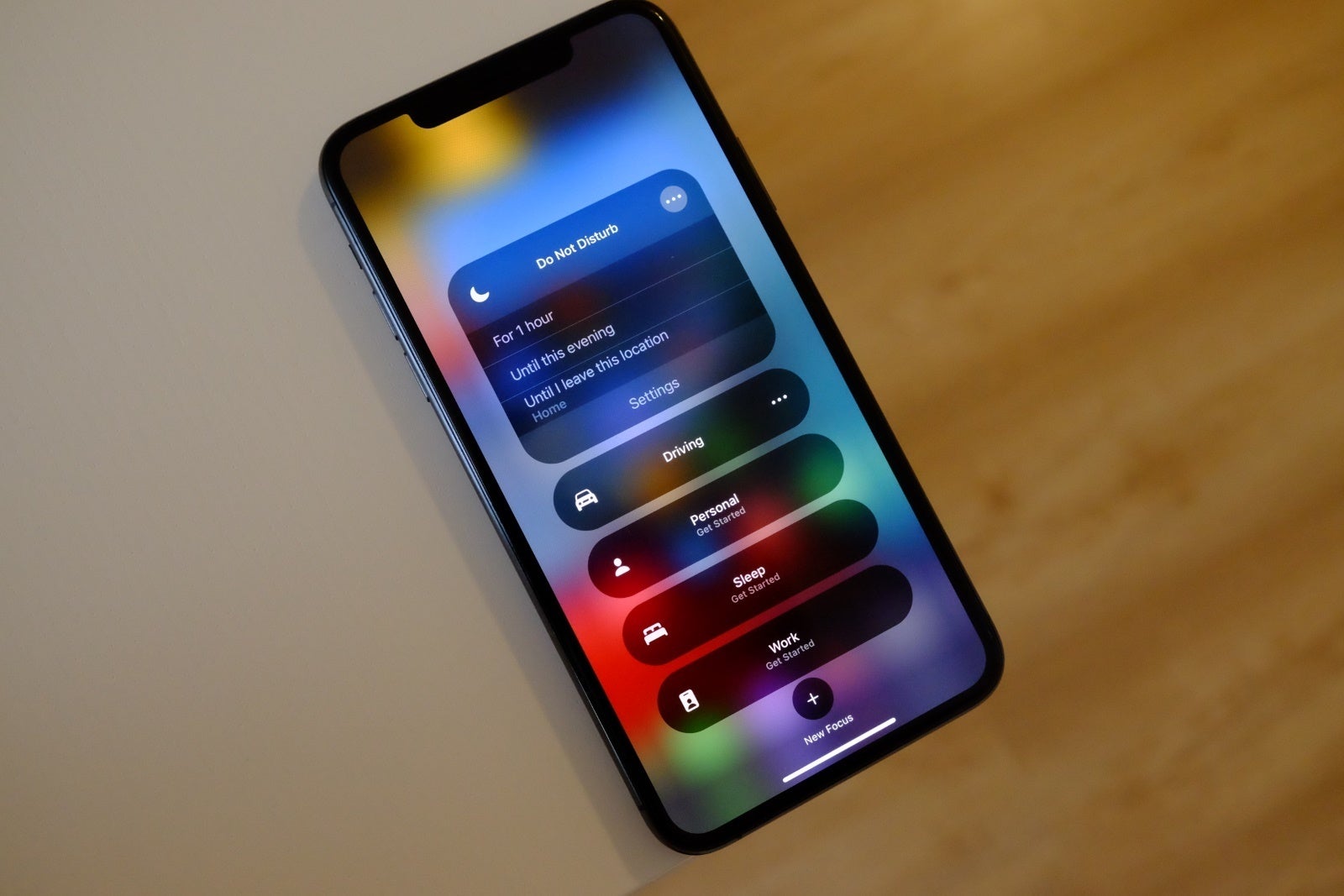 What's more, Focus will tell apps that you have your notifications silenced as a heads-up and enable them to override your DND request if they have something really important to tell you. You can automate these Focus states to turn on or off at select times of the day, just like Do Not Disturb did.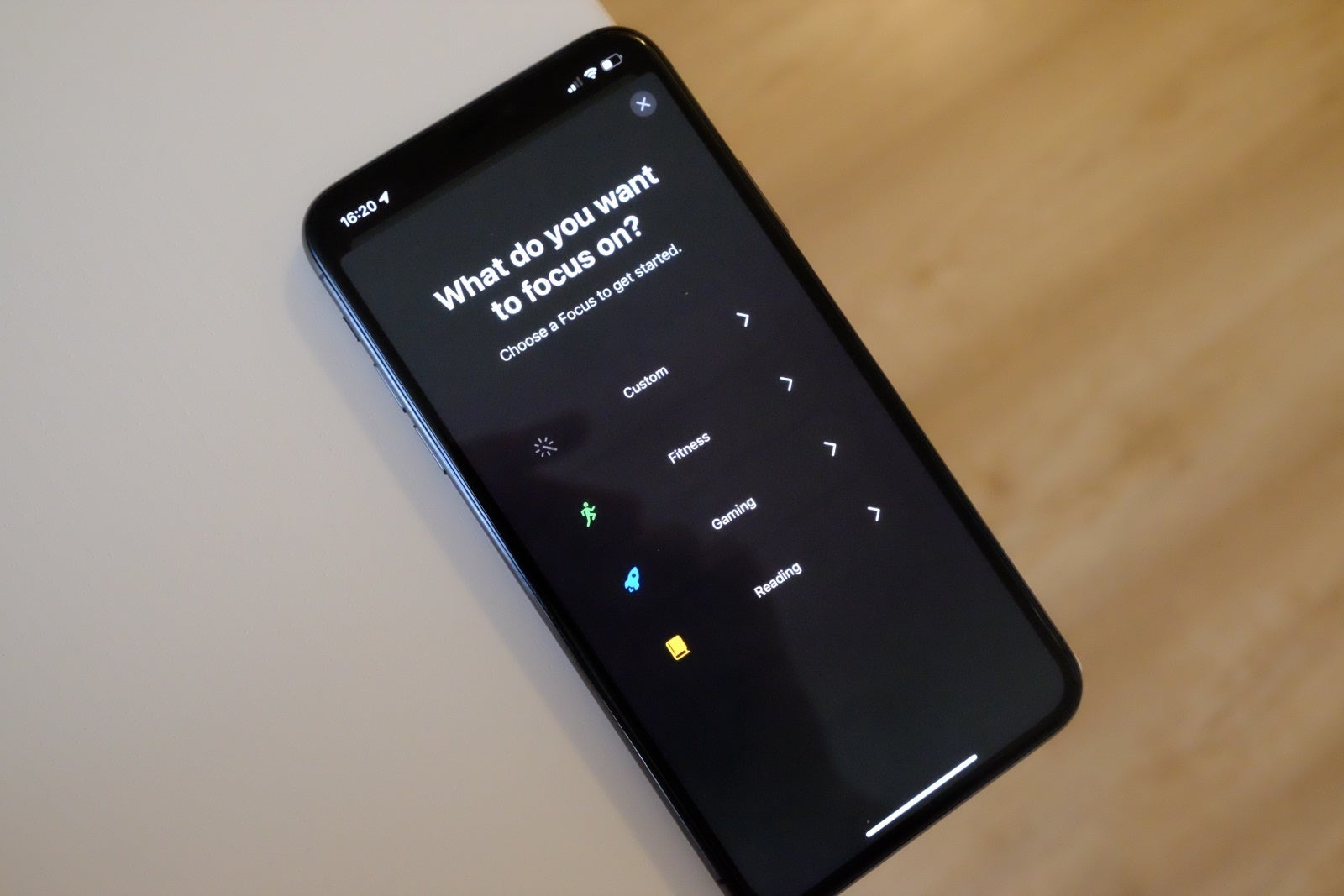 iOS 15 new features: Photos takes a page out of Google Lens' book

Apple's Photos app is taking cues from Google's Lens, scoring OCR (Optical Character Recognition) and allowing you to isolate text from photos, screenshots, and other images in your gallery. That's all to the new
Live Text feature
, which looks like quite an intuitive and useful addition to iOS, making you wonder why such a feature wasn't introduced earlier. Apple says all text isolation will be done on-device, so no sensitive information will be sent to Apple's servers. Good for privacy.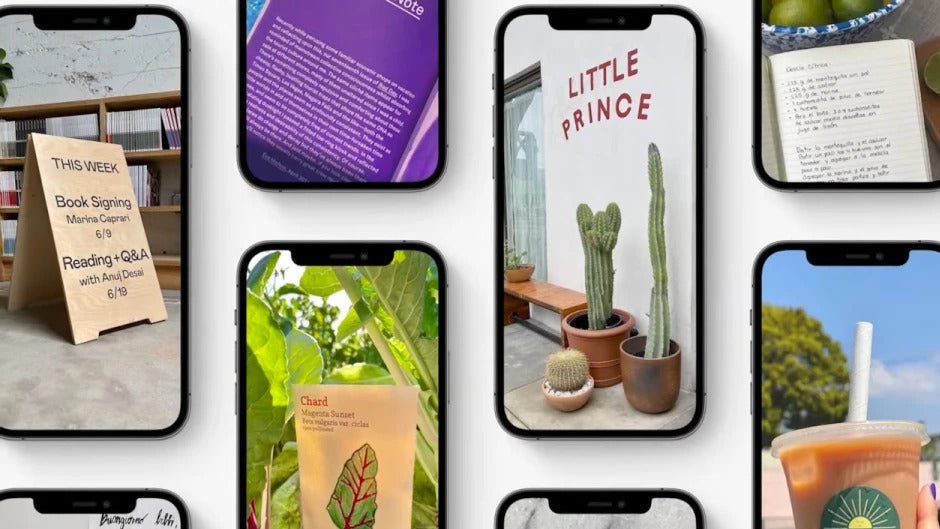 iOS 15 new features: iCloud+
Apple's iCloud subscription service has also scored a ton of useful privacy features, like iCloud Private Relay, Hide My Email, mail privacy protection, and expanded HomeKit Secure Video. The best thing about iCloud+ is that it doesn't incur a price tag increase and only introduces new provacy features for premium iCloud users.

iOS 15 new features: Health is getting quite useful
The essential Health app is also getting some love in iOS 15. It scores a couple of new features, namely: Walking Steadiness - new Mobility algorithms assess balance, stability, and coordination via the iPhone/Watch sensors; Trends - long-term changes in various health and fitness metrics that the Apple Health app integrates; and finally, Better Labs - bloodwork lab data tracking and analysis.

All of these new and old data points can now be securely shared with either your doctor, or your loved ones, so you can have both a specialist, and a person that is closer to you, be up to date with your health and fitness points at the same time, for an increased scope of coverage in case something unforeseen happens.
More iOS 15 features:
iOS 15 new features: Wallet killed the physical wallet


The Wallet app is, for the lack of a better idiom, doing away with your physical wallet--and your keys. After digitizing your credit and debit cards, the app is scoring UWB physical card support, allowing you to lock/unlock select cars and properties with your iPhone or Apple Watch. Digital keys for select new BMW vehicles and automatic keys for rooms of the Hyatt hotel will be available to iOS 15 Wallet users this fall. But that's not all: select US states will let you leave your ID card at home and use the wallet app instead. Simply scan your ID or driver's license and rest assured you can use it everywhere you go without risk losing it. TSA is seemingly also exploring the possibility to let you go through airport security with Wallet only, without the necessity for carrying physical ID cards. Thanks, iOS 15!







iOS 15 new features: Maps getting better and better
Just like Google Maps, Apple Maps has scored an augmented reality feature that helps you navigate your immediate surroundings. Select notable landmarks and buildings will now look spic-and-span in 3D, which is particularly impressive when it comes to Apple Maps' neat Flyover feature. There's also a proper round Earth there if you zoom out enough.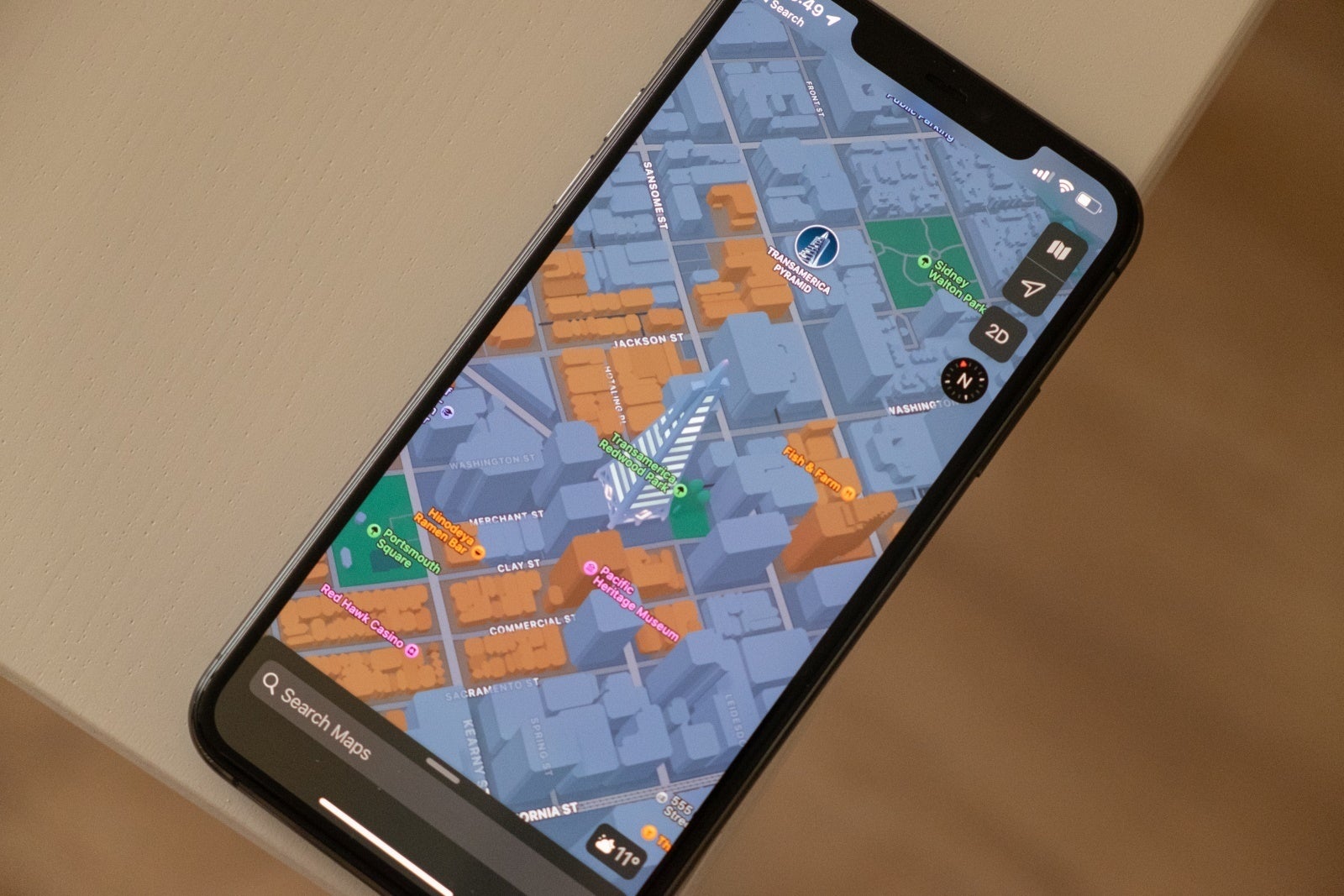 iOS 15 new features: Safari gets redesigned
Update
: iOS 15 Beta 4 revised some of the changes made to Safari because they were not received very well by many beta testers.

To call Safari an essential app would be an understatement - there are many other browsers available on the App Store, but Safari delivers the best experience on an iPhone. In iOS 15, the browser has scored a rather big visual update that unlocks the address/menu bar and maximizes screen space. You can switch between the various tabs by simply swiping it left or right. It's a stark new look that definitely requires some getting used to, and I'll admit I am not such a fan. It's much cleaner than before, but everything requires an extra tap here or there. Tab Groups are also coming to mobile Safari, letting you organize important tabs your way; with everything syncing up with the Safari browser on your Mac or iPad, keeping things in order. While it's a major update, I'm not entirely certain long-time fans of the iOS operating system will be thrilled about it.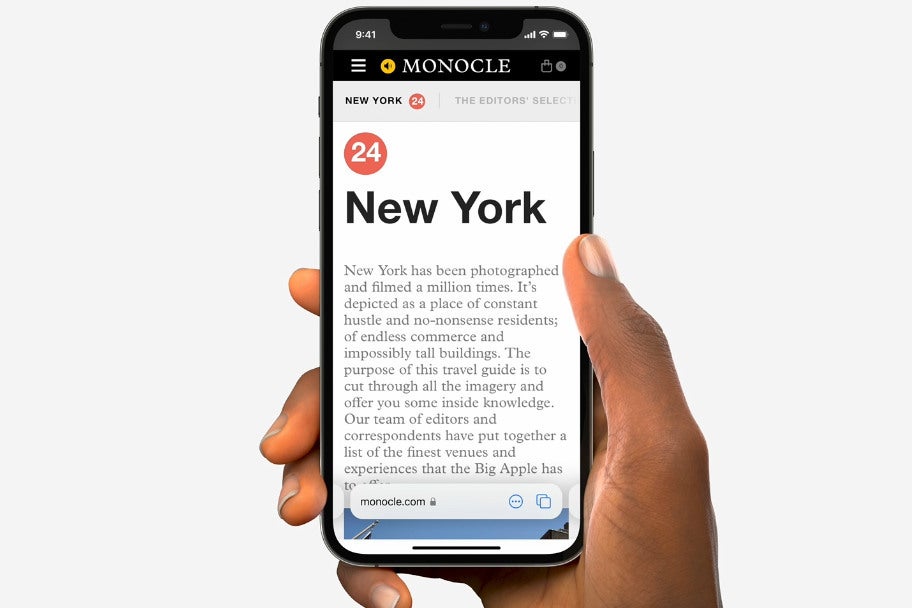 iOS 15 features: Translate is now system-wide
The Translate app is getting better with each and every consecutive iOS update, and iOS 15 is no different in this regard. System-wide translation has finally been added to iOS, iPadOS, and macOS, allowing you to translate any text by simply tapping to select it and choosing the Translate option. This feature works not only with typed text, but with images containing text as well. As a reminder, the iOS 15 scored OCR text extraction for images. It's certainly one of my favorite features so far as it's just so useful.
iOS 15 new features: Notes and Reminders getting better and better
The changes with Notes and Reminders are kind of big as well. The note-taking iOS app scores tags that allow for easy search, as well as user mention and activity log that enables to keep tabs on who's editing what. This is an important change as it makes collaboration much easier than before. Reminders have also scored tag support, as well as something called Smart Lists which automatically gathers reminders by due dates and tags.

iOS 15 features: Weather redesigned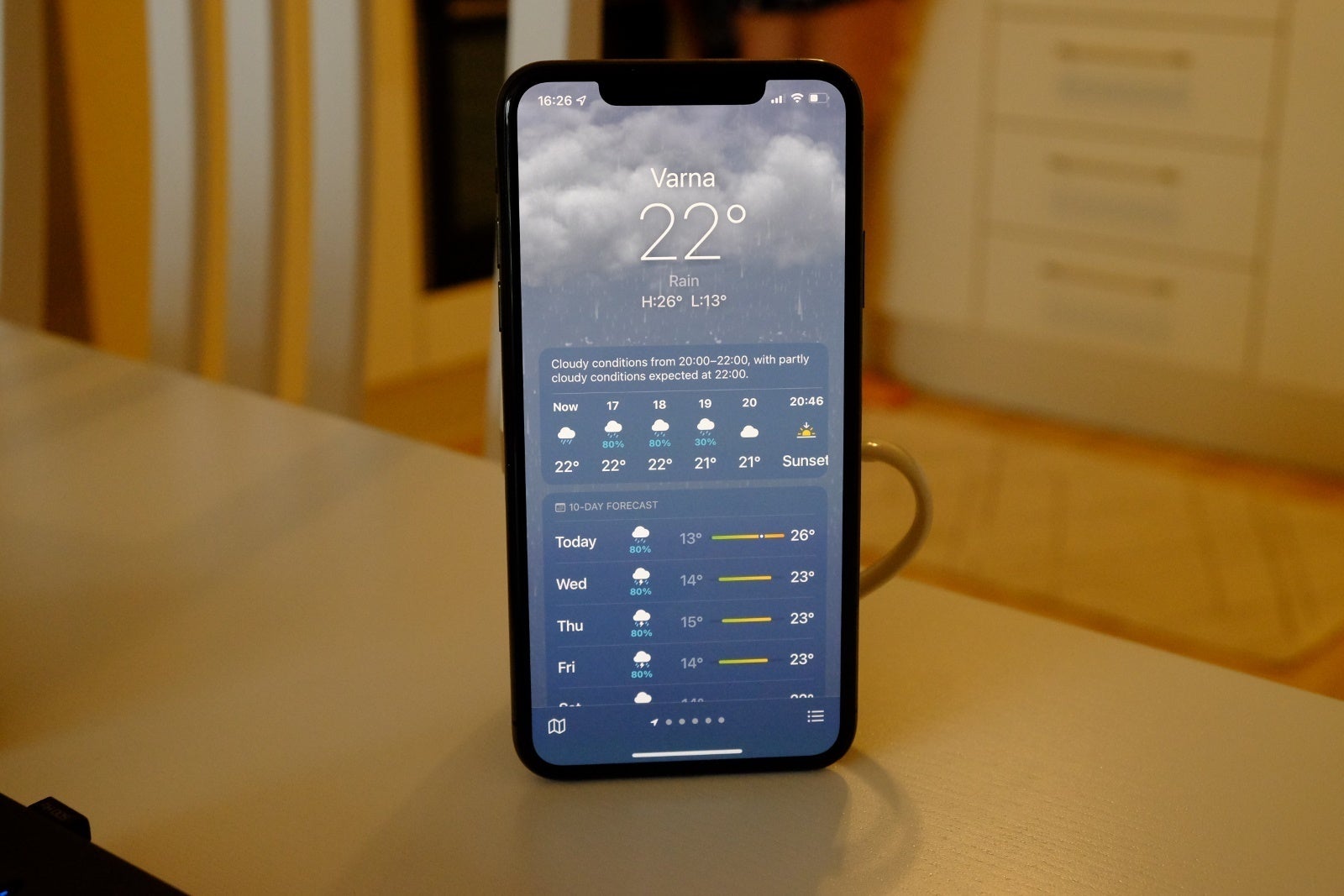 The
ubiquitous Weather app
is getting a pretty functional redesign that not only improves the visuals but also scores new functionalities in the form of new graphical displays for relevant weather data. We get full-screen radar maps that display temperatures and precipitation on an interactive map, making it easier to see live weather updates and forecasts for a specific area.
More about
the redesigned Weather app is available right here
.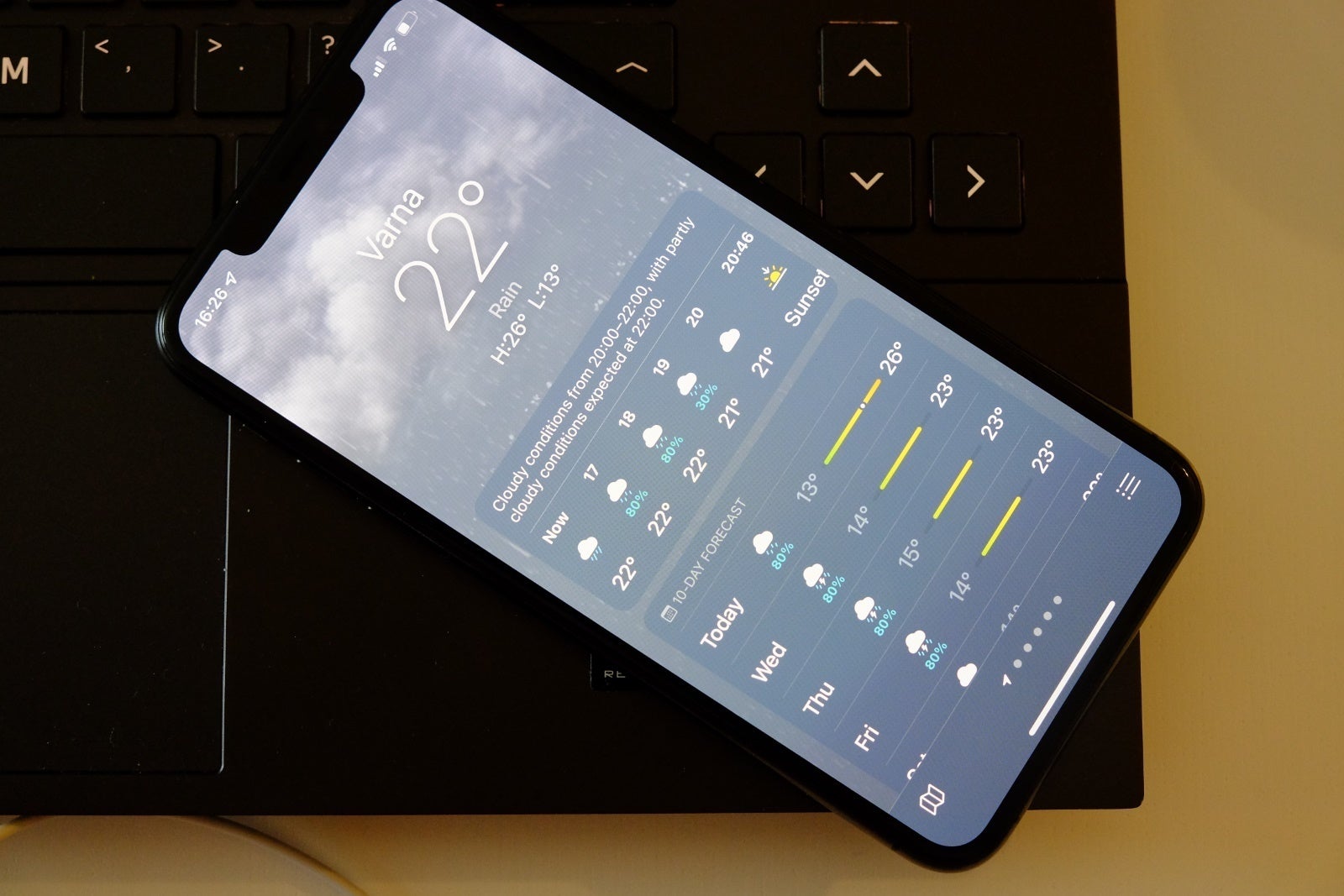 The big surprise here is that the aged iPhone 6s family is still supported by iOS 15. As a refresher, the same devices that supported iOS 14 also support iOS 15.What's equally surprising is that Apple won't force users to update to iOS 15 right away as it previously did, but will let them stay on iOS 14 if they wish, which was an unforeseen change of heart that's somewhat logical given the mostly minor importance of iOS 15 as an update.

iOS 15 Review: Conclusion
As we've mentioned numerous times in this piece, iOS 15 isn't as groundbreaking as iOS 14 was, and doesn't introduce a flurry of new features. And the very fact that Apple makes this update non-compulsory might put off some dedicated iPhone fans from updating to iOS 15, but I personally feel that nobody should abstain from updating their iPhone to iOS 15 and benefitting from all the new and improved features. Certainly, the improivements aren't that major, but they are improvements nonetheless.

Recommended Stories