The Huawei Mate 20 Pro is what the Galaxy Note 9 should have been
65
This article may contain personal views and opinion from the author.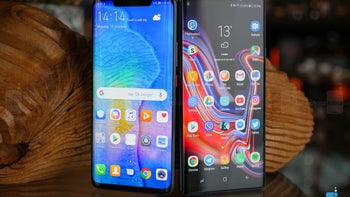 With the
OnePlus 6T launch
earlier this week, the most jam-packed month we can remember in terms of high-end, high-profile smartphone announcements has effectively been brought to an end. Although not every single product unveiled over the past few weeks is actually up for grabs around the world, it's time for people looking to purchase a new flagship handset this holiday season to make their decision.
This writer already argued the
Note 9 should have been canceled
due to Samsung's general lack of original ideas right now and what's shaping up to be an epic
Galaxy S10 lineup
. Although the Galaxy Note 9 earned great praise in our in-depth review, my main points about its unoriginality and fear to innovate stand.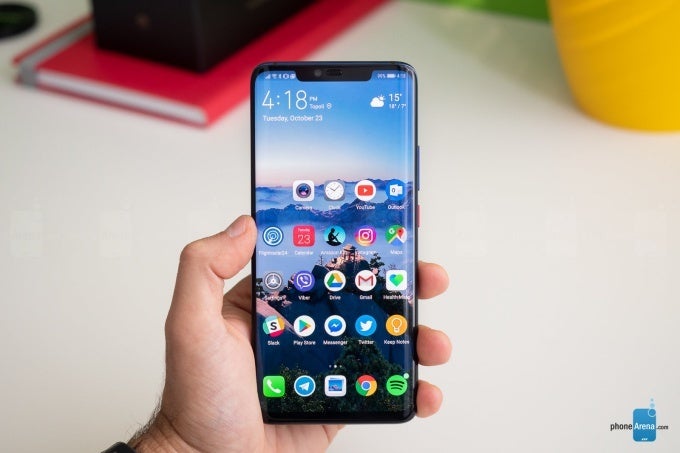 Not only that, but the
Huawei Mate 20 Pro
drives those observations home in a number of big ways. Essentially, Huawei is the new Samsung, and the Mate 20 Pro is what the Galaxy Note 9 would have been if the company wasn't so focused playing it safe all the time.
A risk taker
Remember the original Galaxy Note? How about the Note Edge? Even the Galaxy Note 7 took a gamble, which spectacularly backfired, nonetheless adding to Samsung's reputation as a courageous trailblazer not afraid to go the extra mile in trying to stay one step ahead of the competition.
That's no longer what the Note 9 suggests, whereas the Huawei Mate 20 Pro pretty much changes everything about its already
well-reviewed predecessor
. Where the Galaxy Note 9 iterates and incrementally upgrades, the Mate 20 Pro alters significantly.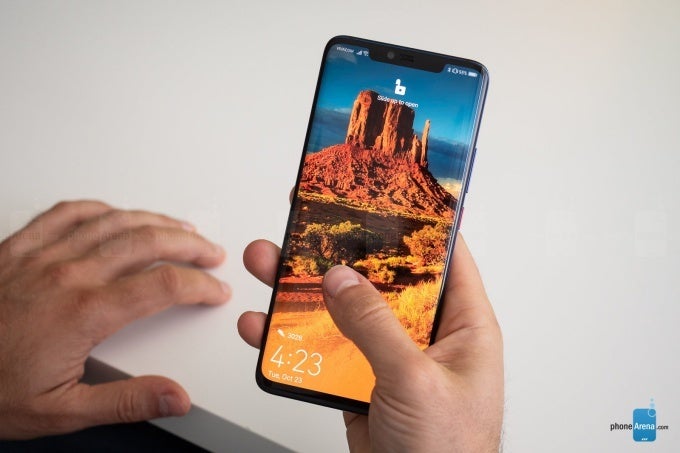 While Samsung continues to perfect an (ultrasonic)
in-display fingerprint scanning technology
that's been several years in the making, Huawei takes the best option currently available (the optical method) and just rolls with it.
The same goes for the 3D facial recognition system, which might not be flawless yet but it's definitely cool, blazing fast, and decently reliable...
in most situations
.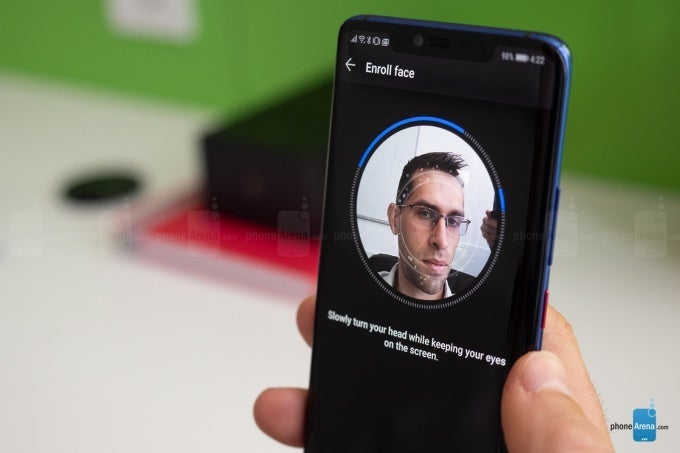 Even if Samsung does manage to release the Galaxy S10 with slightly better screen-embedded fingerprint and 3D face sensors, most people will remember what company did them first, not best.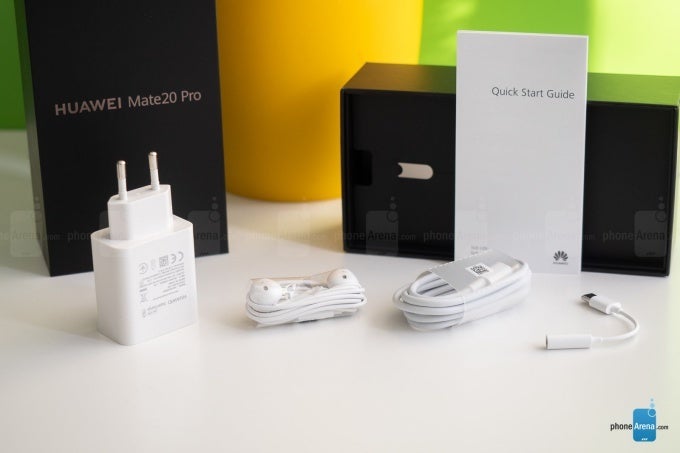 While we're comparing Huawei and Apple's latest flagships, you'll probably want to know that insane 40-watt SuperCharge wall charger sold as standard alongside the Mate 20 Pro gets the handset from
0 to 100 percent capacity in a little over an hour
. In contrast, the
iPhone XS Max
takes an embarrassingly lengthy three and a half hours to charge fully using its standard 5 W power brick.

The Galaxy Note 9 is nowhere near as embarrassing, but at 109 minutes, it still needs considerably more time to recharge than a Mate 20 Pro that also remarkably packs a slightly bigger battery. The Note 9 is capped at 10 W wireless charging speeds too, settling for two average features Huawei is not afraid to take to the next level.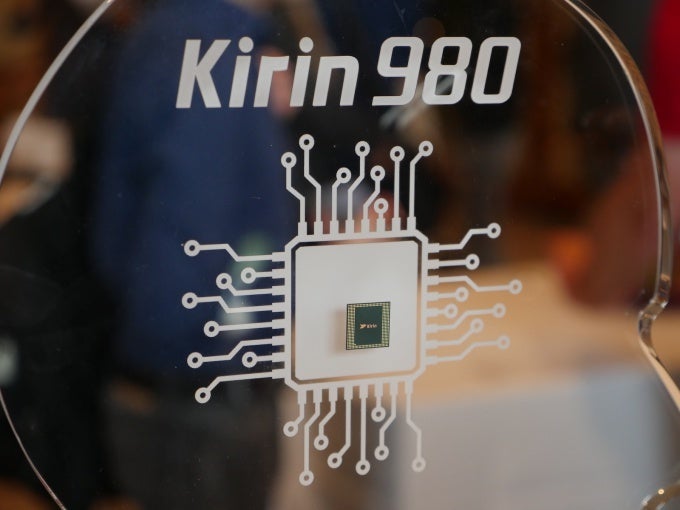 The Mate 20 family also leads the way with a 7 nm-based chipset (at least among Android high-enders), as well as unique NM (nano memory) card support. While the
Kirin 980
SoC still has nothing on Apple's A12 Bionic in terms of raw performance, its edge over the 10 nm-built Snapdragon 845 and Exynos 9810 is crystal clear and wholly unsurprising.
As for nano memory cards, it's too soon to know if they will catch on, convincing other device manufacturers to leave the microSD standard behind, but either way, you have to give props to Huawei for trying to change the status quo in a way that would benefit both the user and the company.
A showstopper
If you think about it, the Galaxy Note 9 carries a great deal of risk too. But not the good kind. Instead, Samsung risked something like the Mate 20 Pro would show up before the Galaxy S10. A
jack
master of all trades, from processing power to battery life, charging speeds,
camera performance
, screen sharpness, and software smoothness.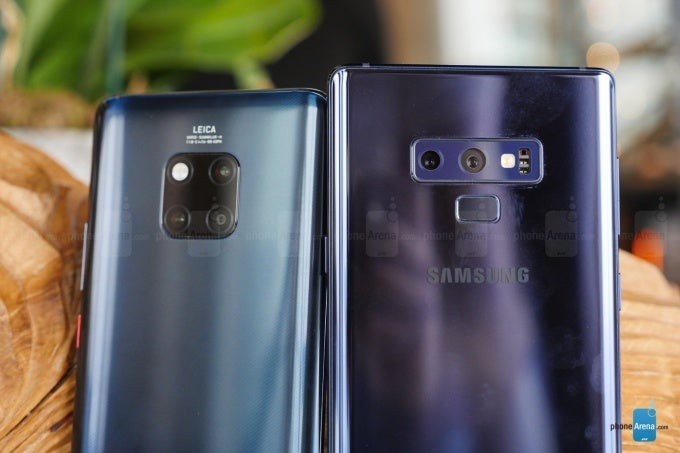 And hey, if you don't like the extra-wide notch, you can always get the "regular"
Huawei Mate 20
. Also, if you want something as big as a tablet, with an (optional) stylus in tow boasting a top-shelf 4096 level pressure sensitivity, the
Mate 20 X
looks great on paper too.
What can the
Galaxy S10
do now to outshine arguably the most eye-catching Android flagship family in the world? Not much,
it seems
, unless Samsung somehow finds a way to drastically redesign the Galaxy S9 without embracing the notch, as well as deliver an
even greater triple camera setup
than this
40 + 20 + 8 MP Leica powerhouse
.
Will it matter much?
In an ideal world, I'd wrap this all up by recommending Android power users they buy the Huawei Mate 20 Pro from a carrier or a trusted authorized retailer. Unfortunately, if you live in the US, that's not an option.
It will also never be
, due mostly to an increasingly tense diplomatic and business relationship between the current American and Chinese governments.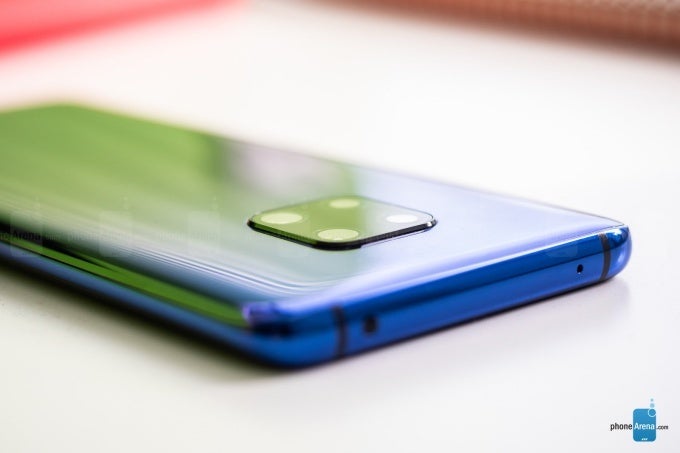 Now, the US smartphone market is not as large and booming as it used to be, but it still guarantees essentially unrivaled exposure. Just
ask OnePlus
.
This might save Samsung from facing the consequences of its unambitious and unimaginative flagship release strategy in the short term, but if
Huawei continues growing
on a global scale, the US may not be able to resist its expansion much longer. After all, money talks louder than anything in this business. So, yeah, even if the Mate 20 Pro is almost completely inaccessible to a key audience, its breakthroughs and bold risks will be remembered when the Mate 30 or Mate 40 Pro eventually hits a major US network.
Recommended Stories