All the new and industry-first features of the Mate 20 and 20 Pro
20
When you dive deeper into their specifications, it becomes clear that Huawei went all-out with the new
Mate 20
and
20 Pro
. Besides the pretty gradient glass bodies with extra traction finish, they sport plenty of "first" for their categories features under the hood. We kid you not, those puppies are putting some of the industry stalwarts to shame, taking all the right decisions in various departments. Here's the scoop:
First phones supporting Cat. 21 LTE downloads (up to 1.4Gbps) and up to 1.7Gbps Wi-Fi speeds
The
Mate 10 Pro
was the world's first phone to support LTE Cat. 19 downloads of up to 1.2Gbps download speeds last year, and firms like Samsung just this year got around to introducing such cellular modems in their wares. Huawei just one-upped them all again with Cat. 21 wireless modem as part of its newest chipset, and, lo and behold, it is a Cat. 21 one, meaning that if your carrier can pipe down 1.4Gbps speeds, the new Mate 20 and 20 Pro will be able to take them in full bore.
Even if not, though, the carrier aggregation techniques used to reach 1.4Gbps top speeds would still mean faster download speeds than anything else out there on the same networks. In addition, the 802.11 a/b/g/n/ac (wave2), 2.4 GHz and 5 GHz support means up to 1.7Gbps Wi-Fi speeds for you, if your home router can provide those.
First 7nm chipset on an Android phone (Mate 20 and 20 Pro)
This has already been reviewed extensively, but it's nonetheless interesting that Huawei is the first Android maker to announce phones with the newest, 7nm production node. The Kirin 980 chipset is faster than anything out there on Android and only gives way to Apple's own homebrew 7nm
A12 Bionic
silicon.
First 4000+ mAh battery on a modern flagship (Pro)
The 4200mAh battery pack in the Mate 20 Pro used to be capacity reserved for specialized marathon runners in the midrange category or some third-tier Chinese makers that slap big capacities as bragging rights into otherwise unimpressive gear. Well, after the Note 9 shipped with a 4000mAh battery, Huawei couldn't let the flagship battery challenge go unanswered now, could it? Unfortunately, this time around the Mate 20 Pro is with QHD+ display resolution, so battery life will take a toll compared to, say, the FHD+ panels it used for its flagships so far. If you want such a combo, you can still go for the Mate 20, though, whose 4000mAh pack and 7nm chipset on an FHD+ resolution screen may bring oodles of battery life still.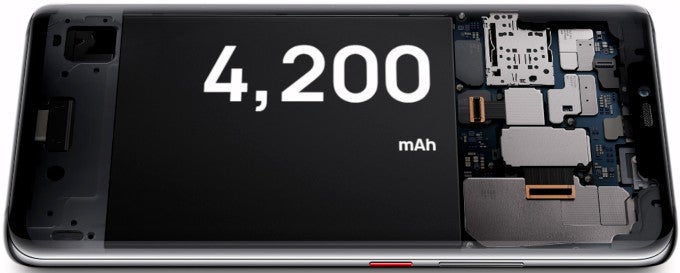 Both 3D face-scanning AND in-display ultrasonic fingerprint biometry (Pro)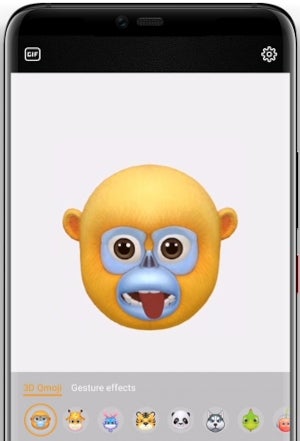 The face-recognition module on the Mate 20 Pro isn't your regular one found on most Android phones that only use the front camera and/or an infrared beamer to unlock the handset with your features.
It is a full-bore 3D-sensing kit similar to the TrueDepth camera of Apple, and its Face ID-style unlocking should work in a similar manner. Does that mean animated emoji on the Mate 20 Pro? You bet, but they are called 3D Live Emojis for one reason or another.
On the other hand, Huawei slapped an in-display fingerprint scanner of Qualcomm's second-generation ultrasonic variety for the first time in a phone. It says unlocking has gotten 30% faster compared to the first-gen in-display readers and is more accurate. We will do some extensive testing further on, as this is the technology likely to be
utilized in the Galaxy S10's
in-display finger scanning as well.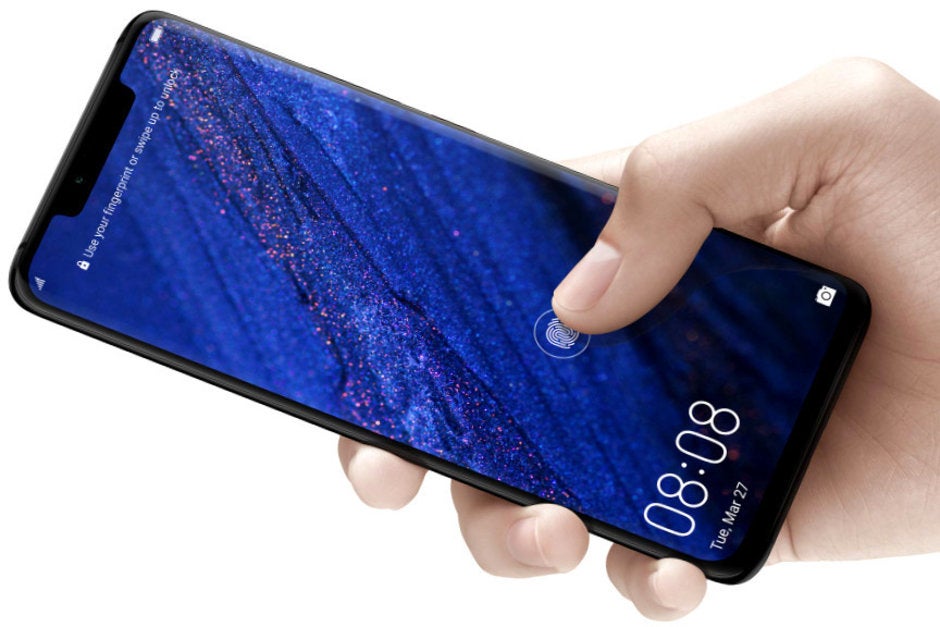 One of the highest screen-to-body ratios on a flagship phone (Mate 20)
The "waterdrop" notch trend is in its nascence, but it easily produces phones with the best screen-to-body ratio out there, and the Mate 20 is no exception. Huawei calls the top bezel protrusion that houses the front-facing 24MP camera a "dewdrop," but whatever the term, the phone brings true 88% screen-to-body ratio, with no discernible chin at the bottom, and no sliding parts to boot.
A new 20 MP Ultra Wide Angle Lens
Huawei introduced the world's first triple-camera phone with a 40MP sensor last year on the P20 Pro, and, instead of raising the sensor count as Samsung does, it improved on the existing setup. On the Mate 20 Pro, gone is the monochrome sensor from last year's kit, as Huawei says that software algorithm improvements made it unnecessary. It is replaced by a 20MP camera with a wide-angle lens. It lets you fit more of the landscape, and more of the people at a wedding in the frame, and also helps to produce some insane inch-high macro shots now.
First with 40W ultra-fast charging AND two-way 15W wireless charging (Pro)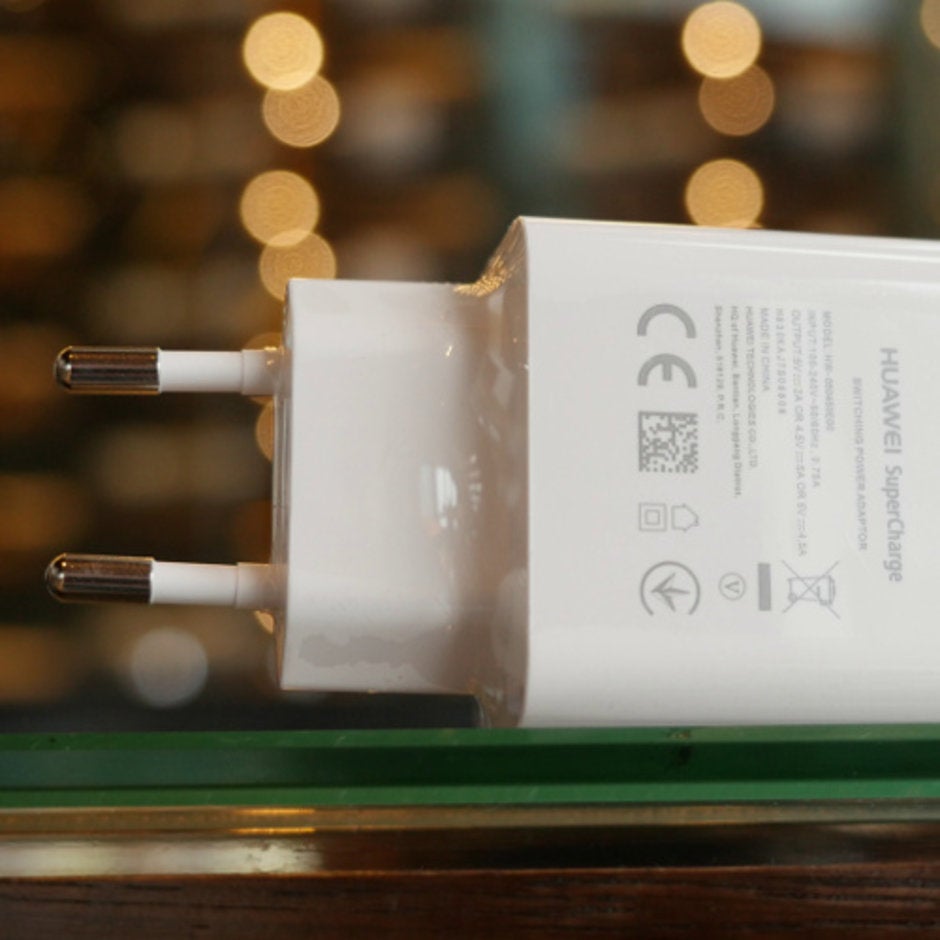 We saved the sweetest deal for last, as with the crazy fast charging of the Mate 20 Pro Huawei brings us from the 10-22W fast charging era to the 40W one. Granted, its specs sit below the 50W Super VOOC charging of Oppo's newest phones, but it will still top the giant 4200mAh battery of the Pro in less than an hour, and deliver 70% charge in just 30 minutes, how about that?
The kicker is not only that the Super Charge 2.0 brick comes in the box, but also that the new Mate is capable of record fast 15W wireless charging, too, so you will be able to top up and go much quicker by any method you prefer. Hopefully, this will be a harbinger of things to come with all flagship phones - huge batteries that charge extremely fast.
Dual-frequency GPS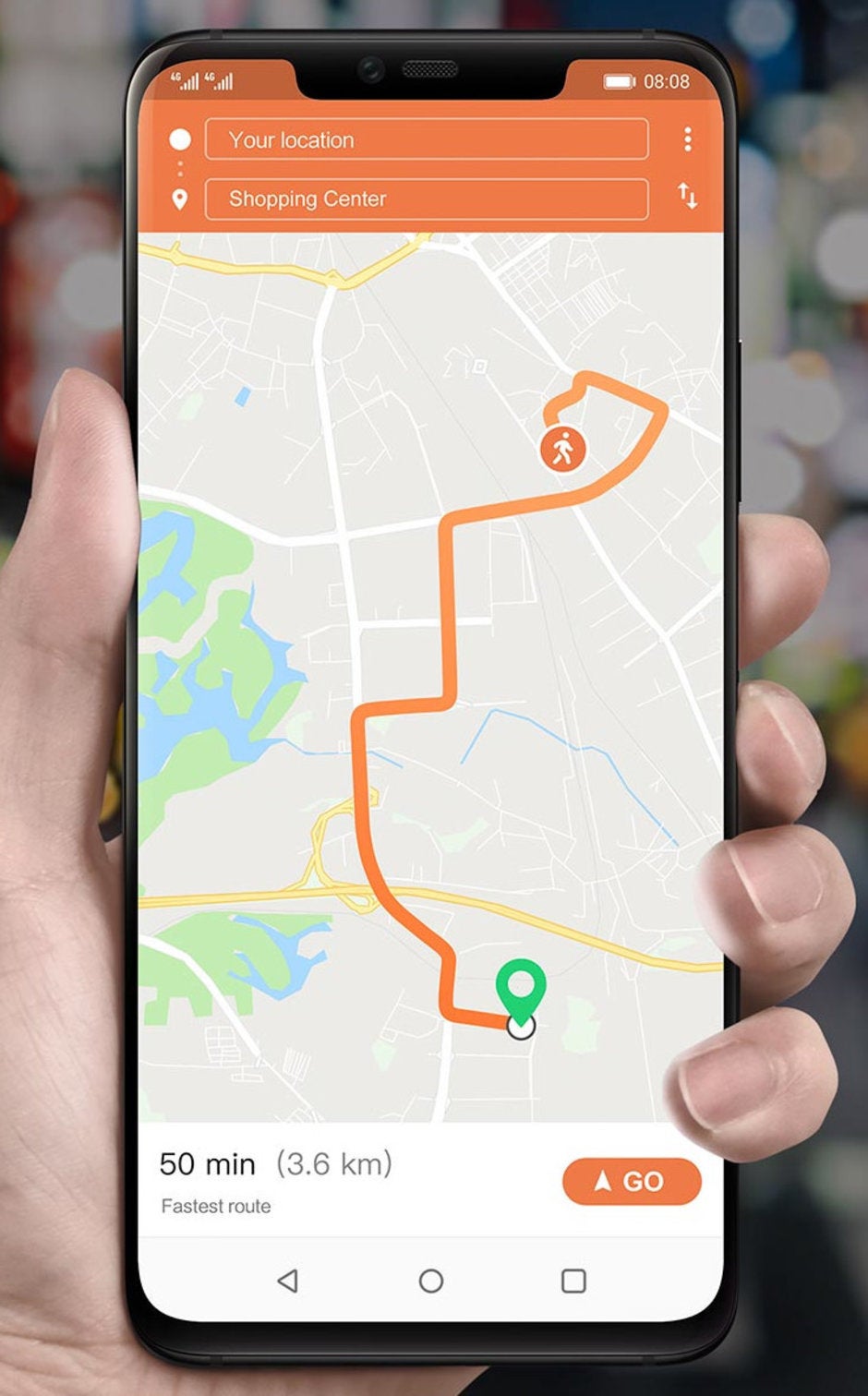 Huawei's new Mate 20 Pro sports L1+L5 dual frequency simultaneously, so its GPS is way more accurate in crowded cities with tall buildings or at highway interchanges. Android Nougat landed support for satelites outside of the U.S. GPS system, like the Russian GLONASS, the Japanese QZSS, the Chinese BeiDou, and Europe's Galileo constellations.
The new Mates, however, land with Android Pie out of the box, and this one lets developers test and use extra phone sensors for more accurate positioning, like the accelerometer, or the barometric sensor for altitude. It also introduces the above-mentioned "dual-frequency" support, so that the GPS receiver can track more than one radio signal from each satellite, and on different frequencies at that.
For the U.S. GPS system, those channels are L1 and L5, and this is exactly what the Mate 20 Pro supports. We've had some issues with cold start and continuous positioning on the P20 Pro, so we are glad that Huawei is going all-out in upgrading its GPS chops.