Samsung's Galaxy S10, 5G, and foldable phone plans detailed in comprehensive report
7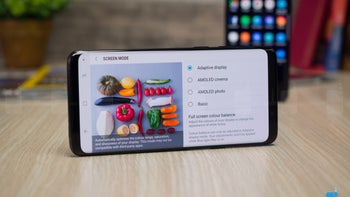 Rumors about Samsung's 2019 flagship smartphone plans have been flying around for many months now, but until today, it was pretty hard to separate the credible from the overly fanciful and outright implausible.
Enter Bloomberg's generally rock-solid inside sources, who've shared such a wealth of information with the news organization that the
Galaxy S10
might as well be out already. Of course, some of this intel could still be inaccurate or subject to last-minute change, so you may want to keep that salt shaker within reach.
That said, it's almost etched in stone now that Samsung has
three variants
of its anniversary flagship in the pipeline. Call it the
iPhone XR effect
if you will, but one of the three should be significantly more affordable than the other two, lacking among others the signature screen curves of the company's recent high-enders and, possibly, the in-display fingerprint recognition of the Galaxy S10 and S10+ too.

On the bright side, the S10 is expected to feature a "visible" front camera "tucked under the screen", as well as a triple rear-facing shooter setup. On the not so bright side, Samsung is purportedly also "toying" with headphone jack-killing prototypes. Oh, well, at least there's no mention of a possible notch, with the "standard" S10 described as sporting "round-shaped corners and almost no bezel at the top and bottom."
That sounds positively dreamy, and the same goes for plans to release the Galaxy S10 with 5G support for the largest wireless service provider stateside. Forget about
Korean exclusivity
, as Samsung is currently "in talks" with Verizon to develop a product meant to rapidly popularize
the next-gen cellular technology
. Of course, this is not a done deal yet.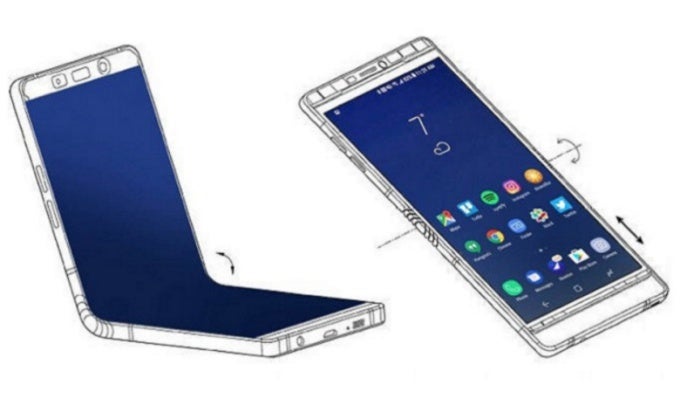 Instead, a "detailed conceptual image of the phone, its features, and user interface" are likely to be presented by DJ Koh and a "team of engineers"... as soon as a decision is made regarding the type of foldable phone to be commercialized next year.

Two possibilities are still being explored in the "final stretch", with both devices opening "from side and side", but one ending up longer horizontally and the other vertically when unfolded. Likely to weigh over 200 grams, either product is said to lack an in-display fingerprint sensor, possibly also having to reduce battery size to stay relatively thin and light.

One interesting final tidbit is that a "special version" of Android might be jointly developed by Samsung and Google for this pioneering foldable device, which is just one of the key reasons why its commercial launch could be delayed until Q2 2019.