Google Chat's latest update brings improved search on Android devices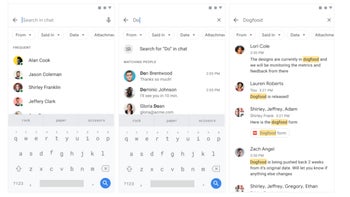 Google
made a lot of changes to Gmail in the last couple of months in an attempt to offer users a more streamlined experience.
After last week's announcement
concerning Google Chat,
the Mountain View company revealed
another important change to its Slack competitor: improved search.
Besides being able to search Google Chat content fast by editing down search results using interactive filters, the improvements will also let users search for a keyword from a message or use a filter to look at all the files within a specific chat.
But improved search is not the only change coming to Google Chat this week, as the visual interface has been revamped too to offer users a more balanced view of search results. Thanks to the new interface, results will now include the content of the messages to make it easier to find the content users are looking for.
The new features announced today should already be available on Android devices, but iOS users will also get them by the end of July 2021. The same goes for Google Chat on the web.