Fitbit OS 2.0 arrives on the Ionic: here's what's new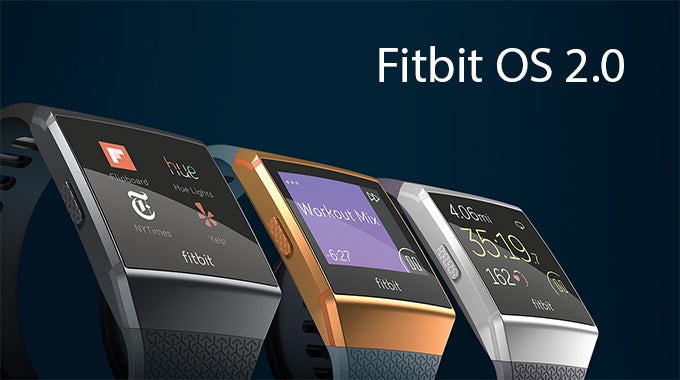 Fitbit just recently announced a new smartwatch, the
Fitbit Versa
, but it hasn't forgotten about it's older products. The company yesterday announced that Fitbit OS 2.0 will begin gradually rolling out to the Ionic line of watches in the coming days. To keep things in order, just around 10 percent of Ionic users will receive the OTA update day one, while everyone else will be able to get in on the fun in a few weeks time, the company assures.
So, what's new in Fitbit OS 2.0?
Fitbit Today

Fitbit Today is perhaps the biggest new feature in the firmware update. It is an improved dashboard that displays all of your health and fitness data at a glance and is accessible by swiping up from the watch face. Fitbit Today gives you a personalized feed with daily and weekly health and fitness stats, historical activity, exercise summaries, and tips and tricks for using the getting the most out of your Fitbit device.



Music
Ionic users can now add Deezer playlists onto their smartwatches. Deezer playlists are downloaded directly on the device, which necessitates that you have a paid subscription and, of course, a Wi-Fi connection to sync all the music. After you're done syncing your playlists, you can simply connect any compatible pair of Bluetooth earphones and tune in.
Other changes:
To see your notifications, swipe down from the clock face or press and hold the top button.
To see your stats and current battery level, swipe up from the clock face.
To access music controls, payments, and the shortcuts screen, press and hold the back button.
Access your music controls all on one screen.
We've changed the order of some of the apps on your watch.
If you are in the lucky 10 percent getting the Fitbit OS 2.0 update day one, don't forget to also check out the Tips app to get up to speed with everything new.