Evernote slashes premium subscription price amid financial troubles
1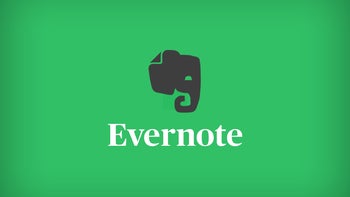 Evernote is cutting the price of its Premium membership subscription amid reports of internal turmoil in the once-blooming startup. The yearly Evernote subscription rate of $70 has been slashed down to $42, a new report by
TechCrunch
reveals, as key managerial figures depart the company.
The productivity platform usually has three different subscriptions tiers: free, Premium for $7.99/month, and Business for $14.99/month. The new deal cuts the price of the Premium yearly subscription down to $42, provided you pay the entire sum upon subscribing.
According to
TechCrunch's
report, Evernote has been having problems over the last six years. Just recently, the company lost key staffers and senior executives, including CTO Anirban Kundu, CFO Vincent Toolan, CPO Erik Wrobel, and head of HR Michelle Wagner.
A source close to the matter told
TechCrunch
that "
Evernote is in a death spiral... Paid user growth and active users have been flat for the last six years and their enterprise product offering has not caught on."
Once one of the most popular productivity apps, Evernote's user base has been shrinking amid a flow of free, competitive offerings, such as Google Keep and Microsoft's OneNote, popping up on Apple's and Google's online storefronts.