Zombies, Run! updated to version 3 with a new season and the same awesome fitness game
1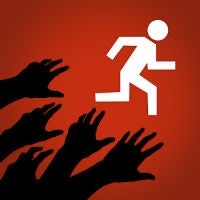 We first told you about
Zombies, Run!
way back in 2011 when the game was still just a Kickstarter project with a dream of getting you fit by creating an audio world of the zombie apocalypse to motivate you while running. Since then, the game has built up a community of over 800,000 runners worldwide and now it has been updated to version 3 which brings Season 3 to the story and a revamped UI.
The new UI for the app is something that has been long overdue and makes it much easier to navigate through your runs, your base, the story missions and more. The redesign also brings more granular information which keeps track of more data from your runs including what music you listened to. Season 3 will add over 60 new missions to the app, but right now it only adds two more with the rest being released weekly. Of course, there are still missions available in the first two seasons, if you've never played the game. Season 1 contains 33 missions and comes as part of the $3.99 cost of the app itself, as do 7 of the missions from Season 2. The rest need to be purchased with season passes, which each cost $5.99.
If you've never played Zombies, Run!, the idea is simple: you are a runner in a zombie apocalypse. As you run, you pick up supplies, which can be used to upgrade your base. And, of course, as you run, you will be chased by zombies, which translates to interval training where you have to speed up sometimes in order to avoid being eaten. You can control how many zombies are around, and how aggressive they are, so the difficulty ramps up as you get more fit.