ZTE Flash for Sprint is now available, has ICS, 12.6 MP camera and microSD
13
Well, well, well, what do we have here? A 4.5" HD screen? Not bad... Ice Cream Sandwich? Could be better, but still OK... a 12.6-megapixel camera? Now that's an intriguing feature!
Indeed, the just announced
ZTE Flash
seems to be a rather well-spec'd device. We mean, not that having so many megapixels could guarantee you a high image quality, but still, it's not everyday that we see a mid-end model sport such a sensor. Not only that, but its 8 GB of internal memory can be radically expanded thanks to the microSD card slot that's also part of the while package. And the processor? No worries there either, as this dual-core CPU should be powerful enough, being clocked at 1.5 GHz. But it doesn't end there! ZTE and Sprint are also throwing 4G LTE into the deal, for the select few who are currently covered by Sprint's immature network.
So, you can now get all of this for... how much did you guess? Five hundred? A thousand?! Even more?!? No, it's just $129.99 with a two-year contract and a $50 mail-in rebate!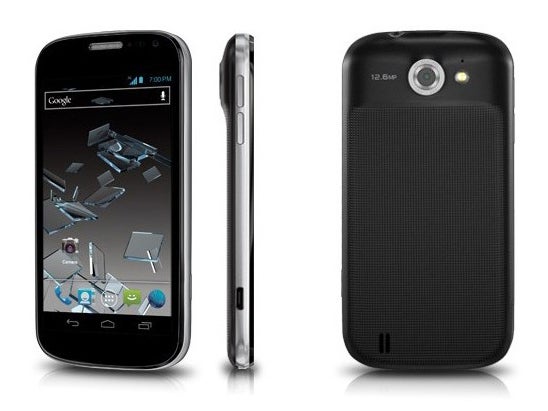 source:
Sprint