Sony Xperia Z5 Premium is real! Meet the first phone with 4K display
94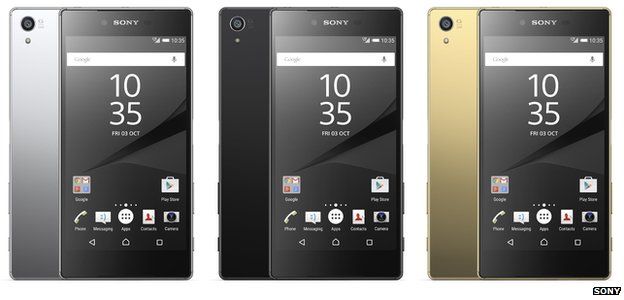 The beast. Redefined. That could be the motto of the phone that Sony just announced - an Xperia Z5 Premium with the world's first 4K screen on a phone. Like it or not, 4K is here to stay, and there will be more and more services streaming in 4K, not to mention the new media that is getting created with that definition every day now, or the fact that phones can record 4K video, and the Z5 Premium will be able to display every single pixel captured. 4K might sound like an overkill, but that's where things are heading, and it is hard to say no to "bigger, better, faster, more," so let's recap what Sony just announced.
Display
We start off with the screen, as that's where the Z5 Premium's unique selling point is. Imagine those tube TVs of yesteryear, and how news anchors looked a bit smeared and perfect. Well, in 1080p or 4K on your current flat screen they look much more natural and more human as a result, and that's one of the advantages with higher resolutions - things become more lifelike, for the good and for the ugly.
The only display with 4K resolution for mobile we have heard announced, was
Sharp's 5.5" panel way back in April
. The panel comes with the eye-watering pixel density of 806ppi, but was scheduled for mass production in 2016, while Sony is taking us all for a grand surprise, and has outfitted the Z5 Premium with a a 2160 x 3840 pixels Ultra-HD (4K) resolution display of its own, perhaps a JDI panel, as that's the largest mobile screen producer, and Sony is part of the joint venture there, along with Hitachi and Toshiba. Anyways, the 5.5" screen sports the record-breaking 800+ ppi density, while the current record-holder, the Samsung Galaxy S6, makes do with 577ppi.
Xperia Z5 Premium will also upscale your content to 4K, enhancing any native or third party videos or photos so you can view Netflix, YouTube or your personal footage in 4K detail on the 5.5" screen.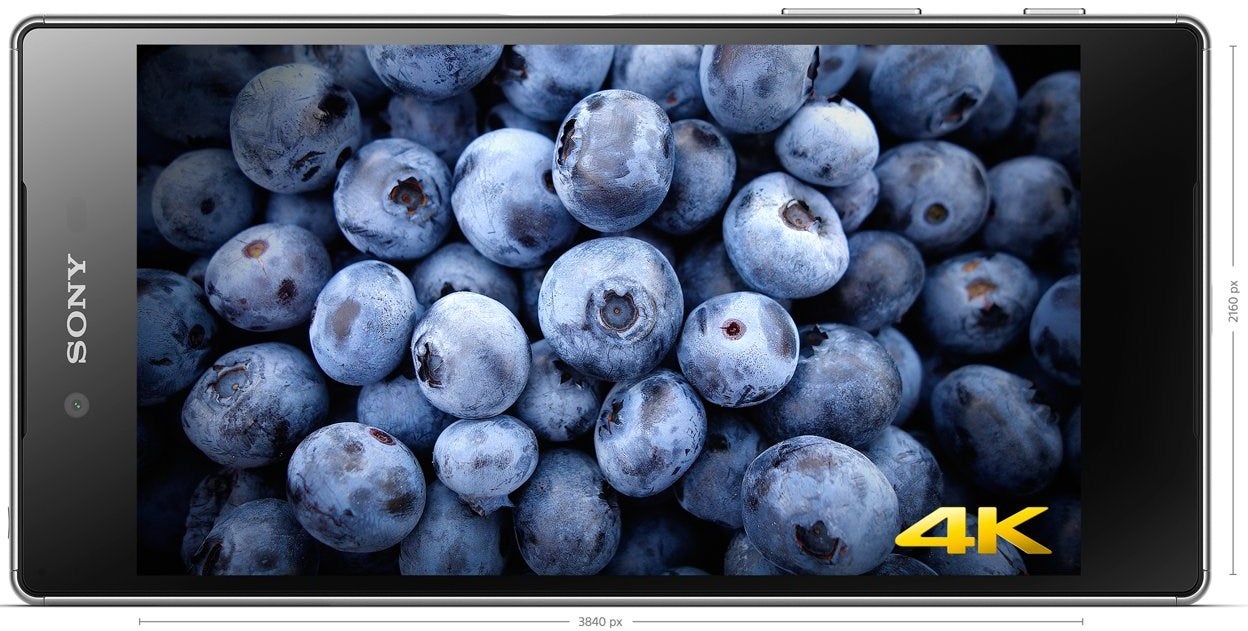 Design
Sony has kept its signature Xperia flagship design concept overall, with "frosted" glass and metal frame, but has introduced some new twists on the Z5 Premium, such as swapping the circular OmniBalance power/lock key with an elliptical one, and for a good reason. The flagship is outfitted with a fingerprint scanner there, which is arguably the most ergonomic place to put it, not all the way down beneath the display, or even on the rear. While Sony's phones are not the first to come with such a side sensor (
Honor 7i
was the first), they are the first brand-name phone maker that will obviously utilize those en masse, as both the Z5 and Z5 Compact are graced with one, too.

Processor and memory
The Z5 Premium is powered by Qualcomm's latest Snapdragon 810 chipset. The processor has had its troubles with thermal management, so we are curious what has Sony done to avoid throttling it too much - it has to power a 4K display after all. There are 3 generous GB of DDR4 RAM in the flagship, and 32 GB of storage, along with a microSD card slot for expansion.
Camera
Sony's newest 23 MP Exmor RS sensor makes a cameo in a Sony flagship for the first time exclusively for the Z5 trio, and we can reasonable expect extremely fast performance, as the phone will sport phase detection autofocus with 192 focus points. Sony promises 0.03s focusing times, which is extremely fast indeed.
The Xperia Z5 Premium is a tad on the large side for a 5.5-incher at 154.4 x 76.0 x 7.8 mm, and quite hefty at 180g., yet you are getting a premium waterproof chassis, and a large 3430 mAh battery that can keep the 4K phone going for Sony's typical two days of endurance, so no complaints.
Price and release date for the first 4K handset on the market will be coming soon - Sony said that the Xperia Z5 Premium will launch globally from November 2015, so stay tuned. What do you think, would you get one, be it only for the 4K display, but also for the long battery life or the new 23 MP Sony camera?