Xiaomi's online store set to launch in the US, France, Germany, and the UK in early June
3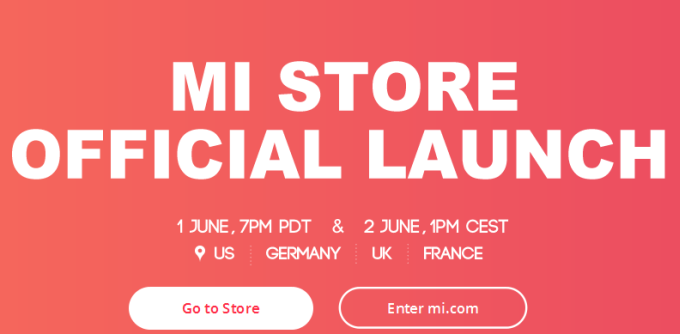 A couple weeks ago, Xiaomi announced that it will
test-drive an online store
where it will sell accessories to customers in the United States, the United Kingdom, France, and Germany. At the time, the company announced that the store will initially launch with limited product quantities.
From the looks of it, the test was a success, as the company announced today that the Mi Store is soon set to officially launch in these four countries. The Xiaomi Mi Store will launch on June 1st in the United States, while in the three European countries, the store will launch the following day.
Unfortunately, Xiaomi has reconfirmed that only accessories such as external power banks, headphones, or the company's $15 fitness band will be sold through its online store for the time being. The real question is when the manufacturer will start selling smartphones in Western markets, but Xiaomi has yet to disclose when this might happen.
In about four years since launching its first smartphone, Xiaomi quickly rose as one of the dominant players in the Chinese smartphone market by launching a series of smartphones with decent specs and very attractive price tags. In fact, Xiaomi was the top smartphone maker in the Chinese market until very recently, when
Apple claimed the first spot
. This past month, Xiaomi has started spreading to another very large developing market, India, where the company launched the
Xiaomi Mi 4i
.
These are the Xiaomi accessories that you'll be able to buy from the Mi Store once the company opens shop in early June:
Recommended Stories