World of Goo comes to Android, on sale for first week
1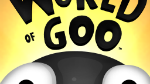 The hit game World of Goo, which has been available on other gaming platforms for a while, has finally made its way to Android, and is on sale for its first week in the Market until December 5th. The game, made by indie developer 2D Boy, has been released and found critical and commercial success on Windows, Mac, Linux, Wii, and iOS. Now, Android users get to join the fun (assuming you haven't already gotten the game for another platform.)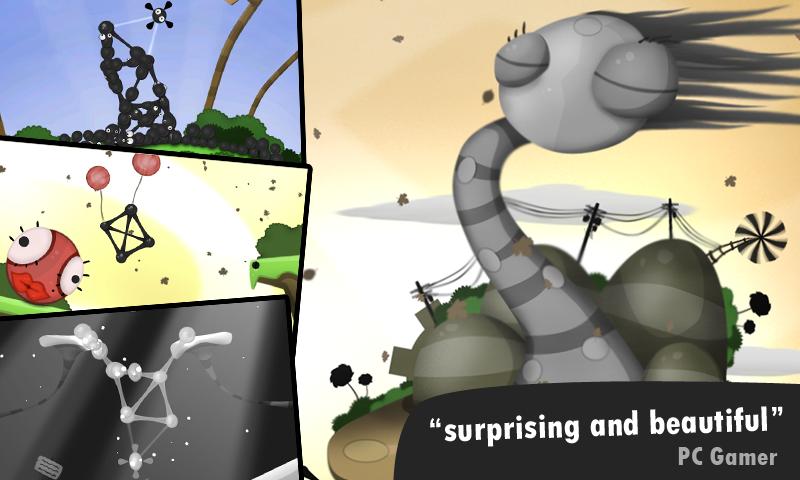 If you know the game, you know what to expect. If not, the basic idea is to take fun balls of goo and use them to build structures, bridges, cannonballs, zeppelins, and even giant tongues, all in the attempt to get your Goo Balls through various stages. The game description in the Market is a bit on the absurd side, and doesn't give a lot of information. But, it does say that this is the full game with all stages and Goo Ball varietals, as well as online leaderboards for who can built the largest structures.
The game does come with a disclaimer that if you have an older phone, it is recommended to try the demo first, although we couldn't try the game at all because for some reason the game is incompatible with a Nexus One. There have also been reports that the OG DROID is not supported, and the Samsung Galaxy S can get the demo, but not the full game, so it looks like the compatibility cutoff is somewhere around top end phones from about 2 years ago. Otherwise, you should be fine if you have an Android 2.2+ device.
We did know this release was coming, but we're happy to find that the rumor the Android version would be called
GooDroid
turned out to be false. Right now, World of Goo is
available as a paid app
for $2.99, but the price will bump to $4.99 on December 5th. As mentioned, there is also a
free demo available
in the Android Market.