Wonder Woman and Groupon are the focus of this coming week's T-Mobile Tuesday
0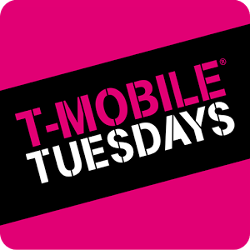 In just a matter of days, it will be the next episode of that weekly give-away show called
T-Mobile Tuesday
. Hosted by people-pleasing CEO John Legere, this coming week's freebies include the opportunity for you to see the new Wonder Woman movie for only $4 during its opening weekend. The film premiers a week from today, on June 2nd, and your $4 ticket is good through Sunday June 4th.
Speaking of Wonder Woman, this Tuesday T-Mobile subscribers will receive a free digital copy of a
Wonder Woman
comic strip from DC. And lastly, next week's freebies include $10 off your next Groupon purchase. Not only will you save by taking advantage of the latest Groupon deal, you'll also have the first $10 of the purchase covered by T-Mobile. Ah, isn't life grand!
The contest portion of the next T-Mobile Tuesday will feature one Grand Prize winner. That person will receive Warner Bros. Studio replicas of the Godkiller sword and Wonder Woman's shield. Both will come with a certificate of authenticity. A check will be sent in the amount of $1,359 to cover the taxes owed on winning the prize, or it can be used for anything the winner wants to spend it on. Twenty-Five First Place winners will be awarded a $200 eGift card to be used toward a purchase from Groupon, and One Hundred Second Place winners will be sent a $50 Groupon eGift card.
Overall, there are 126 contest prizes being given away. Total value of the prizes comes to $14,531. Good luck!
Freebies and contest prizes being awarded for this week's T-Mobile Tuesday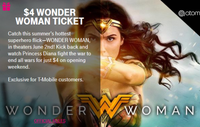 source: T-Mobile