Which chipset is ranked number one by AnTuTu, the Apple A9 or the Snapdragon 820?
98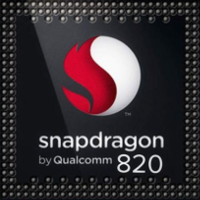 Earlier today, we passed along the results of both CPU-centric and GPU-centric benchmark tests run on a number of chipsets,
and turned into lists and graphs by XDA
. Now, benchmark site AnTuTu has posted a list showing the top ten smartphone chipsets in order of how they scored on AnTuTu's CPU and GPU benchmark tests. For example, the top ranked SoC based on the CPU test results, was the Snapdragon 820 which scored 136,383.
Qualcomm's latest and greatest edged out the Apple A9 chipset, which rang up a tally of 132,657. And not far behind was the Exynos 8890. Samsung's new SoC, which powers the
Samsung Galaxy S7
and
Samsung Galaxy S7 edge
, finished third with a score of 129,865. The Kirin 950, Huawei's current top-of-the-line chipset, finished next; wrapping up the top five was the chip that drives Samsung's last-generation top shelf models, the Exynos 7420. Those two produced AnTuTu scores of 92,746 and 86,652 respectively.
Qualcomm's previous high-end SoC, the heat generating Snapdragon 810, was sixth with an AnTuTu score of 81,049. The Snapdragon 652 (7th, 79,636), Apple A8 (8th, 79,100), Snapdragon 650 (9th, 78,979) and the Snapdragon 808 (10th, 68,505) rounded out the bottom half of the list.
Looking at GPU performance on these chipsets, the Adreno 530 GPU carried by the Snapdragon 820 was on top by a wide margin. Its score of 55,098 crushed the 39,104 put up by the A9's PowerVR GT7600 GPU. The Mali-T880 MP12 GPU used with the Exynos 8890 was third with a tally of 37,545.
AnTuTU says that both lists use average scores computed from the results of multiple tests. Overall, the Snapdragon 820 SoC finished on top of both lists. It would appear that Qualcomm has its groove back after a year that they would rather forget about.
source:
AnTuTu
via
SlashGear