WhatsApp will soon allow you to send videos as GIFs
2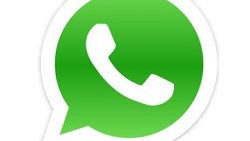 In late 2016, there's no shortage of messaging/texting apps to be had. Facebook Messenger, WhatsApp, Google Allo, Hangouts, GroupMe, and Skype are just a few of the most popular options out there. And while all of these apps serve the same basic purpose, all of them come bundled with their own unique set of features and quirks. Skype is most known for its video calling side of things, whereas Google Allo promises one of the best phone-centered messaging platforms we've seen yet.
Deciding which of these services to use can often be a bit of a hassle, as one of them doesn't necessarily rule over the rest. Certain may be best in certain areas, but lack in others when compared to their competition.
One of the most popular platforms out there is easily WhatsApp. WhatsApp has been around since late 2009, and the service has been growing at a pretty impressive rate since it first launched nearly 7 years ago. Not only has the user base been climbing, but so have the available features that users of the app have access to. However, one of the most noticeably lacking areas of the app has been the inability to easily send GIFs between users. We say "easily" because this can technically be done by rooting your Android phone, but that's an area that the majority of people aren't comfortable dabbling in.
In the most recent update to the beta version of the WhatsApp Android app, users can now send GIFs to one another through the use of video. In order to do this, all you need to do is record a video within WhatsApp, and once that video has been recorded, you'll be given the option to trim it down. And, as long as your video is 6 seconds or less in length, you'll be given the option to turn that video into a GIF. Similarly, this same method also works if you have preexisting video already on your phone.
This feature only appears to be included in version
2.16.244 beta for the WhatsApp Android app
. However, if the feature has already made its way to beta users for the service, it's only a matter of time before we see this made publicly available to all of WhatsApp's users out there.
Recommended Stories