WhatsApp announces Live Location feature is now available on Android and iOS devices
3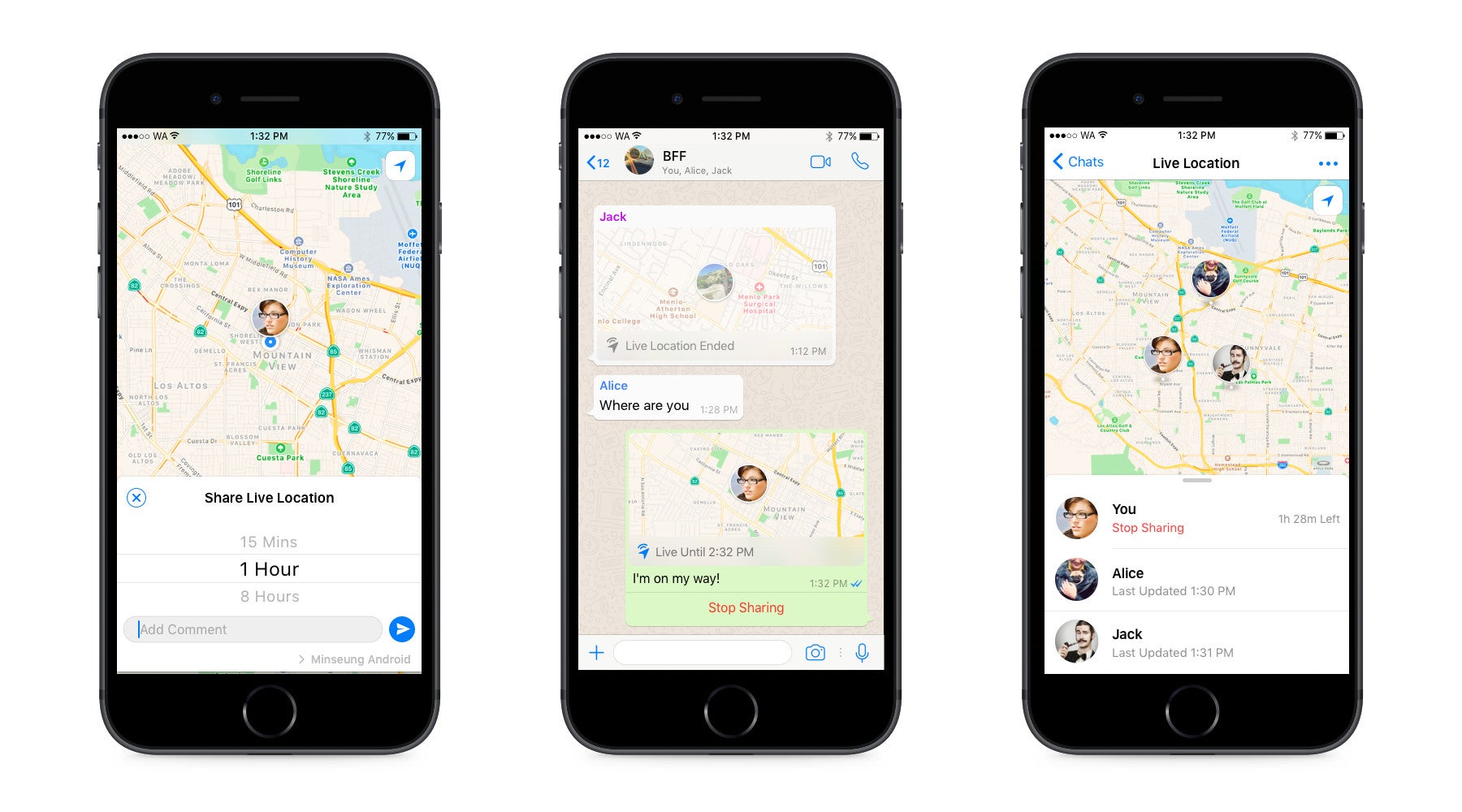 Live Location
is a brand new feature that will be available on both Android and iOS devices starting today, WhatsApp announced. The developer confirmed the Live Location will be slowly rolled out worldwide in the coming weeks, so it might take some time be available to everyone.
The new Live Location feature will allow
WhatsApp users
to share their location in real-time with family and friends. It's an end-to-end encrypted feature that enables users to control who they share with their location and for how long.
If you're using WhatsApp on a daily basis, Live Location is very easy to use. Simply open a chat with the person or group you want to share with, tap the Location option and choose to "
Share Live Location
."
You will be able to choose for how long you want to share your location and which persons to receive the information in real-time. On top of that, if more than one person shares their Live Location in a group, all locations will be visible on the same map.
Apparently, Live Location is a server-side update, so you won't have to do anything to enable it, so you'll have to check your app and see if it's been activated.