What's new with shooting video on the Samsung Galaxy S9 & S9+?
7
By now, you're probably well-informed about the greatness that comes from the cameras out of the Samsung Galaxy S9 and S9+. Still photography may potentially be redefined on mobile thanks to Samsung's implementation of offering a variable aperture of either f/1.5 or f/2.4 with its new 12MP camera. While it's fine and dandy that low-light photography on mobile will no doubt receive a boost from this, there's the other aspect about the camera that hasn't been getting a while lot of love and attention – and that's its ability to shoot video!
We spent some intimate time running through the phone's capabilities in this area, trying to uncover anything special when it comes to shooting video. Samsung's flagship devices have always been known to be strong competitors when it comes to the performance and offerings of its still-shots, but video has largely been neglected. In fact, when it comes to shooting video, it's LG who has been the most compelling with its V30, which is known for its rich manual controls, extensive shooting modes, and LG "Cine" effects.
Photos first, video second
As we paid attention to the new camera interface on the Samsung Galaxy S9 line, it's quite evident that it favors still photography more than video. Samsung's own press event is evidence of that reality, as there was no meaningful mention about video besides the new super slow-motion capture that the two phones now offer. While that's all great, there's no denying that the phone is still being geared as a still-shot photography first phone, especially when it features staple modes such as foodie, panorama, selective focus, color filters, and selfie effects.
For the S9+, its dual-camera implementation means that it's going to be able to produce those slick looking portrait shots – wherein the subject is in focus, while the background is blown out to deliver that professional look similar to the depth of field that traditional DSLRs and mirrorless cameras are able to attain. Yes, Samsung has been teasing the phones as being "the camera reimagined," but that's mainly been reserved for its photo taking abilities. With variable aperture, its wider aperture option simply means that more light will be able to travel into the sensor, providing better results when the conditions are dim.
And you know what? There's still no dedicated video recording interface, seeing that in order to shoot video, you have to hit the record button first before it gets into it. Other phones, like the V30, offer a dedicated video interface.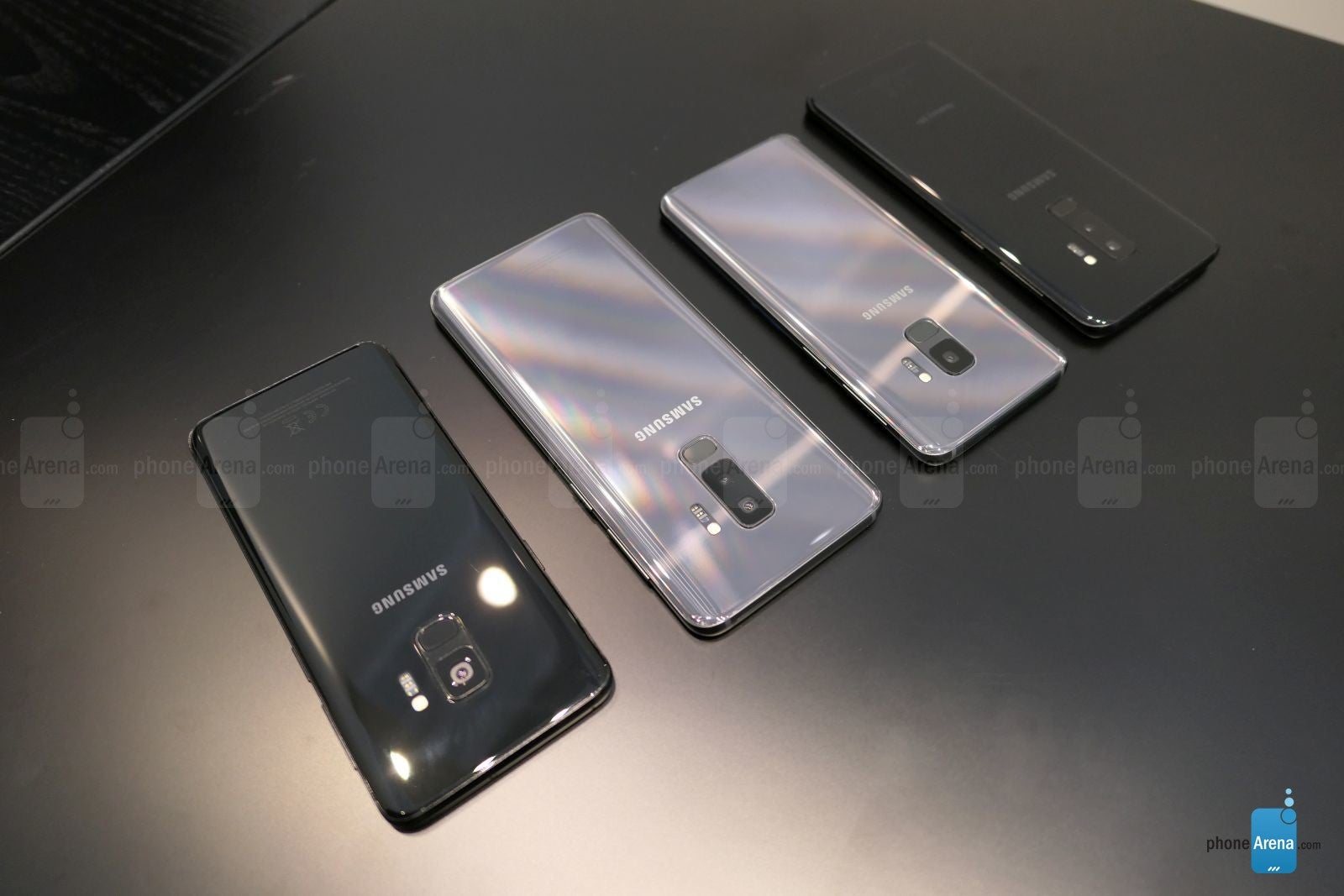 4K at 60 FPS
Getting acquainted with the phones, the only meaningful new addition that we can gather from checking out its video recording features over its predecessors is the new option to shoot at UHD 3840 x 2160 at the rate of 60 FPS. Naturally, recording at UHD resolution isn't anything new, but few phones are able to do it 60 FPS, which does offer some versatility for content creators that edit videos after the fact.
Not only can you slowdown footage later on using video editing software, but you can also perform quick zooms/cuts thanks to the extra resolution you'll have to work with. Even better, video editors will be able to take this footage and add in digital zooms and pans – just to offer a little more diversity!
Manual controls and choosing the aperture
Using the Pro mode, you can proceed to hit the record button and still be able to adjust some of the settings on the fly when shooting video. Specifically, you can modify parameters such as ISO, shutter speed, white balance, and the focus – so it's nice that there's still a level of control given to the user.
As far as the variable aperture is concerned with Sammy's flagship, you have to set it first prior to hitting the record button. Once that button is pressed, the aperture remains fixed in Pro mode, but you still have the ability to adjust the other parameters. This, of course, should come in handy when adequate lighting in the scenery is limited. However, we can't tell yet whether there is any sort of compromise to the video's sharpness or detail.
Expectations
There's no arguing that Samsung's flagships are always in contention when it comes to cameras, they deliver just the right balance of features and performance to win over shutterbugs. When it comes to shooting video, though, it's unlikely to entice people who crave more control of what they're shooting.
For most average users, its performance and features set should be sufficient, but as the LG V30 and its newer variant has shown us, there's still a lot more work needed before it can be considered. Maybe software updates with new features might pave way for that reality? Only time can tell us for sure at this point.