Watch the making of a Bentley promo video, shot entirely on an iPhone 6
12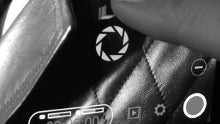 One wouldn't expect from an iconic car maker like Bentley to resort to the
iPhone 6
only to shoot artsy promo videos, but this just happened. In the newest edition of its "Intelligent Details" series, Bentley's video is about the Savile Row Bespoke exhibit that is underway in the nation's capital of Washington D.C. Savile Row is where a number of high-end fashion and custom tailors are situated, and where a driving jacket sewn exclusively for Bentley has made a cameo.
Being a sponsor of the event, Bentley teamed up with the director Austin Reza who was responsible for another promo of the car company, highlighting the Mulsanne model, which was shot with an
iPhone 5s
last year. Thus, we can say that Bentley and Apple have a good relationship going on, resulting in these win-win videos that both showcase the photographic prowess of the newest iPhone 6, and the exquisite styling of the Bentley vehicles and the paraphernalia that comes with.