Very fun, much LOL: 10 apps that can make you laugh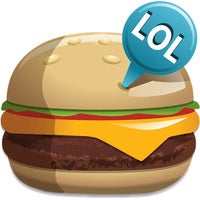 The internet is an amazing invention. It connects us to friends and family, it keeps us up to date on the latest news, and... oh, who are we trying to fool. We all just want to watch pictures of funny cats, fail GIFs, and iPhone ad parodies.
The good news is that, as always, there's an app for the purpose. There's a whole bunch of them, to be more specific, and the 10 that we've picked will keep you entertained for hours at a time. If you're in the mood for memes, comedy skits, or a cute overdose, just explore the slideshow below and pick your favorites.