Verizon and In Motion combine to turn your car into a mobile hotspot
0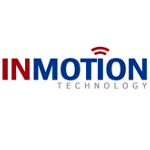 Verizon and In Motion Technology
are teaming up to turn your car
into a mobile hotspot
on wheels. Using In Motion's onBoard system, a vehicle is turned into a Mobile Gateway that can handle 4G LTE calls securely. A network management system checks on the health of the network while a mobile-optimized VPN server provides for secure communications.
In Motion Technology sees the Mobile Gateway being used for mission-critical customers like
emergency responders
including ambulances. Patient's vital signs and other diagnostic results can be sent quickly and securely over Verizon's 4G LTE pipeline.
Kirk Moir, president and chief operating officer for In Motion Technology said,"
We believe that 4G LTE will revolutionize mobile-centric businesses by enabling improved real-time collaboration. In the case of EMS, 4G LTE provides real-time sharing of video, voice and data that can have a dramatic impact on patient outcomes

."


It's all part of Verizon's
Innovation Program
designed to find non-traditional uses for its network by working with diverse companies. The carrier has an LTE Innovation Center in Waltham, Mass. and an Applications Innovation Center in San Francisco. In Motion Technology has been working with Verizon at the Innovation Center to display how powerful Big Red's LTE network is for voice and video use in a mobile ER environment.
source:
InMotion