Valentine's Day 2016 gift guide: here's what you can give your significant other
6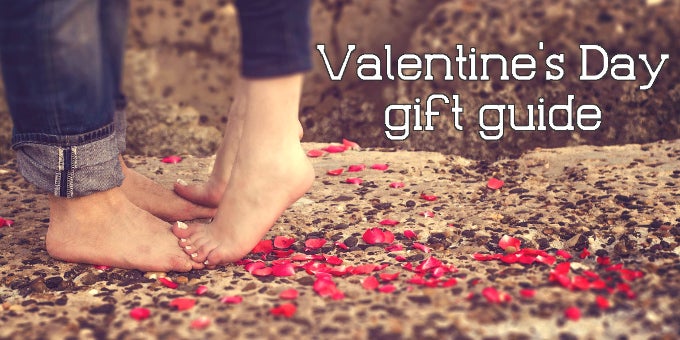 Although celebrating Valentine's Day is possibly the worst possible way to profess your love to your significant other, it won't stop folks from engaging into various activities, mostly including cheesy love songs, flowers, balloons, and love-proclaiming greeting cards. After all, you shouldn't be showing your love only on the 14th of February, but rather every other day of the year. Provided that your feelings are genuine, that is.
Anyway, we digress. Although many people don't actually care about Valentine's Day, the holiday will be certainly celebrated by a large amount of the populace. For certain, many a gift will change hands and cause lots of smiles. Or not. In order to help you in your gift-selecting endeavors and potentially save you a awkward situation, we decided to round up some notable gifts that you can give your significant other in 10 days' time.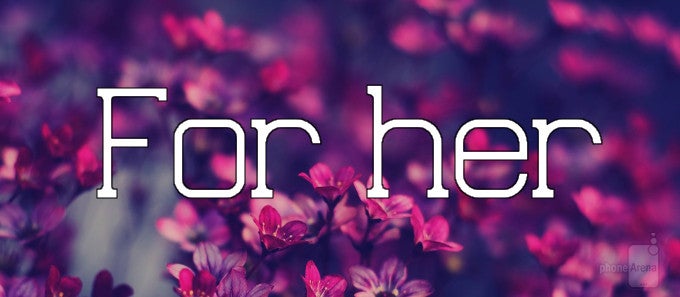 1. A smartwatch, a wearable, or something else?
They are interesting, they are relatively new, they are smart! Indeed, if you are out of ideas as to what you can get your geeky SO, a wearable is a rather interesting idea. Luckily for you, there a whole lot of intriguing wearables on the market right now.
For example, we just recently Fitbit released the
Fitbit Alta
, a fitness tracker for the ladies that will perfectly suit almost any active modern woman. The regular wearable will cost you $129 and is currently available for pre-order, while an optional leather or metal band will set you $59 or $99.
As a second option, you always have the
Apple Watch
, which is available in a slew of different colors and bands, as well as comes in a size that will fit smaller wrists. Undoubtedly a stylish gift, especially if you get the rose gold variation, which is simply gorgeous. Pair it with a band in a matching color and you have yourself a spectacular gift that will be certainly appreciated.
2. A thin, stylish case
Whether it's Valentine's Day or not, gifting a stylish case is a safe bet. Now, there is a pretty wide array of phones available out there, and there are tens or even hundreds of different cases for almost each one. Depending on the phone, you have a whole lot of options before you. Sticking with the major accessory brands, like Spigen, UAG, Verus, Otterbox, Ringke, and Case-mate, among others, is one way to ensure that you will get a quality case. Right below you will find some of the best ones available for the more popular phones out there. Hopefully, you will get inspired!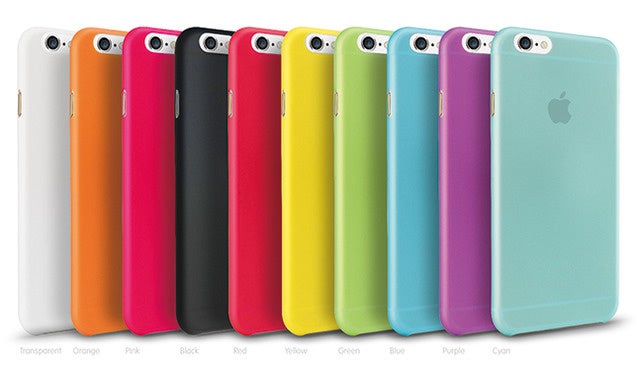 Ozaki O!coat 0.3 Jelly iPhone 6s case
What are skins, exactly? Well, these are accessories that one sticks on their phone; they mostly serve a cosmetic purpose, but might also protect your phone from accidental scratches and whatnot. Still, their main purpose is to make your handset look different. Ever dreamt of a wooden iPhone? Well, get a matching oak skin and you're good to go. A leather-back Galaxy Note 5? Get a leather-imitating skin and your phone will at least look like it's sporting leather elements. Here are some of the better offerings available from the major vinyl skin makers -
dbrand
,
SlickWraps
, and
DecalGirl
- for inspiration right below.

4. A photography accessory
If your significant other is a fan of photography and uses their phone to shoot picture while on the go, then you could consider getting one of those clip-on accessories that let you take creative photos. Here are some notable ones.
5. A power bank
Female bags are the perfect place to carry those large extended battery packs. Here are some of the better ones that you could get your significant other. We've rounded up some accessories of the type that vary from compact and small to massive, yet holding a lot of charge.
"But a power bank is not a romantic gift, are you out of your minds?,"
you might say. That's most correct, but we quickly came up with an excuse! Once you give this to your beloved , just answer her quizzical stares with the following cheesy line:
"Here, sweety, use this so that you can text me for longer!"
. Thank us later.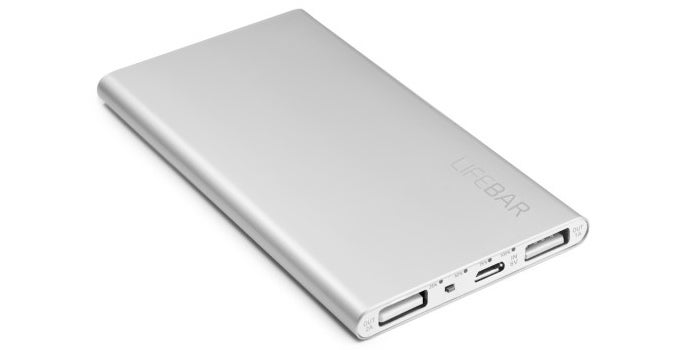 Antec Lifebar 3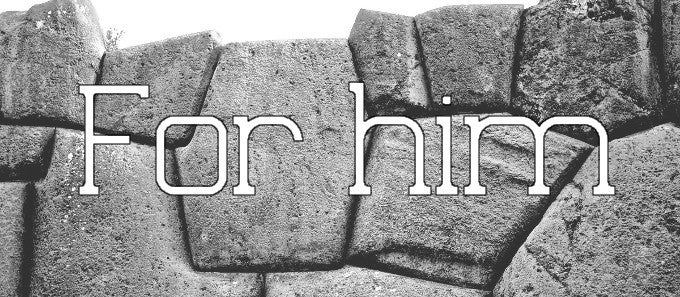 1. A rugged or a wooden case

A smartphone case is certainly one of the most common accessories one can put on their phones. Well, there is a wide array of devices out there, but what can we say about the abundance of cases? Well, nothing screams "Manly!" like a good wooden or rugged one. We happen to have quite the selection of such accessories. For example, we have some pretty good ideas for rugged cases for the more popular devices out there, like the iPhone 6s, iPhone 6, 6 Plus or 6s Plus, as well as some heavy duty ones for the Galaxy S6, Galaxy Note 5, and so on.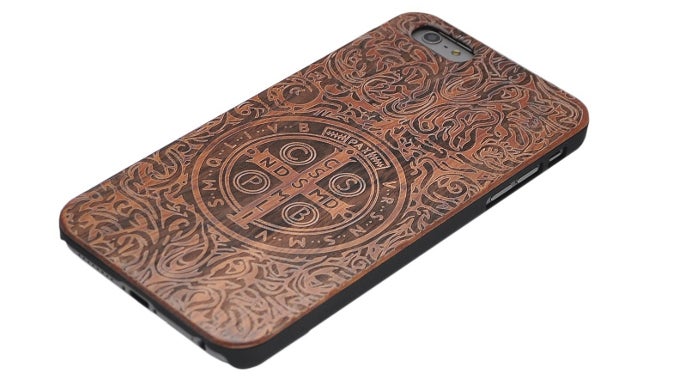 XIKEZAN Natural Wood case for iPhone 6s
If your significant other is a gamer and a smartphone fan in this line of thought, then why don't you get them a gaming controller? Sure, it won't float just anyone's boat, but who knows, they might end up liking it in the end of the day. Here are a few ideas:
Take the
8BITDO NES30
for example. This controller is a throwback to Nintendo's classic NES controller, which will certainly be appreciated by those gamers at heart. The controller uses Bluetooth to connect to other devices; it is available for iOS, Android, Windows, and even Linux devices. Normally, it sells for $69.98, but is currently available for $33.84 on Amazon. A steal!
Another noteworthy wearable is the
MOGA Pro Power
($79.99). This one works with Android devices only. Some of its highlights are the mounting system that allows you to put your phone on it, as well as its ability to charge your device while you play thanks to the embedded 2,200mAh battery inside. What more can a mobile gamer ask for!

3. A music accessory
Because who doesn't like to listen to music while on the go? Well, here are some nifty earbuds and portable music speakers that will undoubtedly float the boat of any audiophile. Check them out.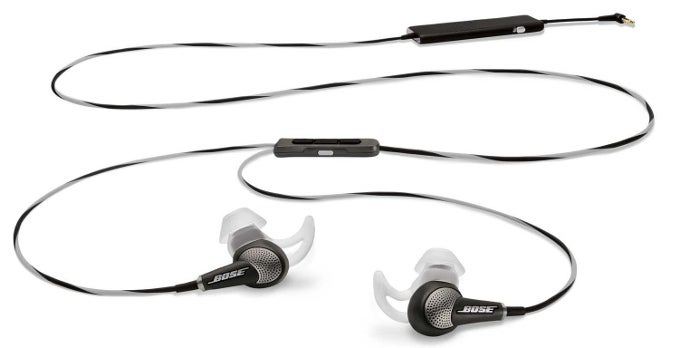 Bose QuietComfort 20i Acoustic Noise Cancelling earbuds
4. A wearable, a fitness tracker, or a leather strap
Whether you like them or not, smartwatches and wearables are here to stay. Actually, they are already making themselves pretty comfortable and show no intention of leaving! There's a pretty high chance your significant other doesn't own such a gadget, so why don't you get him one? Here are some of the best ones available at the moment.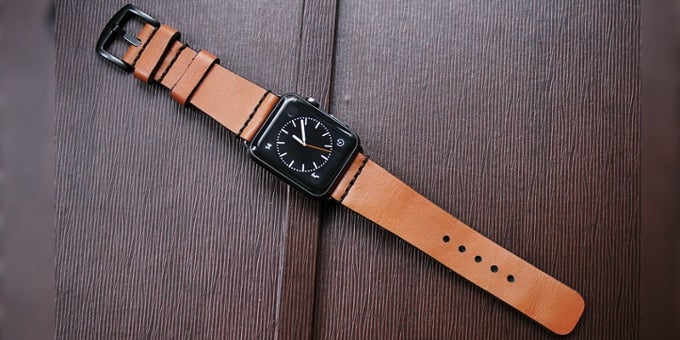 Apple Watch with Black Forest Atelier Handmade Vintage strap
Finally, remember to love yourselves and your significant other a little more each day. Happy Valentine's Day!