10 of the lightest and thinnest iPhone 6s cases
5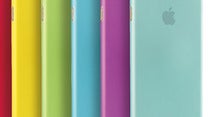 There must be thousands of different iPhone cases across a plethora of case designs. Some ensure the safety of the handset by encasing it in a thick layer of shock-absorbing armor. Others add extras like a kickstand, slots for credit cards, or a built-in battery pack. Then there are the cases designed to be as thin as possible – to provide adequate protection against scratches without ruining the gadget's thin profile with unnecessary bulk. That's the kind of cases we're focusing on with today's pick.
The slideshow below contains ten of the slimmest and lightest iPhone 6s cases that money can buy right now. And when we say that they're slim, we really mean it – most of the cases we've picked are under a millimeter thick. Of course, that's not the kind of case that will protect your iPhone in case of a 2-story drop. It won't shield it from water or dust ingress either. But an ultra-slim iPhone case is the perfect solution for those who like the slimness of their iPhone and don't need anything beyond some light scratch protection.
Now take a look at the 10 ultra slim iPhone cases we've picked. Is there a model that we should have added to the list? Do let us know in the comments!