10 best portable Bluetooth speakers money can buy (2015 edition)
21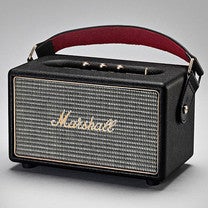 There's a rare breed of handsets that actually don't suck when playing music from their built-in speakers. These are the few
phones equipped with stereo speakers at their front
, among which are the stylish
HTC One M9
, the super-sized
Nexus 6
, and the budget-friendly
Motorola Moto G
. However, even the best phone on that list can't compare in potency to a dedicated set of speakers. That's why if you truly love your music, investing in a pair is totally worth it.
This brings us to the topic of today's pick – the best portable Bluetooth speakers you can get right now. These 10 sets of Bluetooth speakers are designed with two main goals in mind: to sound great and to be easy to carry around. On top of that, many of these speaker sets will last you through days of moderate usage on a single charge. Some of the models on our list even have weather-resistant properties. And what more could you ask for from a Bluetooth speaker?
Know of any great portable Bluetooth speakers we should have included on the list? Let us know in the comments below!