Buckle up: best Apple Watch bands not made by Apple
6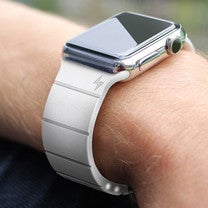 Since you're reading these lines, chances are you're a proud owner of an
Apple Watch
. If that's the case, congratulations! You're holding on to what's arguably the best smartwatch money can buy right now.
But we're also inclined to believe that you're not perfectly happy with its Apple-made wristband. And you probably want to do something about it, don't you?
One of your options is to get a replacement band from Apple – one that fits your style and taste better. Dozens of options are available from the Apple store, starting at $49 apiece. But there's an alternative. Well, tons of them, as you're about to see. Plenty of third-party wristbands for the Apple Watch are already on the market, and the ones we like best have been put together in the slideshow below.