Vinyl skins galore: here are some gorgeous ones for LG, HTC, and Motorola's popular devices
5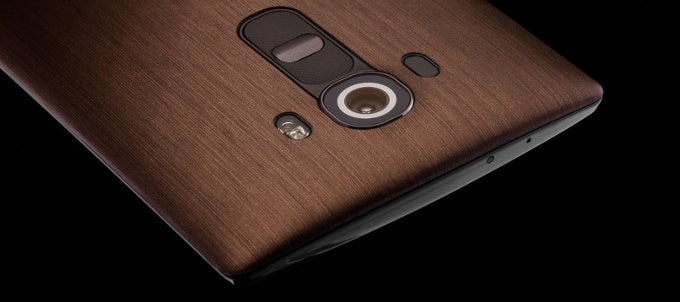 Last week, we showed you some noteworthy
vinyl skin accessories
for a slew of popular smartphones, including the
Apple iPhone 6s
, the
Samsung Galaxy S6
, the
Note 5
, and the
Nexus 6P
. That said, there is a host of other phones that can also be endowed with a nifty-looking skin.
Other devices like all iPhones since the iPhone 4, other Samsung devices from 2015,
HTC's One M9
, One M8, and
One M7
,
Sony's Xperia Z5
&
Z5 Compact
,
LG's G4
and
G3
, Motorola's recent offerings like the
Moto G (2015)
,
Moto X Play
and
X Style
, and
all
of OnePlus' devices, as well as many, many others.
Whew, that's a long list, but wait until we show you the very best vinyl skins for many of these devices. Who knows, you might find a neat new accessory for your phone that won't protect it from fall damage, but will spice up its exterior looks and make it stand out. Similar to last week's article, we will feature two of the more popular skin makers out there - dbrand and SlickWraps. Here's what we picked for you, broken down by manufacturer:
LG
Here's what both dbrand and SlickWraps have to offer for two of LG's latest high-end champs - the G4 and the time-tested G3. Have in mind that we are merely showing you to a couple of our favorite designs, but both dbrand and SlickWraps have tens of different variations for each device. dbrand even allows you to mix things up and combine different skins in one.
HTC
HTC's latest flagships have also been graced with extensive accessory options by both manufacturers. Provided that you're rocking an One M9, M8, or M7, you can easily bring new life to your device, at least in the exterior department. What we said about the skins available for LG's phones also applies to HTC's ones: there are numerous skin combos available for each handset, but we will only show you our a couple of our favorite ones.
Motorola
Motorola updated its portfolio with three new devices in early September - the Moto X Style, Moto X Pure, and the third generation of the Moto G. These phones are nice and all, but it can't be denied that a custom skin makes them look way more staggering and gorgeous. Below you'll find our favorite ones for them.