Update to Google Search for iOS brings sports videos inside "Now" cards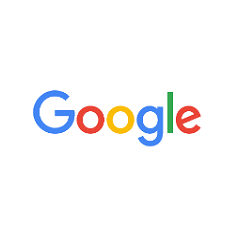 An update to Google Search for iOS now brings sports highlights directly to Google Now cards. If you get a card with a video inside it, click on the play button and you'll see that moon shot hit by Giancarlo Stanton, or that crazy over the head three pointer from half court made by Steph Curry. No longer will you need to load up another page to see age-less wonder Jaromir Jagr turn back the clock with the Florida Panthers, or watch Tom Brady sitting in the press box after being suspended for four games.
Another change brings Accelerated Mobile Pages to the Search app. News and articles from your favorite publishers will now load instantly. If you see a lightning bolt and "AMP" next to an article in the "Top Stories" section of a search result, that page will launch instantly.
Other changes allow those using an external QWERTY keyboard on the iPad, to press the "Command" button on the keyboard to see a list of shortcuts that can be employed. Some of these shortcuts will allow users to search faster and navigate the app easier. And search results will now show a graph revealing the busiest times of the day for stores and businesses. Previously, if you wanted to see that chart you would have to tap on local search results.
If you haven't received the update yet, there is no need for tears. The updated Google Search for iOS app should hit your device shortly.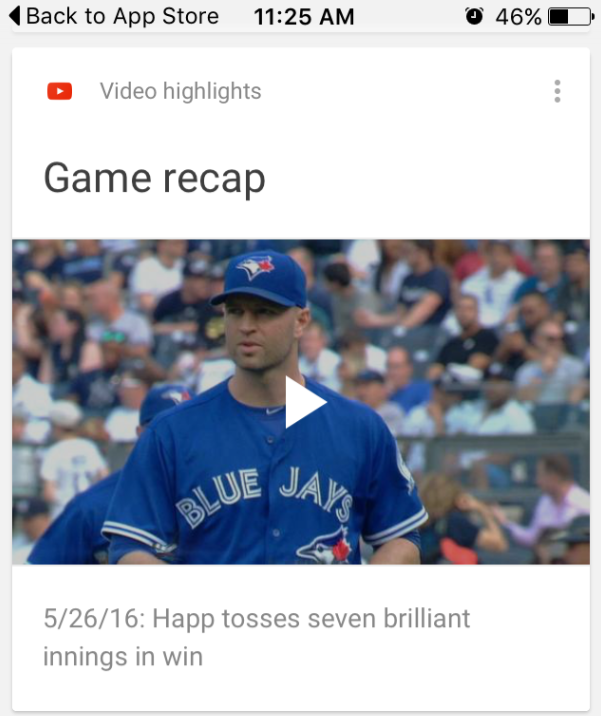 With the update, sports videos will appear inside a 'Now' card
source: Google (
iOS
|
Android
)