UPDATE: Samsung Intensity U450 now for sale through Verizon
3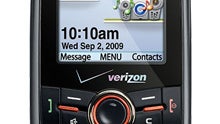 We reported last week
that the Samsung Intensity U450 and Rogue U960 were both set to launch simultaneously by Verizon on September 8th. Well surprise, the
Intensity U450
in Gray is
now listed for sale
(see the update below) via the Verizon Wireless web site with a price of $29.99 after $50 rebate with a 2-year contract and is also
Buy 1 Get 1 Free
. (No sign of the Intensity in Red.) The Samsung Intensity could be considered the little brother of the Rogue, since both offer sliding a QWERTY keyboard, but the Intensity is lacking the really cool stuff, like a touch-sensitive AMOLED display. Other features of the device include a 1.3MP camera, 2.1" diagonal 176x220 pixel TFT display, 2.5mm headset jack, can use microSDHC cards up to 16GB, and supports VCast Music, VZ Navigator and Mobile Web. Unfortunately, data is limited to 1x speeds, as EVDO is not supported.
source:
Verizon Wireless
Samsung Intensity U450 Specifications
*
UPDATE
1
*
It appears that someone must of made a mistake, as the Intensity has been pulled from the Verizon site and is no longer listed for sale. Now we just have to wait for Sept 8th for the real release date.
*
UPDATE 2
*
The Intensity is now posted again for sale on the Verizon site.