Twitter is testing a feature that allows the author of a tweet to hide replies
0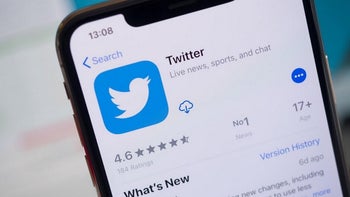 Twitter announced today
on its blog that it is testing a feature that will allow members to hide replies to their tweets. The social-media company says that testing is taking place in the U.S., Canada, and Japan. Even when a reply is hidden, it can still be viewed by anyone who wants to read it. This option will appear on an original tweet only if there are any hidden replies to access. The original author of a tweet who decides to hide a reply can turn around and unhide it at any time.
To hide a response, the author of a tweet will tap on the \/ icon found on a reply. Select
hide reply
and confirm. To view the replies that were hidden, a tweet's author will tap on the hidden reply icon found in the bottom right of the author's original tweet. Anyone can view a hidden reply by tapping on the \/ icon found on the reply and selecting
Unhide reply
. If someone with another account replies to a hidden reply, the hidden reply will be replaced with a notice stating that the tweet is unavailable.
"We're currently testing a feature where people in the US, Canada, and Japan will be able to hide replies to their Tweets. Hidden replies will be hidden for everyone around the world."-Twitter
Twitter says that it is presently testing this feature on the Twitter apps for iOS and Android, and for Twitter.com. The testing will last several weeks. Interestingly, after a test run of this feature in Canada, Twitter members said that they were more likely to reconsider how they responded to a tweet once they had a response hidden. Twitter says 27% of its subscribers who had this done to them during testing said that they would reconsider how they responded to others on Twitter in the future.
Those posting a tweet said that they hid responses that they considered to be "irrelevant, abusive or unintelligible." And because some Twitter members said that having their reply hidden could lead to confusion or frustration, those who do decide to hide a reply will be asked by Twitter if they want to block the account that the reply came from. Blocking such an account could lead to less tension on a social media site that is about as high-strung as it can possibly be.