Top 5 smartphones with curved screens and edgeless displays coming in 2017
11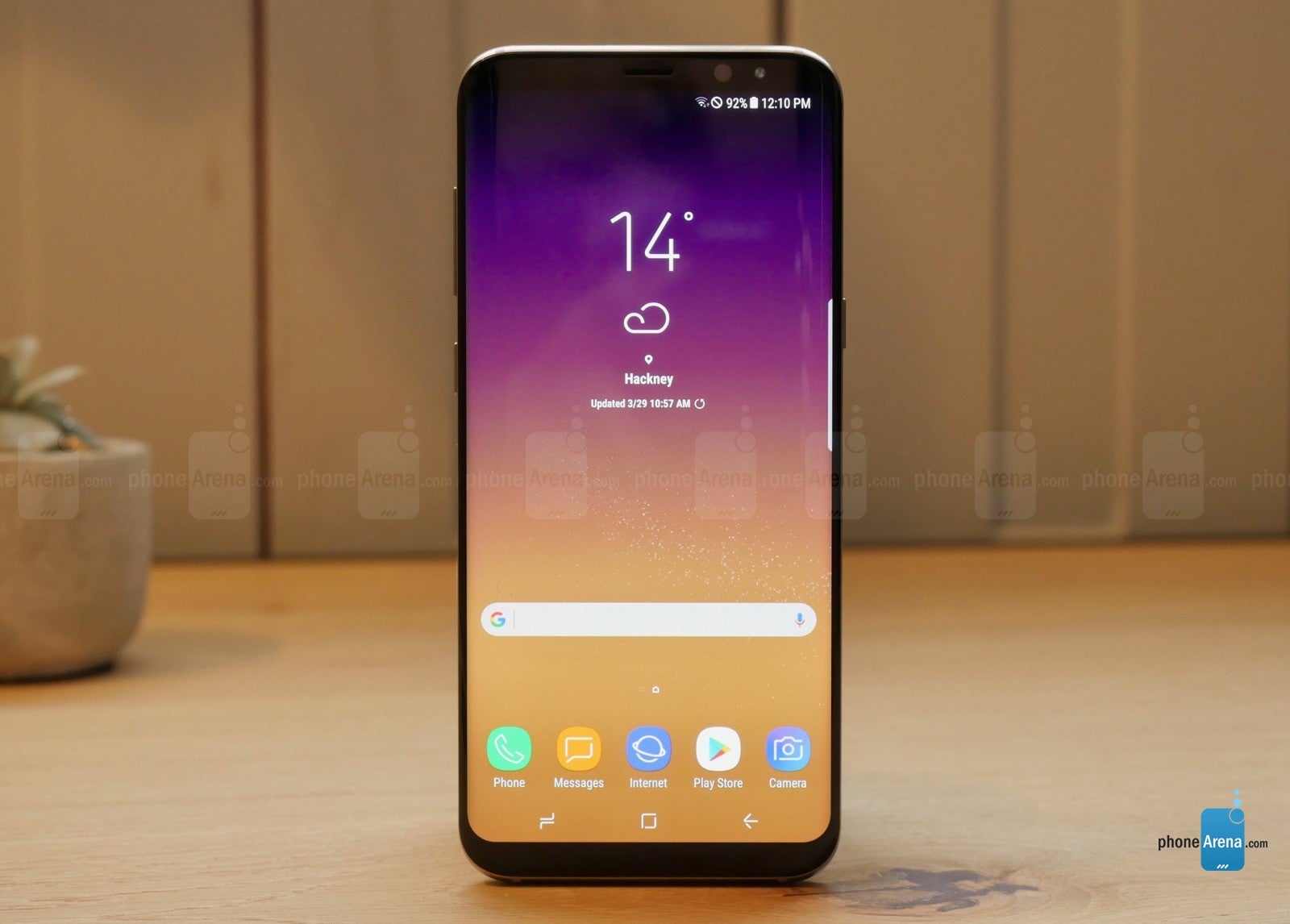 The Galaxy S8 set a trend. Now, the rest must follow.
With "curved screen" and "edgeless display" designs becoming distinguishing features of truly modern smartphones, odds are good that we'll be seeing plenty of such specimens pop up throughout 2017. The technology is available, Samsung and LG's flexible OLED screen factories are firing at full capacity, and
people seem to love
the sleek, futuristic look of smartphones like the
Galaxy S8
, the
LG G6
, or last year's
Xiaomi Mi Mix
.
The path is clear for all manufacturers willing to update their flagship phone designs, and that's a great thing! This year, we are very likely to see no less than 3 high-profile smartphones sporting curved or edgeless screens – in addition to 2 rather interesting ones that may not make it to many places outside China, but are still worth the attention. So here they are, the Top 5 smartphones with curved and edge displays we're waiting for in 2017!
* Mind you, we have included only models where substantial evidence for the inclusion (or possibility) of curved screens and edgeless displays is available. This is why we haven't listed the OnePlus 5, for example, where such rumors are exceedingly speculative at this point.
Apple iPhone 10 Year Anniversary Edition (a.k.a. iPhone 8)
Multiple supply chain sources, informed analysts, and reputable media claim Apple is ordering curved OLED screens from Samsung by the truckloads – as many as 95 million units (if demand escalates) just for 2017! This can only mean one thing – the next major iPhone redesign will involve a curved, bent, or otherwise flexible OLED display.
Apple's display implementation may or may not look like it does on the Galaxy S8, but it's going to be something close in style and effect. There aren't too many other ways to take advantage of a curved screen at this stage of mobile technology.
Although Apple being Apple, it might just manage to surprise us with a different spin! Then again, Apple has always been conservative and restrained with its smartphone designs, so we don't expect something as flashy as the more... imaginative concept images out there, such as this one here.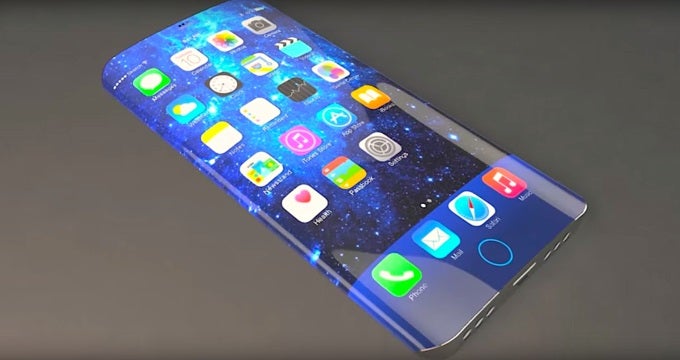 Seriously, no.
We'd rather have this!
Point is, there will clearly be a curved/edgeless display iPhone this year, unless something bad and unpredictable happens with Apple's plans or business relations with Sammy. So we're quite eager with anticipation!
READ MORE ABOUT THE APPLE IPHONE 8
Oh, and speaking of Samsung...
Samsung Galaxy Note 8
Samsung has clearly stated that it isn't giving up on the Note line anytime soon. In fact, the Note 7's failure is pushing the company to prove its tarnished engineering reputation with twice the vigor. Thus, Samsung promised a "better, safer, and very innovative" Galaxy Note handset is coming in the second half of 2017.
With Samsung turning curved screens into a "bread and butter" business of its, the Note 8 is virtually guaranteed to get one. Early rumors tout an "enlarged Galaxy S8"-type design with a 6.4-inch display at up to 4K resolution, in addition to the Exynos 9 or Snapdragon 835 processors paired with up to 6GB or 8GB RAM.
The S-Pen, Note owners' old pal, will make a return as well. If there's a phone to be back with a vengeance this year, it has to be the Note 8!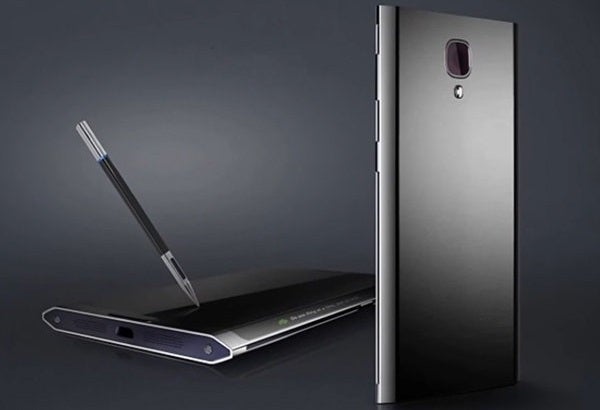 Samsung Galaxy Note 8 concept design
READ MORE ABOUT THE SAMSUNG GALAXY NOTE 8
Xiaomi Mi Mix 2
The
Xiaomi Mi Mix
boldly made a case for "edgeless" displays last year, even if the frame around its big 6.4-inch screen is very obviously present. Although the end result didn't exactly live up to the initial product images, Xiaomi proved it has what it takes to make a futuristic-looking phone.
Perhaps the sequel to the Mi Mix will make for an even more impressive sight! The Mix Mix 2 is already in the works, designed in cooperation with the renowned Phillipe Starck.
Xiaomi has expressed its ambition to get rid of physical buttons altogether, in addition to pulling off a screen that covers the front panel as completely as possible. Specs-wise, the Mi Mix 2 will probably get the whole lot – the latest Qualcomm chip, up to 6GB or 8GB of RAM, and up to 256GB of storage in addition to a dual camera, USB Type-C port, and a high-capacity battery.
The Mi Mix 2 will probably be announced in the second half of 2017, as Xiaomi probably wants to give the upcoming Mi 6 a few months spotlight time.
READ MORE ABOUT THE XIAOMI MI MIX 2
Google Pixel 2
Rumors are adamant that Google plans to endow its next Pixel phones with curved screens, or other implementations of flexible OLED panels. Google is serious about this to the tune of propositioning an $880 million investment in LG's flexible OLED business to secure enough supplies for itself.
If this doesn't say "we want fancy OLEDs", then we don't know what does! And it will hopefully prevent the Pixel's notoriously tiresome delivery times from repeating.
As far as other Pixel 2 rumors floating in the web, Google is certain about releasing a successor to the Pixel this year. It's reportedly focused on improving the latter's well-regarded camera (low-light photography, in particular), adding waterproofing, and probably make the virtual assistant more impressive. Yep, Google's got its work cut out for the coming months!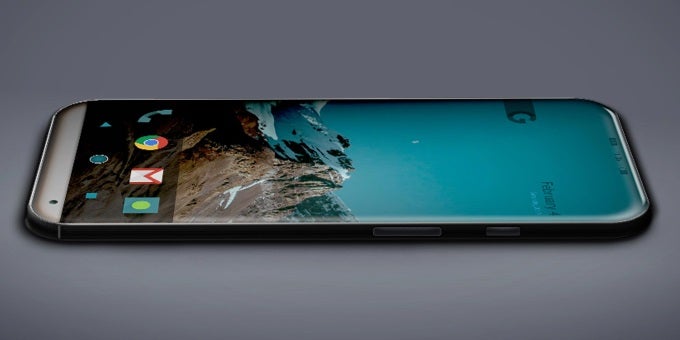 Google Pixel 2 concept design
READ MORE ABOUT THE GOOGLE PIXEL 2 HERE
Meizu Pro 7
Chinese brand Meizu has been unusually quiet lately, perhaps explained by its teams being so busy with its flagship phone for 2017 – the Meizu Pro 7. The presence of a curved display has been rumored for a long time, and such a design has been explicitly hinted at by CEO Huang Zhang.
So chances are more than good that Meizu's upcoming flagship will flaunt curved edges. A release between April and June fits well in Meizu's typical schedule, and rumors point towards specs like a 12MP camera (possibly duo-cam) and up to 8GB of RAM.
Everything else is up in the air. Someone better leak some spec sheets right now, it's getting too dry here!
READ MORE ABOUT THE MEIZU PRO 7
Which phone are you most eagerly awaiting? Tell us in the comments section below!