Better camera, new processor, and budget model rumored for Google Pixel 2
32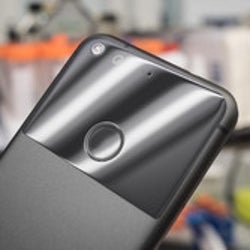 After suggesting the next Pixel device will be waterproof, 9to5 Google is back with a big batch of information from a
"source that has been reliable in the past."
While you shouldn't go on believing everything you are about to read, the revelations and suggestions about upcoming Pixel devices are interesting.
The source claims that waterproofing is
"still on the table,"
rather than being a definite addition to future devices. Google is said to be focusing on the camera, working on improving low light photography and making the most of a camera sensor that isn't large in megapixels, and adding extra features.
Google is allegedly testing multiple Pixel 2 models with Qualcomm and Intel chips. Apparently, Taiwanese chip maker MediaTek was also part of the project for a time, but isn't any longer.
Additionally, Google is prototyping a lower-priced "Pixel 2B" with a more modest spec sheet. The phone is scheduled for release
"alongside or shortly after the Pixel 2"
and is aimed at emerging markets, with the goal of bringing the "Google experience and Google Phone" outside mature markets.
While the Pixel 2B will be "significantly cheaper" than its big brother, the Pixel 2 is said to command "at least" a $50 price premium over the current Pixel phones. The Pixel starts at $650, so a $50 price increase is still reasonable for a high-end smartphone.
While there's no time frame for their release, the new Pixel phones should be ready for an October announcement. Google traditionally announces new smartphones then, and it's not likely to skip a beat.
We'll be learning more details about the Pixel sequels in the months prior to their release.
ALSO READ